Do not try this at home: Medieval medicine under the spotlight in major new project
How did our medieval ancestors use dove faeces, fox lungs, salted owl or eel grease in medical treatments? A Wellcome funded project at Cambridge University Library is about to find out.
What remedies were available to the medieval sufferer of toothache, gout, fever or trembling hands? How might one aid a man with 'scalding of thy pintil' or a weak bladder - or ease the pain of a woman with 'grinding in the wombe' or who 'travaileth of child'?
Curious Cures in Cambridge Libraries – a new two-year project to digitise, catalogue and conserve over 180 medieval manuscripts – has launched at Cambridge University Library.
It will focus on manuscripts containing approximately 8,000 unedited medical recipes and will bring together unique and irreplaceable handwritten books from across the world-class collections of the University Library, the Fitzwilliam Museum and a dozen Cambridge colleges.*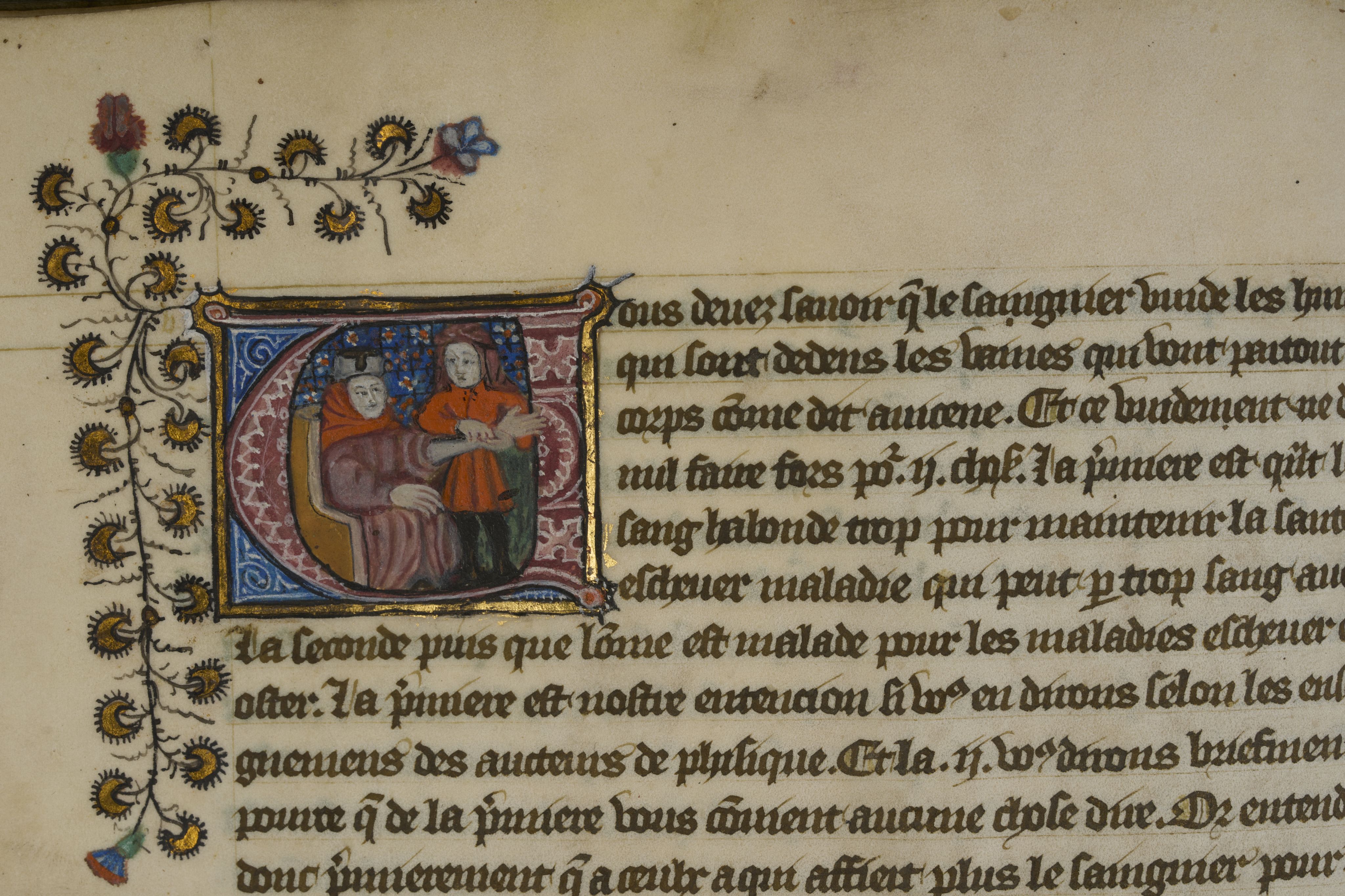 Item 1 of 3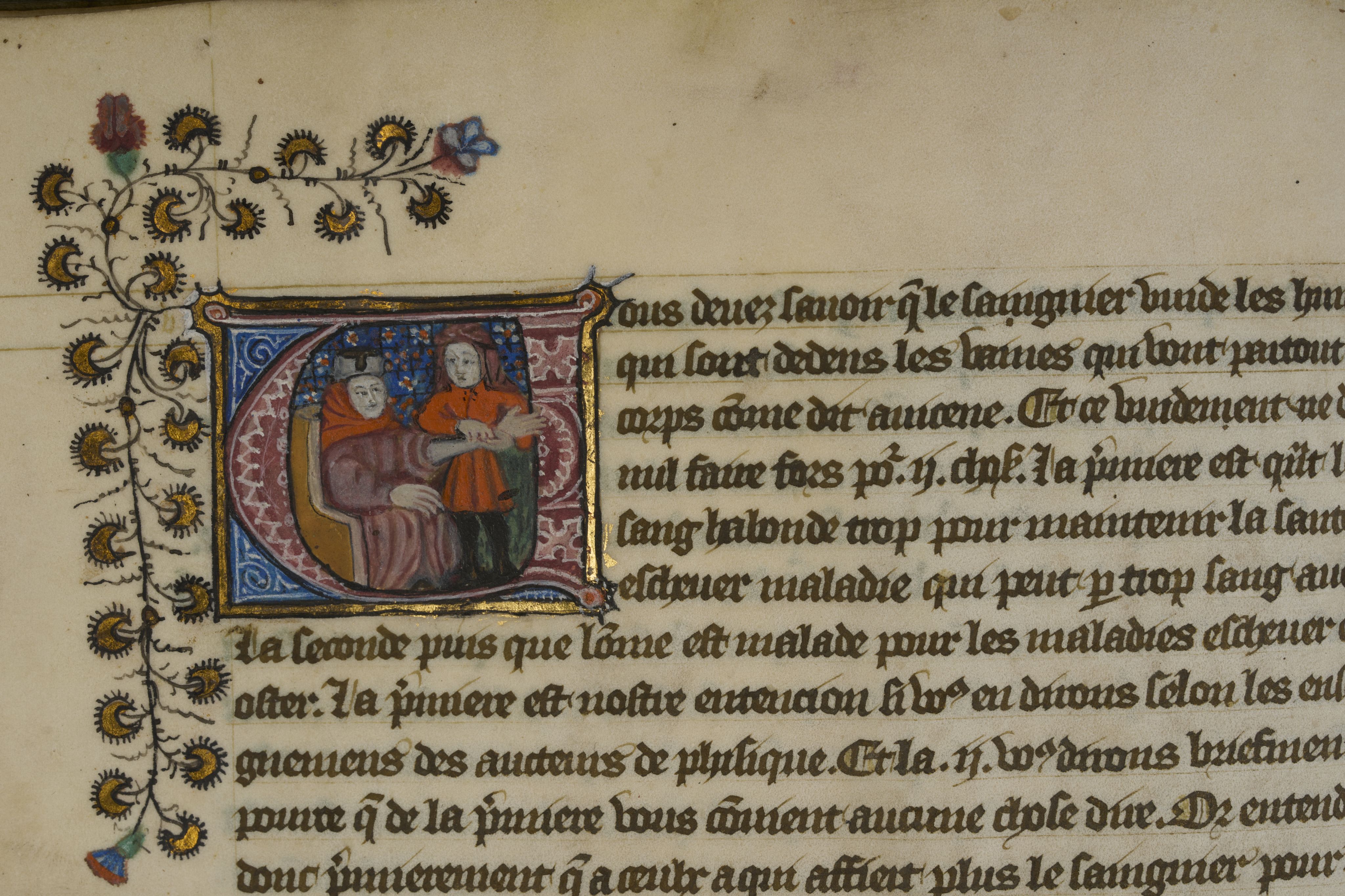 The manuscripts include recipe compilations and medical texts, but also scientific, alchemical, legal, literary, liturgical and devotional books, illustrating the many different routes by which medical knowledge of this kind was recorded, shared and transmitted during the medieval period.
Most of the manuscripts date to the 14th or 15th centuries, with some examples from earlier centuries, the oldest being a thousand years old. They include richly illuminated manuscripts, academic treatises with elaborate medical diagrams, and simple pocket-books designed to be carried around and perhaps made by medical practitioners themselves.
A substantial number are in centuries-old bindings, with some in need of urgent conservation before digitisation can begin.
The recipes typically comprise a short series of simple instructions, just like in a modern-day prescription or cookery book.

In these texts, we find many common or garden ingredients that we would know today - but also some more curious or questionable components, in particular those deriving from animals.

One treatment for gout involves stuffing a puppy with snails and sage and roasting him over a fire: the rendered fat was then used to make a salve. Another proposes salting an owl and baking it until it can be ground into a powder, mixing it with boar's grease to make a salve, and likewise rubbing it onto the sufferer's body.

To treat cataracts – described as a 'web in the eye' – one recipe recommends taking the gall bladder of a hare and some honey, mixing them together and then applying it to the eye with a feather over the course of three nights.
Drawings of urine flasks, illustrating the different colours of a patient's urine, with their ailments described alongside, 15th century
"These recipes are a reminder of the pain and precarity of medieval life: before antibiotics, before antiseptics and before analgesics as we would know them all today."
Dr James Freeman
A team of project cataloguers, under the supervision of Dr Freeman, will prepare detailed descriptions of the manuscripts' textual contents, material characteristics, origins and provenance, and place the recipes in their material, intellectual and historical contexts.
In order to enhance the accessibility of these collections for researchers, the team will also produce full-text transcriptions of the recipe texts.
Many are written in Latin, and some are in French, but a substantial proportion are written in Middle English, and illustrate the beginnings of the circulation of medical knowledge in the vernacular language of this country.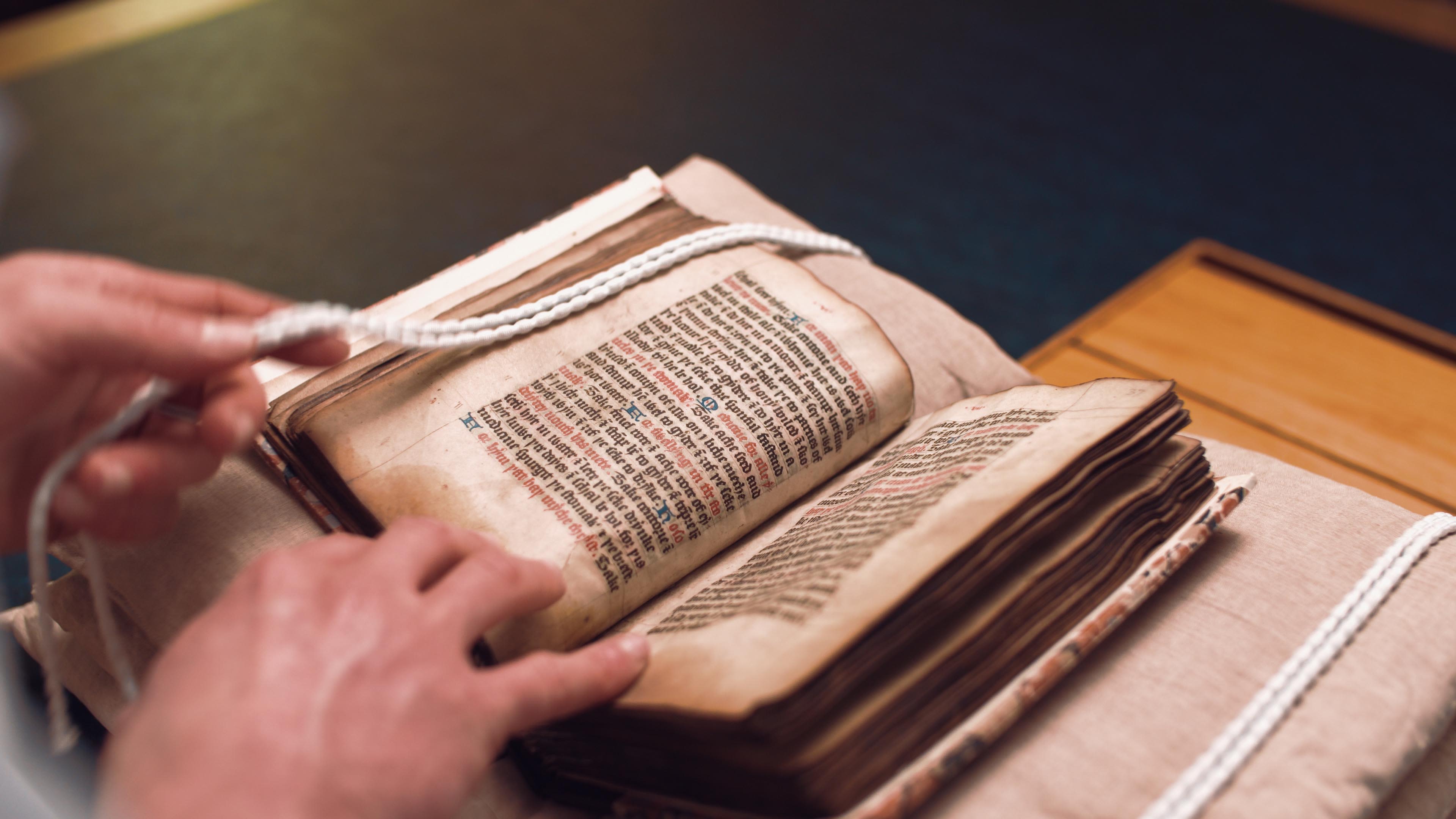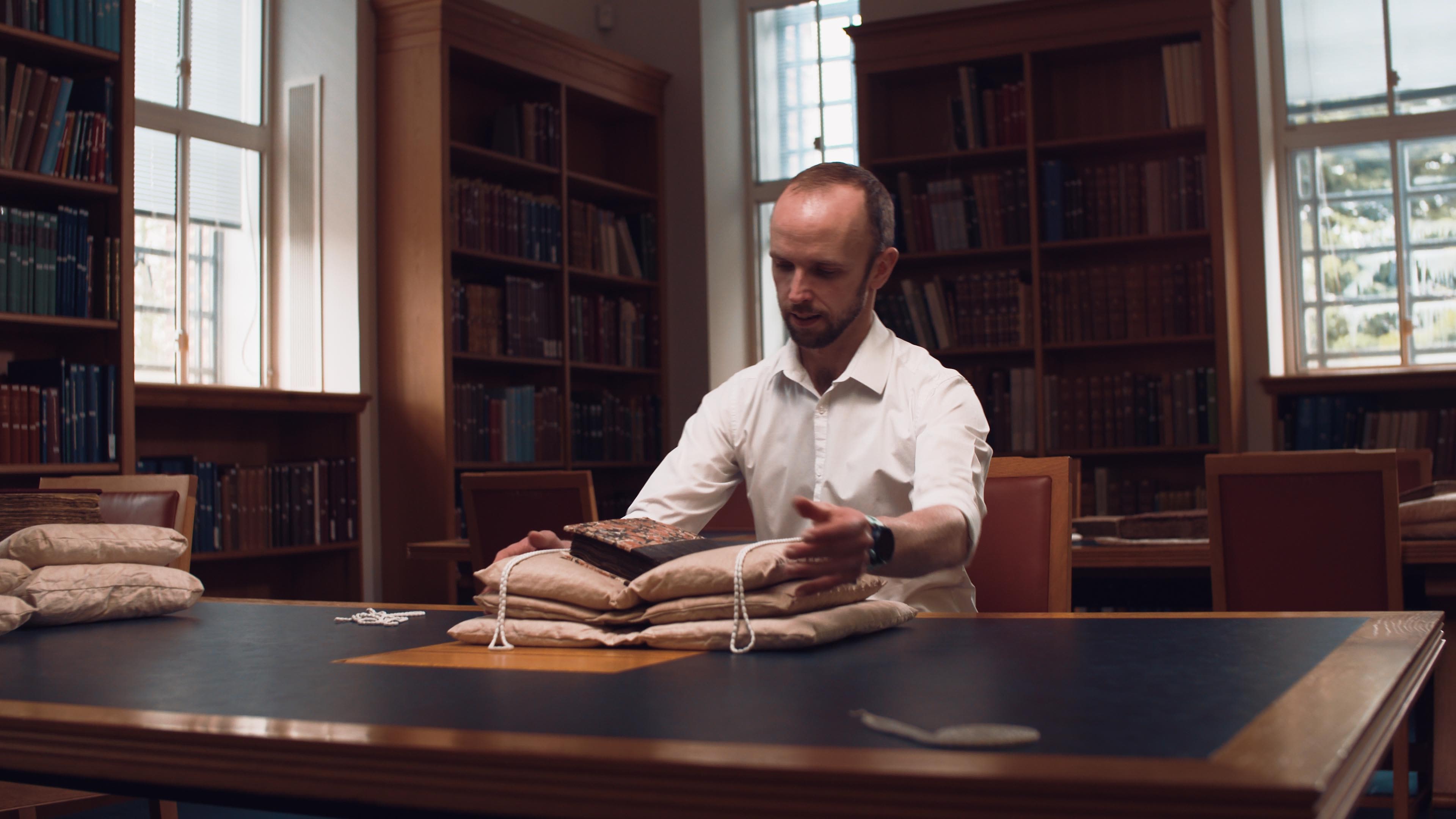 Compilation of medical recipes in original 15th-century leather wrapper
Compilation of medical recipes in original 15th-century leather wrapper
Cambridge's collections of medieval medical recipe texts are one of the largest and most significant collections in the United Kingdom.
The results of the £500,000 Wellcome Trust-funded project – high-resolution digital images, detailed descriptions and full-text transcriptions – will be made freely available online on the Cambridge Digital Library, opening up these collections to researchers around the world.
"These manuscripts provide brilliant insights into medieval medical culture, and the recipes they contain bring us close to the interactions between patient and practitioner that took place many centuries ago."
Dr James Freeman
Drawing of a figure, probably intended to be Guy de Chauliac, author of the surgical treatise 'Cyrurgie'
Portrait of a medieval physician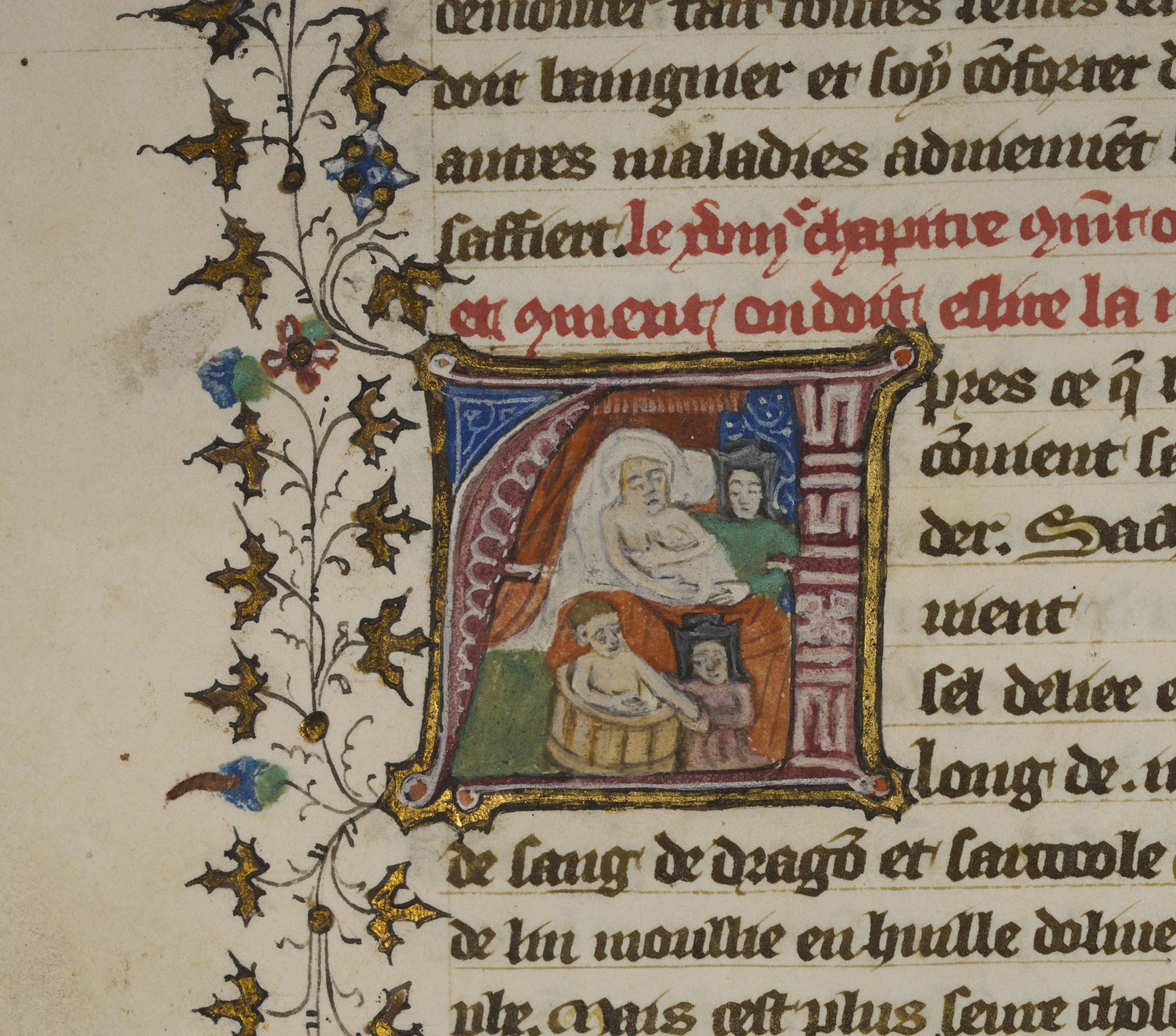 Care of newborns and mothers
Care of newborns and mothers
Item 1 of 4
Drawing of a figure, probably intended to be Guy de Chauliac, author of the surgical treatise 'Cyrurgie'
Portrait of a medieval physician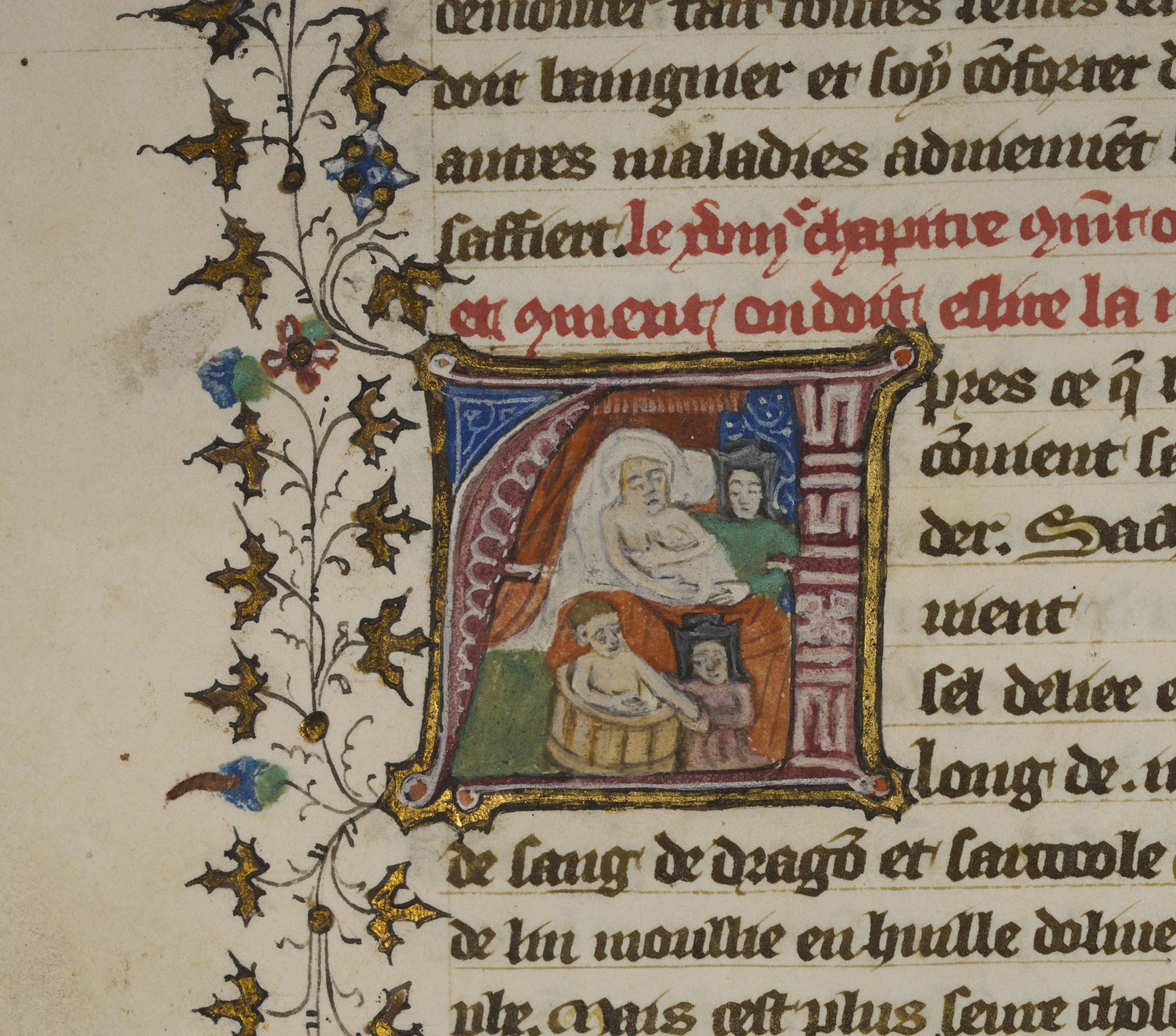 Care of newborns and mothers
Care of newborns and mothers
A bewildering array of ingredients – animal, mineral and vegetable – are mentioned in these recipes. There are herbs that you would find in modern-day gardens and on supermarket shelves – sage, rosemary, thyme, bay, mint – as well as common perennial plants: walwort, henbane, betony, and comfrey.
Medieval physicians also had access to and used a variety of spices in their formulations, such as cumin, pepper, and ginger, and often mixed ingredients with ale, white wine, vinegar or milk.
"Behind each recipe, however distantly, there lies a human story: experiences of illness and of pain, but also the desire to live and to be healthy. Some of the most moving are those that remedies that speak of the hopes or tragic disappointments of medieval people: a recipe 'for to make a man and woman to get children', to know whether a pregnant woman carries a boy or a girl, and 'to deliver a woman of a dead child'."
Dr James Freeman
As well as day-to-day complaints, these recipe books reveal some of the troubling and grisly ailments that afflicted medieval people: flesh that grows in a man's eye, virulent ulcers, fistulas and cancers. Some highlight the violence of medieval life: how to determine whether a skull has been fractured after a blow from a weapon, how to staunch bleeding or set broken bones.
'The man that will of leechcraft lere
Read on this book and he may hear
Many a medicine both good and true
To heal sores both old and new
Herein are medicines without fable
To heal all sores that are curable
Of sword, knife and of arrow
Be the wound wide or narrow
Of spear, of quarrel, of dagger, of dart
To make him whole in each part...'
Introduction, written in rhyming couplets, to a compilation of medical recipes in Middle English and Latin
Introductory poem to a compilation of medical recipes
This is the calendar of the medicines in this book written

For the headache
For cleansing of the head
For vanity of the head
For evil hearing
For to clear the sight and for red eyes
For watering eyes
For to slay worms that eat the eyelids
For sore eyes
For sore throat and sore mouth
For him that hath lost his speech
For him that spitteth blood...'
Table of contents to a compilation of medical recipes and charms in Middle English and Latin, late 14th / early 15th century
Table of contents to a compilation of medical recipes
The project team's transcriptions will open the manuscripts' contents to health researchers and historians of medicine, enabling keyword searching, surveys of treatments for specific ailments, or quantitative analyses of particular ingredients or preparatory techniques.
Cover-to-cover digitisation will enable researchers to see the recipes in their original setting: where they were written on the page and how they were presented, and whether they were added by different hands or at different times. Conservation will also guarantee continued physical access to the material for future generations of researchers.
"All of the digital images made by the Library's Digital Content Unit, together with the detailed descriptions and transcriptions produced by the project cataloguers, will be published on the Cambridge Digital Library – making them available to anyone, anywhere in the world with an internet connection," said Dr Freeman.
"Each manuscript will be accompanied by an accessible introduction aimed at a general audience: these will explain what a book contains, place it in a broader context, describe who owned it or pick out something significant about its history. The aim is to help both researchers and the public understand, study and value these unique and irreplaceable artefacts."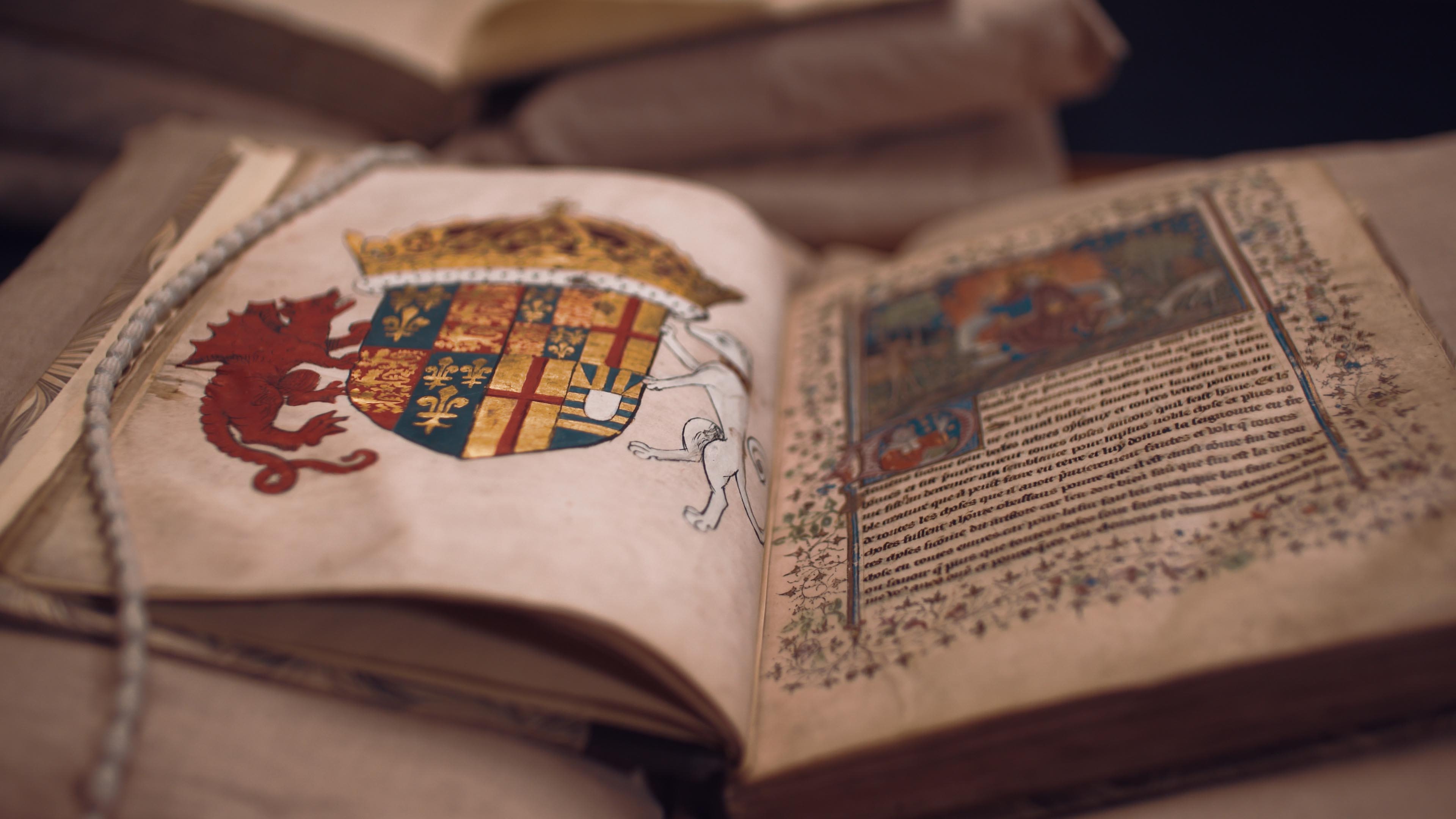 Opening pages of the 'Livre du gouvernment du corps', a French medical treatise, with the coat of arms of its owners, Henry VII of England and his wife, Elizabeth of York; mid-15th century
A medical manuscript owned by Henry VII and Elizabeth of York
Published: Wednesday 17th August 2022
*The twelve College Libraries included are: Clare, Corpus Christi, Emmanuel, Gonville & Caius, Jesus, King's, Magdalene, Pembroke, Peterhouse, Sidney Sussex, St John's and Trinity.
Images of manuscripts reproduced by kind permission of the Syndics of Cambridge University Library (CUL) and the Master and Fellows of Trinity College, Cambridge (TCC), as follows:

Headline image: CUL MS Dd.6.29 (ff. 27v-28r).
Insets: MS Ii.5.11 (ff. 17v, 20v, 21v).
16th-century binding: MS Add. 3120.
Urine flasks: MS Dd.6.29 (ff. 27v-28r).
Human body: TCC, MS O.9.31 (f. 29v).
Recipes: CUL MS Dd.6.29 (ff. 36v-37r); MS Add. 9309.
Insets: MS Dd.3.52 (f. 11r); MS Ii.5.11 (ff. 34v, 40v, 41v).
Diagrams: TCC, MS O.2.5 (f. 27v); MS O.7.20 (f. 33r).
Sweating sickness recipe: CUL, MS Ll.1.18 (f. 130v).
Rhyme and table of contents: MS Add. 9308 (ff. i verso, 1r).
Urine flasks: TCC, MS O.1.77 (ff. 25v-26r).
Coat of arms: CUL, MS Ii.5.11 (ff. 6v-7r).
The text in this work is licensed under aCreative Commons Attribution 4.0 International License