Warriors, biscuit bugs, and giant sea-scorpions
Introducing the Cambridge Festival magazine, designed to inspire children and their families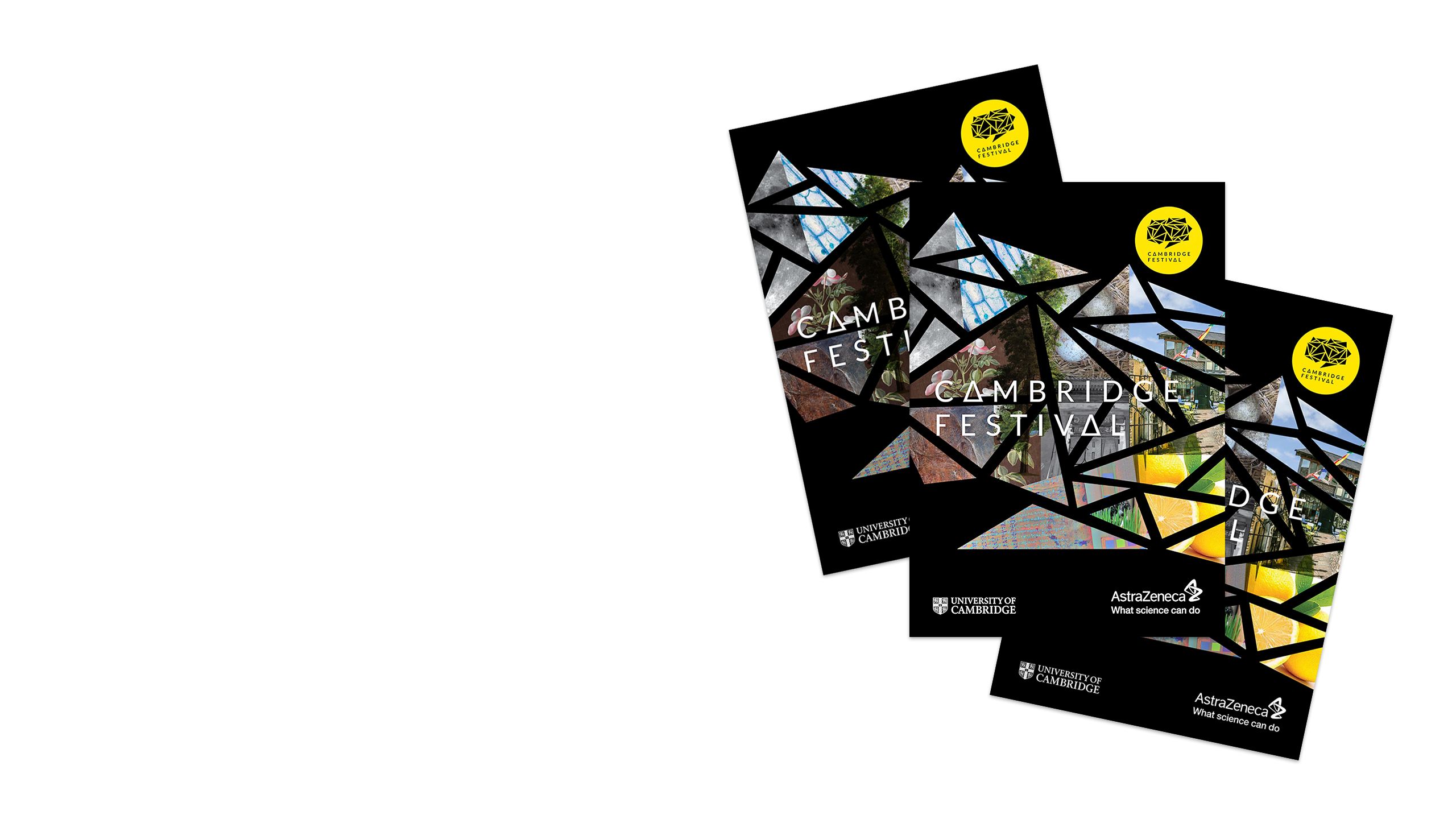 To accompany the inaugural Cambridge Festival, which launches later this week, a brand-new magazine is now available for children and their families full of activities to inspire, delight and entertain.
"Ordinarily in the run up to our festivals, I'd be running hands-on face-to-face activities for families in the local community," says Sue Long, Public Engagement and Festivals Officer . "Of course, this year that just hasn't been possible. I came up with the idea of the Zine as I thought it would be a great way to get children and families involved in the Festival, and at the same time offer a huge dose of entertainment."

The magazine is packed full of fun activities for families that are inspired by the research taking place across the University. Departments, institutions, museums and gardens have all created bespoke activities designed to help children explore the world around them. Activities include baking biscuit bugs, writing secret messages, and creating a giant sea-scorpion.
Sue, who works in the Public Engagement Team says, "It's been a fantastic exercise in collaboration and I'm so thankful to everyone who has contributed to the Zine. I've always felt that as a University we have wonderful resources and I believe we should be sharing those with our local community and further afield.

"Children may not know anything about window-sill gardening, cells, warriors, or making a perfume – maybe these activities will spark an interest.

"I think these activities are good for grownups as well. I've had enormous fun with the activities myself, including making my own barometer in the kitchen!"

The free magazine is available online to download. Some printed copies are also available by post to UK addresses. Email cambridgefestival@admin.cam.ac.uk to request a copy at no cost.

The University has partnered with the Children and Young People's Participation Service (ChYpPS) to deliver 1,000 copies to the local community ahead of the Festival. These copies will be included in holiday creative packs and are distributed through the Community Food Hubs run by Cambridge Sustainable Food and the City Council.

Copies will also be delivered to the Central Library, primary schools, community centres, museums, and independent cafes around the city as they reopen.

"It's been a coincidence how it's turned out," reflects Sue. "I've been volunteering with Cambridge Sustainable Food and this project has been a really lovely way of bringing together my work and my volunteering.

"We'd really welcome feedback and would love to see photos of the things you make. You can send your comments and pictures through to us at cambridgefestival@admin.cam.ac.uk or via Twitter (@Cambridge_Fest), Facebook (@CambridgeFestival) or Instagram (@CamUniFestivals).
The new Cambridge Festival will take place from 26 March to 4 April 2021, with more than 350 free online events and activities for everyone.