Who? Founder and CEO of two biotech companies, a UKRI Innovation Scholar and researcher in the Department of Clinical Neurosciences with two PhDs under her belt, Dr Gita Khalili Moghaddam is getting herself noticed.
She has been recognised by Innovate UK as one of the top 18 women in AI & Data (2019), was a BioBeat Mover & Shaker in BioBusiness (2020) and a Royal Academy of Engineering Young Engineer of the Year (2021).
What? Company #1, TumourVue, is commercialising a device which clips on to surgeons' glasses to help them identify the edges of a tumour accurately. It does this by combining imaging technology with AI and helps surgeons to preserve as much healthy tissue as possible while removing all the cancer and reducing the chances of recurrence.
Company #2, GlycoVue, is developing wearable sensors which combine with AI-enabled smartwatch technology to help diabetes patients monitor and manage their condition.
Why? "Because we don't have 'health-care', we have 'sick-care'. "We wait until someone gets ill and only then do we do something about it. We should be keeping people healthy and intervening early to avoid hospitalisation."
What was the inspiration for GlycoVue? It is all to do with keeping people well and putting them in charge of their own care. It's not only about diabetes, it's a platform-based healthcare ecosystem, with glucose monitoring just the first application of many.
Have you had any challenges along the way? Yes! In 2015, when I was starting to develop GlycoVue, my first idea was to use glucose-sensitive contact lenses. Shortly afterwards, a well-known tech company announced that it is impossible to monitor glucose in tears. Although that's not actually true, it changed everything for us. It made it very difficult to get funding.
I decided to put GlycoVue on the backburner for a while and focus on my other company, TumourVue, which turned out to be a good decision.
Then in 2019, I attended the PULSE programme for up-and-coming entrepreneurs at the Francis Crick Institute. GlycoVue was fast-tracked and I was given the opportunity to pitch to 100 CEOs and investors.
Just when momentum was building, I had to pause GlycoVue again for personal reasons and it wasn't until 2020 that I was able to resurrect it. I entered it for the Cambridge Enterprise Postdoc Business Plan Competition - and won!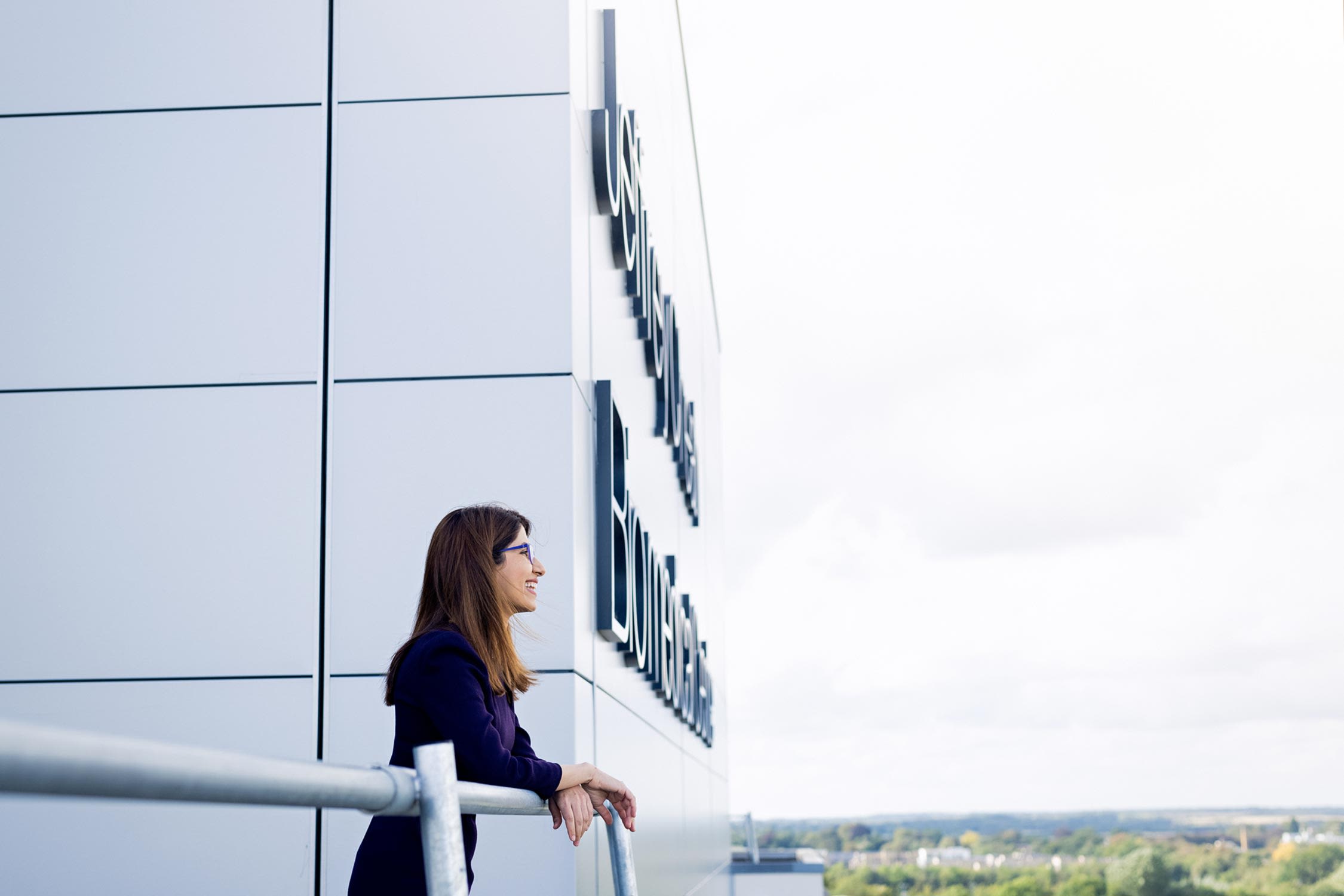 In the meantime, you also started TumourVue. Why did you want to start a second company? A close family member had more than 10 cancer surgeries, largely because the surgeons couldn't fully excise the tumour using the usual combination of imaging and subjective judgements.
In 2018 I had the idea for the company at a Health Enterprise East hackathon and was fast-tracked for a MedTech Accelerator Award. It all happened very quickly. We signed a collaboration agreement with Addenbrooke's Hospital and started working with neurosurgeon Stephen Price, who is now our clinical champion.
We were able to record from live brain tumour surgery and our preliminary results were extremely promising. A Medtech Navigator award in 2020 has allowed us to build a second prototype and optimise its performance.
2020? What about COVID? Everything was going really well until the pandemic and then our research was suddenly suspended until last May (2021). It's full steam ahead again, for now. We presented our findings at a recent British Neurosurgical Research Group Meeting and are hoping to file a patent very soon.
There were some positive aspects to COVID. The enforced break from research gave me time to talk to other medics which made me realise our technology has potential in many other surgical specialisms, not just for cancer treatments. We are starting to trial it in some of these new areas with promising early results.
Where does your entrepreneurial drive come from? I want to solve problems and make things better. For my Master's in Iran, for example, I worked on biosensors for detecting salmonella. That was because we had had a huge and devastating outbreak of salmonella in Iran when my mum was a child and I wanted to stop it happening again.
Have you had any issues working in AI which is a male-dominated field? Growing up, I never really thought about sexism because in my family there was no difference between how boys and girls were treated or what they were expected to achieve.
So I didn't recognise it at first but there have definitely been times when it's an issue with, for example, all-male panels. Someone once asked me, "So who does all the coding?" and wouldn't believe me when I said it was me.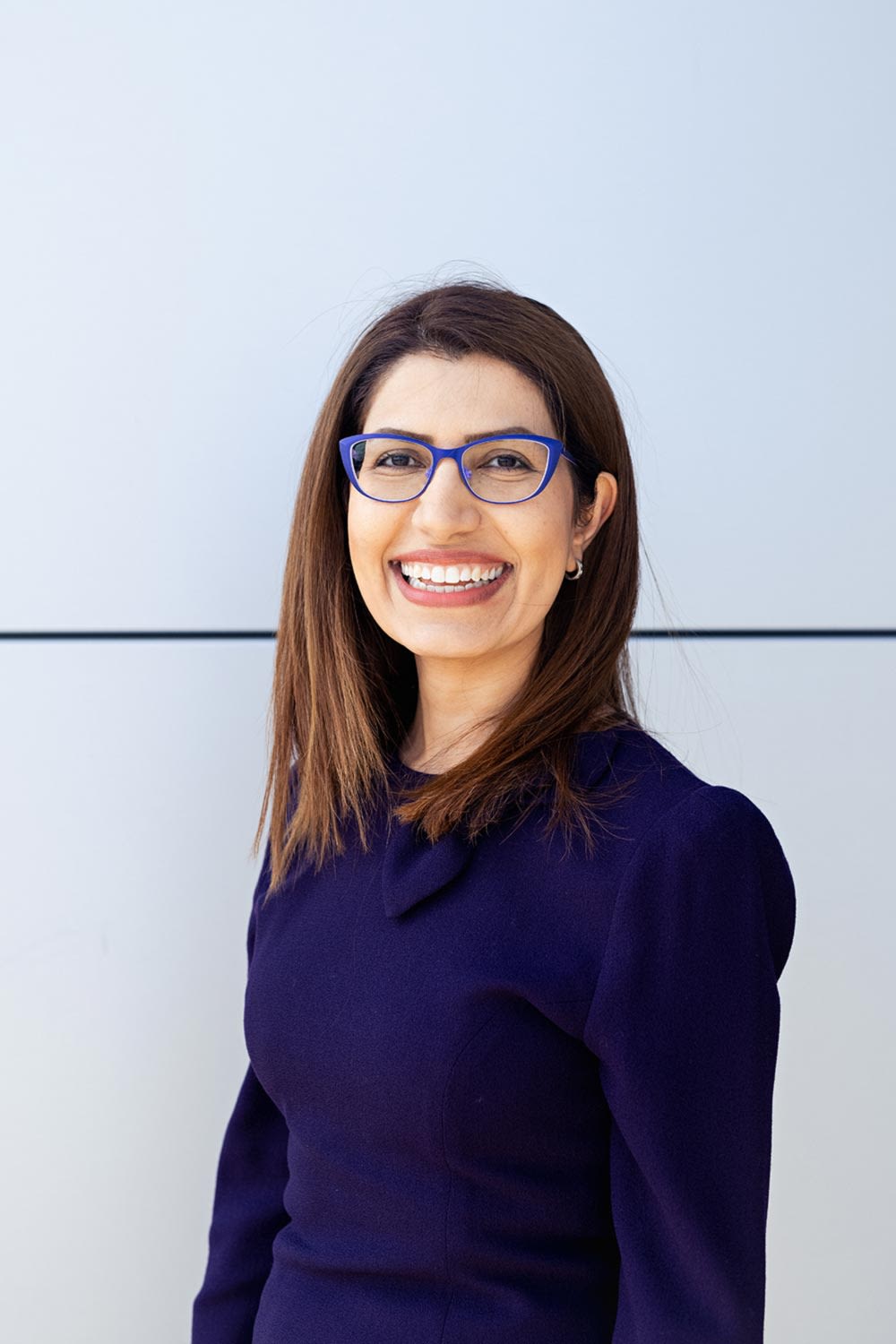 Has that affected you? When I first arrived in Cambridge I lacked confidence, partly as well coming from a minority background. But I've had great encouragement from mentors who have persuaded me that if you have a clear vision people will support you.
Do you have advice for others in a similar situation? You need the right people around you. People who will push you to reach your full intellectual and emotional potential.
I've been lucky enough to have lots of fantastic mentors in the past few years but perhaps the most important of all is my mum. She has been my 'wise ears' throughout this journey and she was the person who saw my passion when I was 11 and steered me towards bioengineering.
Another important piece of advice I was given was to stop overthinking things. I worried about what would happen if I asked someone for something. You have to just do it. Nothing bad is going to happen.
Are there some aspects of entrepreneurship that you enjoy more than others? Actually, I enjoy the whole thing, except some of the more process-driven bits of admin when you are exchanging emails for months and months and never seem to get anywhere.
What I do love is talking to people, sharing my story and my vision. People seem to get on board and want to help make it happen.
When I started going on all these courses, I was told that you need to talk to investors and fundraisers differently. But in the end, we are all human beings and we are all trying to improve the quality of life for everyone. If you are honest and tell your story, people will come on board.
What's next? GlycoVue and TumourVue are just two parts of my vision for a future-proofed healthcare system. Firstly, we need to empower people to manage their own health and have good early detection mechanisms to stop people getting ill in the first place.
But, however good that system is, some patients will always need interventions like surgery and we need to optimise those treatments and make them less invasive.
The third element is to accelerate sustainable drug discovery and personalise drugs to make them more effective. And we need to do that fairly across the globe, so that everyone gets access.
Finally, we can use mathematical modelling to engineer a co-creation ecosystem that will help everyone make better decisions and achieve better outcomes. That's the big plan!
What do you consider to be your greatest strength? Definitely my resilience. I've had so many setbacks, including having to completely rethink GlycoVue. And then we had the pandemic, which badly affected TumourVue.
What do you find most difficult about starting a new venture? With research, you take years to master something and make it perfect before you publish your results. In business, you need cash flow to get your products to market so that you can meet patients' needs as quickly as possible. You have to accept that even if things are not completely perfect, they can still play an important part in improving people's quality of life.
Has being in Cambridge helped you? I honestly don't think I could have done it anywhere else. What's exciting about Cambridge is that your ideas are never crazy. You can always find people who will listen and help.
Any highlights? Too many of them to mention here, sadly. I loved the Impulse programme and how it's a great balance of healthy, real-world competition in a safe and supportive space.
They also put us into teams based on our personalities and that really helped me understand how I would work best in my own businesses.
Medical iTeams has also been great. You work in teams with a mix of students and researchers. It's so much fun and you actually get stuff done.
At the point you are ready to seriously take an idea forward, the Cambridge Enterprise Chris Abell Postdoc Business Plan Competition is outstanding. The learning and mentoring you get is so strong that it would have been hugely valuable even if I hadn't won! I had access to fantastic mentors who helped me reshape the business plan and develop the vision.
And finally, what do you do in your spare time, if you have any? I paint Persian carpet designs. I love it. I couldn't live without art.
Quick fire
Optimist or pessimist? Optimist.
Big picture or fine detail? Big picture.
On time or running late? On time.
Team player or lone wolf? Team player. I'm a people person.
Risk-taker or risk averse? Very much a risk-taker, or rather a change-maker.
Be lucky or make your own luck? You make your own luck.
Work, work, work or work-life balance? Work has been my life but I'm now seeking more balance.
Gita would like to thank the following Cambridge people and organisations who have played an important part in her entrepreneurial journey thus far:
Professor Chris Lowe, Emeritus Professor of Biotechnology, and Director of the Institute of Biotechnology and of the Cambridge Academy of Therapeutic Sciences.
Shirley Jamieson, formerly Head of International Relations and Outreach Programmes at Cambridge Enterprise
Enterprising Minds has been developed with the help of Bruno Cotta, Executive Director of the Entrepreneurship Centre at the Cambridge Judge Business School.
The text in this work is licensed under a Creative Commons Attribution 4.0 International License.