Matt Rowe, College Catering Manager
Matt Rowe, College Catering Manager
COVID-19 has cast a shadow that few of us could ever have imagined. Around the world, families are grieving, lives have been put on hold, finances are squeezed. The crisis is not yet over, but hopeful stories are emerging.
In a new series, we hear how individuals across the University community have coped with unexpected experiences,
found new opportunities and are looking to the future.
Selwyn College Catering Manager Matt Rowe swapped 'super formals' for providing emergency supplies to the students who couldn't go home during the pandemic – and says the experience has brought back some of the community he cherishes.
"Was it only this Spring that I cheered on Selwyn winning the rugby cuppers at Grange Road while thinking about the first 'super formal' and parents' lunch? Within a week our community had changed: the bar shut, social distancing started with chairs removed from Hall – and staff started to be furloughed.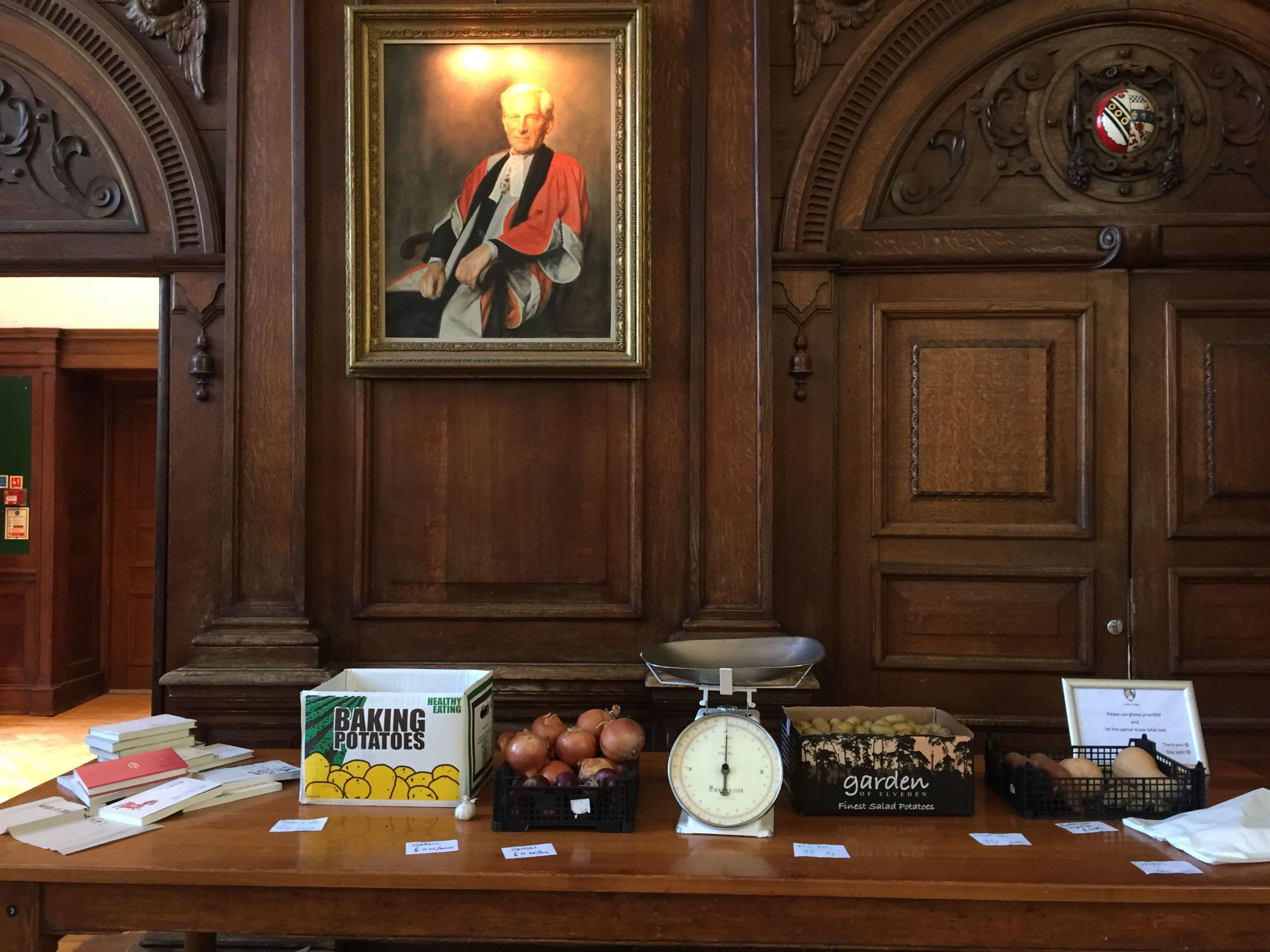 It was particularly hard after years of work building our catering business, increasing numbers both internally and externally, to see it swept away. College members left with no farewells and conferences cancelled.
So what could we do? Some colleges were shutting down their catering operations, but this option would leave our remaining residents to fend for themselves and did not feel right for us. Many staff felt happy about continuing to come to work because of the measures we had taken. Tables were moved into the servery to create a 2m barrier, and cash sales are no longer possible. We moved to takeaway only.
We asked the residents what they would like to be able to buy from us. Fresh fruit and vegetables was an easy one followed closely by toilet rolls. The shop was a big success and outgrew the servery in the first week. It now takes up two thirds of the Hall with dairy, pulses, fruit and cordials – and bottles of wine are also available!
Those who have self-isolated can order a 'mystery' box of fresh fruit and vegetables. We push the box across a social distancing line outside their door and check how they're doing.
"The shop has been an opportunity for us to try something completely different. We have no precedence for the situation we are in, which means we can experiment, we can break a few traditions, rejig things and see where it goes."
The strength of Selwyn is its community. It's really important that we maintain this. The people around us are often the people who shape your life.
There have been and still are a few challenges. Keeping our customers and our staff safe is the priority. My biggest concern is for my staff who are furloughed: how they are, are they coping or needing assistance? How do I keep them connected to us? We have set up Facebook and WhatsApp groups to keep in touch, sharing memories and photos – and all are well, though sometimes a little bored.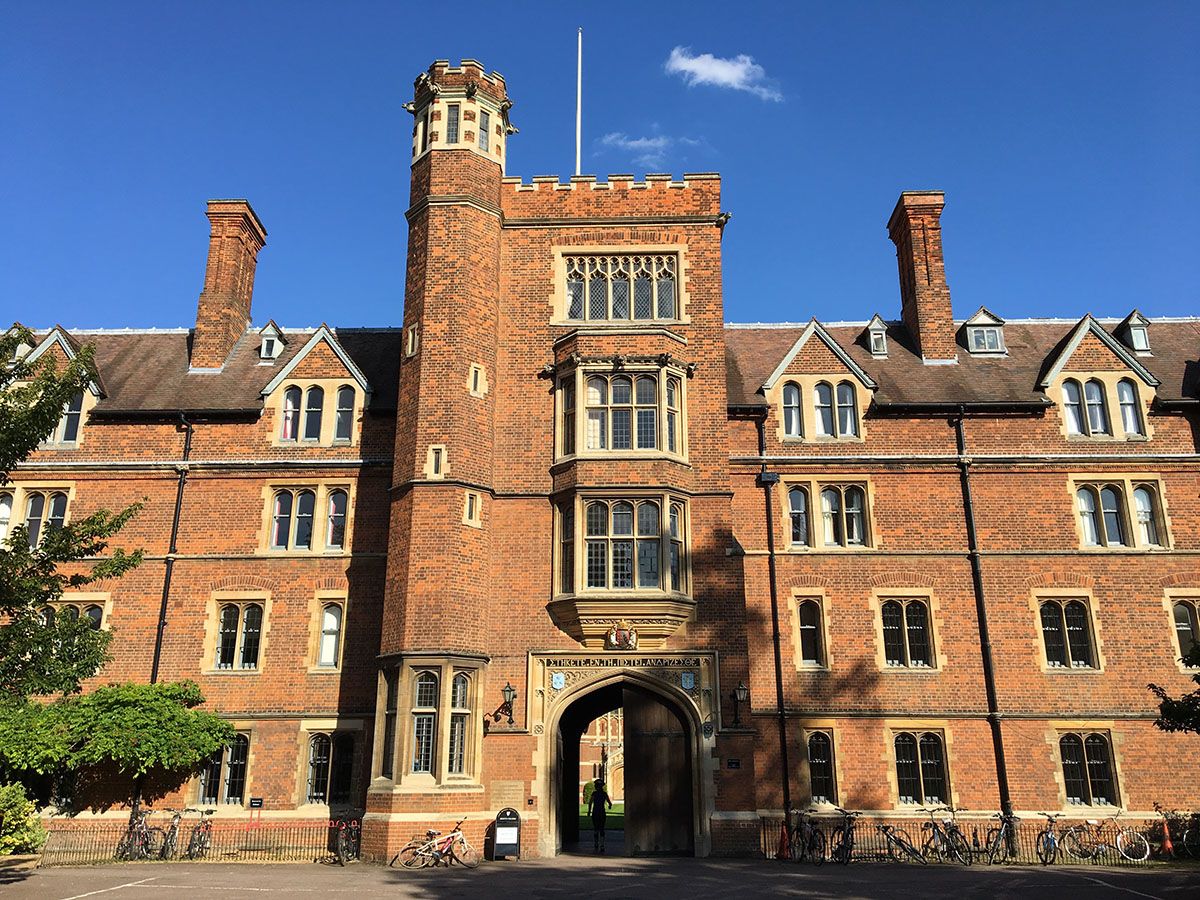 The staff who have continued to keep the service open have been amazing. Appreciation has been given for our efforts from all areas of college: Fellows, students and staff are using Hall. I feel it has had the additional benefit of human contact because face to face conversations are taking place – albeit at a distance. For some people it might be the only social contact all day.
What do I look most forward to most in the next few months? It's getting my whole team back. We've started bringing them back in groups of six. We sit in the garden and have a chat about any questions they might have. As crazy as they drive me at times, they're a lovely bunch."
A version of this article also appears in the Selwyn College Cambridge magazine
Words: Matt Rowe
Design: Zoe Smith
Typography: Balvir Friers
Series Editor and photography: Louise Walsh