A baker, a plumber, and a... swan taker
Cambridge University Library's joint project continues to reveal the secrets of crime and punishment in the Isle of Ely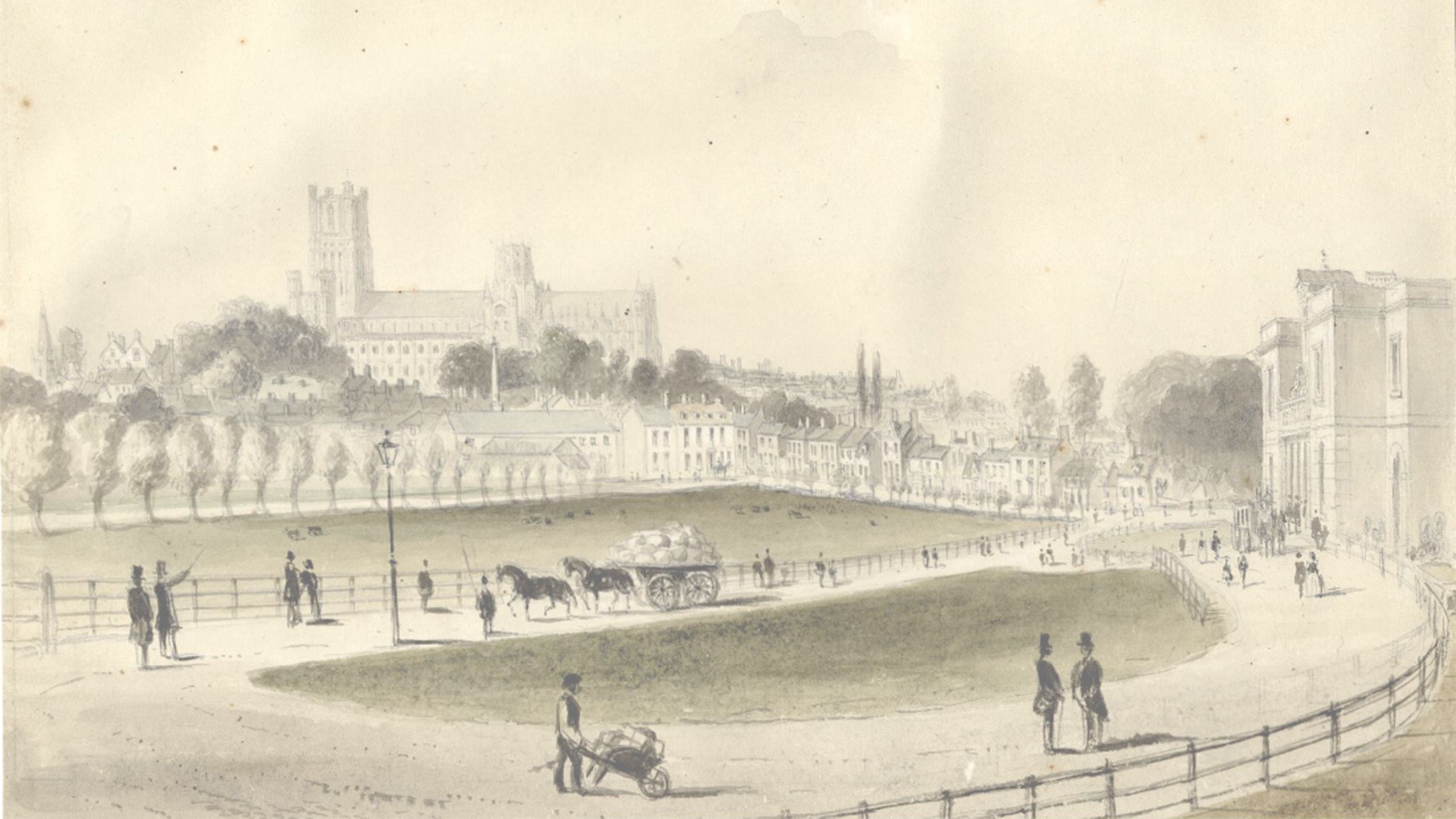 View of Ely, Cambridgeshire, artist unknown. © The Trustees of the British Museum
View of Ely, Cambridgeshire, artist unknown. © The Trustees of the British Museum
From swan thieves to arson and poisonings, the
Isle of Ely Assizes project
continues to reveal the dark and criminal past of the Diocese of Ely.
Over 12 months in to the project, funded by the Cambridgeshire and Huntingdonshire Family History Society, 110 Assize rolls (almost 80%) have been examined revealing over 4,200 individual cases with over 10,000 named individuals.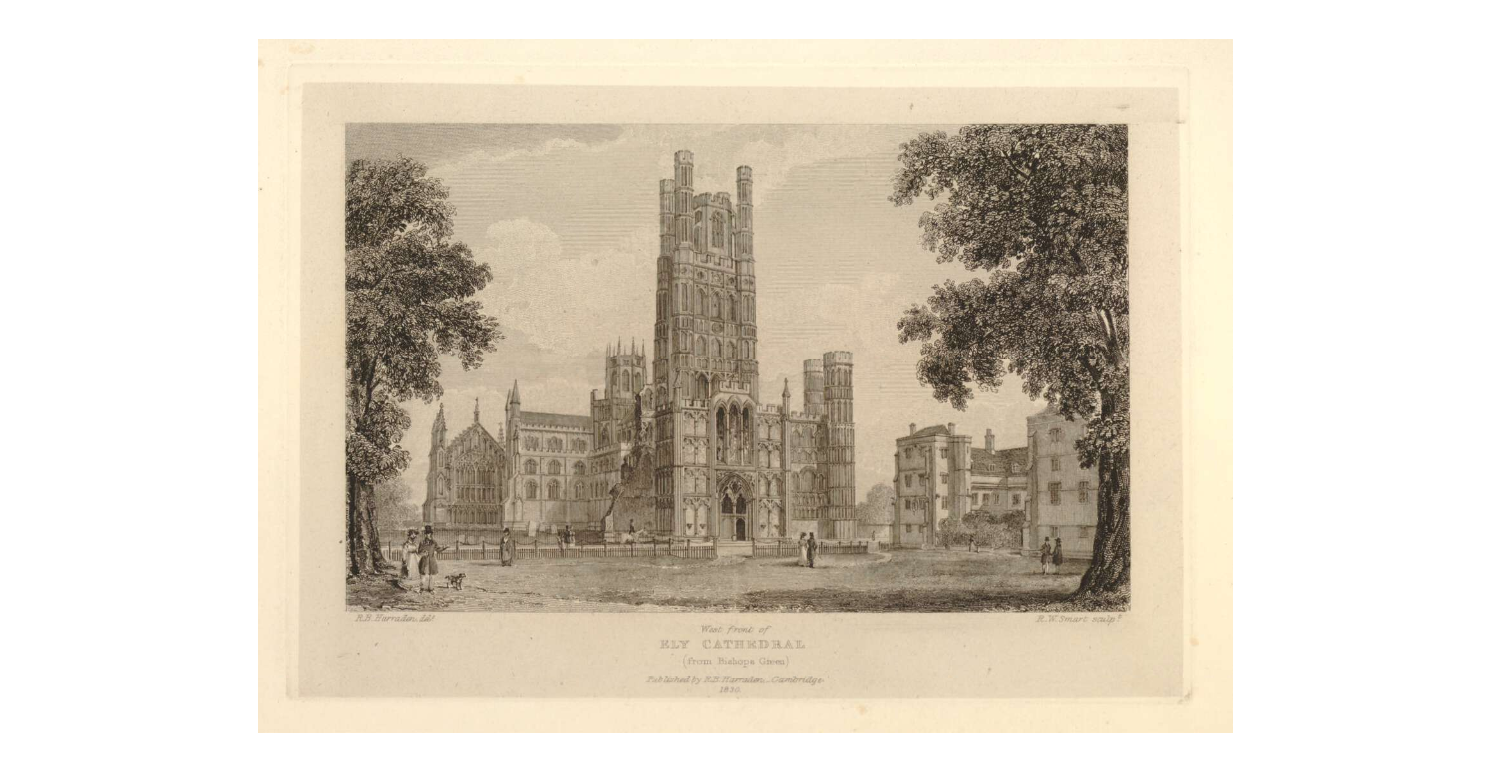 View of the west front of Ely Cathedral, print by Robert William Smart. © The Trustees of the British Museum
View of the west front of Ely Cathedral, print by Robert William Smart. © The Trustees of the British Museum
Dating from 1557-1775, the Isle of Ely Assizes records offer a rare insight in to crime and punishment in Cambridgeshire, with Ely being one of the only diocese in England and Wales – apart from Durham - to hold fiscal and judicial privileges over such a large area.
The collection contains one of only two significant sequences of Assize records held outside The National Archives.
Referred to as 'gaol delivery', most of the criminal cases of the assizes of Ely, generally held twice a year alternately at Ely and Wisbech, relate to theft of common household items such as clothing, pots and pans, foodstuffs such as sacks of grain and barley, and sums of money.
Thieves also targeted livestock, with cases of stolen horses, cows, ducks and even three swans worth 20 shillings in 1573.
In July 1585, John Hamond of Ely, a baker, stole a book of common prayer, a psalter and a common tablecloth from the churchwardens at Doddington, while in 1603, William Paynter, a plumber (a person who deals or works in lead) of Ely, stole 20 pounds of lead from a storehouse at Ely Cathedral.
Although it was common not to record the punishment handed down in the Assize records, we do know that John Hammond was found not guilty of theft, while William Paynter confessed to stealing the lead from Ely Cathedral and his verdict was recorded as 'to be hanged'.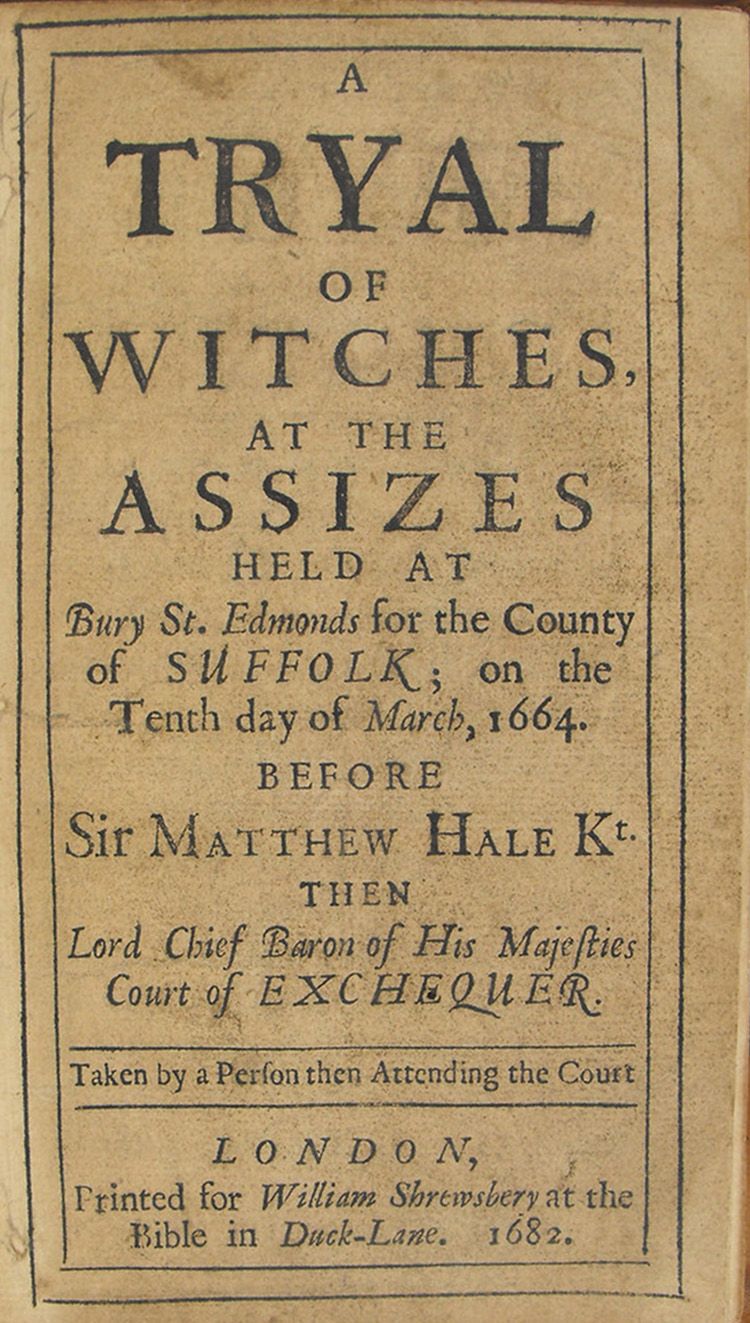 Sally Kent, Assistant Archivist in the Department of Archives and Modern Manuscripts, said: "It seems to be the case that individuals confessed in the hope of receiving a lesser punishment. There seems to be just three or four cases in which a defendant has confessed and still received capital punishment. One such case was a poisoning (homicide) so Paynter's verdict is, I think, quite unusual."
In 1601, the records show that labourer John Hunsley of Wisbech, confessed to "feloniously" taking 12 pence from Thomas Blaxley of Wisbech and was sentenced to be whipped.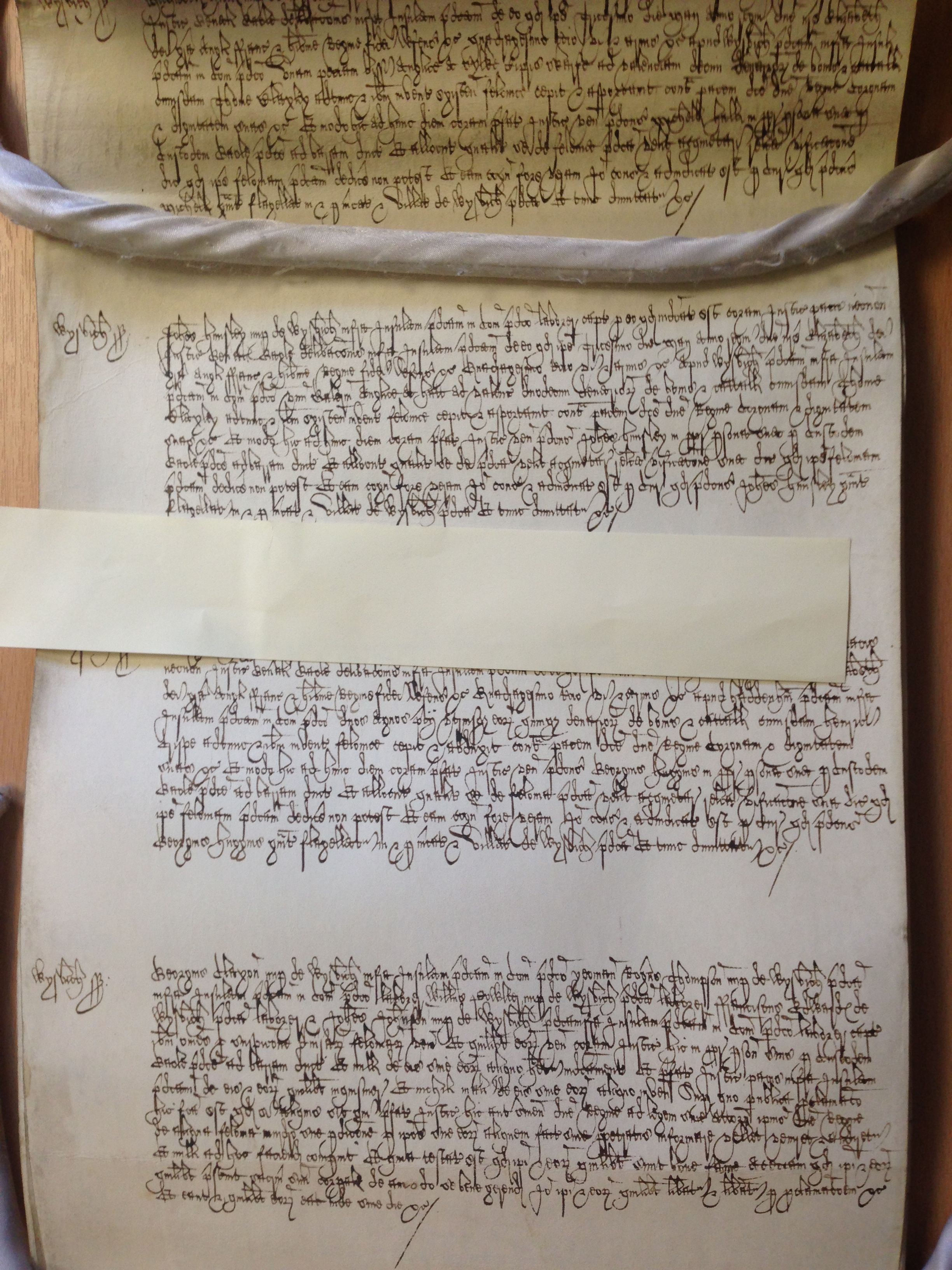 Among the records is the curious case of the disappearance of a young boy in Sutton, a small village near Ely. Following the discovery of human remains in a Sutton gravel pit in 1636, suspicion began to grow against local couple, John and Bridget Bonham.
Their son was known to be missing and several witnesses were able to confirm that this was the only child they knew to be missing in the village.
The records give extraordinary detail into the case, and while no record exists of the court proceeding or verdict, it is likely the Bonhams were acquitted of murder as they later appear in assize records from 1647, this time accused of witchcraft.
Despite the restrictions the coronavirus pandemic has brought to our current ways of working, archivists are still busy at home transcribing and cataloguing from pictures taken before the introduction of lockdown in March.
Added Kent, "Although it's been a real wrench not to have access to the physical rolls and files, I'm happy that we've been able to make significant progress with the project."
"During the first eight weeks of working from home, I was able to catalogue 22 rolls in full, working from photographs taken in the last frantic week at the UL."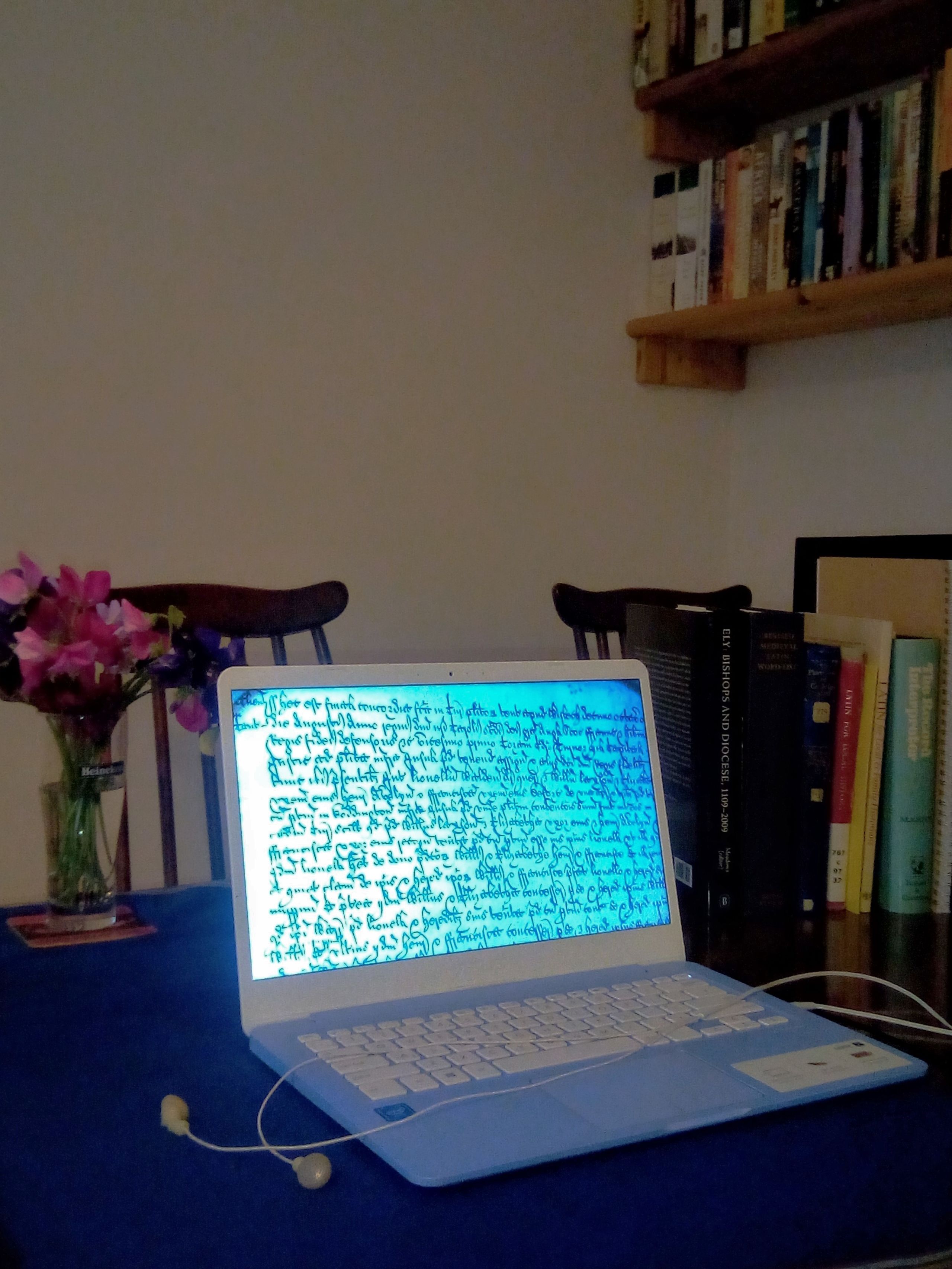 "Perhaps more importantly, I've been able to use this time to get the cataloguing data on to the library's new archive management system, quite a painstaking task involving much copying and checking, but the end outcome is very satisfying to have the data all in one place and ready to be published as a new online catalogue."
"It's been fascinating seeing the stories continue to emerge from these extraordinary records," said Sian Collins, Archivist at Cambridge University Library.
"The project is allowing us to develop an overview and better understanding of patterns of crime and punishment within the communities in the Isle of Ely for the first time, which is very exciting."
"We miss the significant contribution of our dedicated volunteers," add Collins, "but Sally has done an extraordinary job with the digital images of the rolls. We can't wait to share the catalogue with the world in a few months!"