Returned 'Tree of Life' Notebooks go on public display in major new Darwin exhibition
'Darwin in Conversation' reveals how the famed naturalist's global network of correspondents shaped his ideas around the evolution of life on planet Earth
Charles Darwin's iconic 'Tree of Life' sketch – which was

stolen and then returned
to Cambridge University Library more than two decades after its disappearance – will go on public display for the first time this century in a major new exhibition opening on Saturday, July 9.
Darwin in Conversation (which transfers to New York Public Library in 2023) examines how the great naturalist sought help from a cast of thousands of men, women and even children across the globe as he wrote his foundational works on evolution such as On the Origin of Species.
The Cambridge University Library exhibition also illuminates Darwin's tenacious, problem-solving personality, such as arranging a neighbourhood protest to the Post Office for more frequent services so he could send and receive messages in the same day: the 1800s equivalent of today's instant messaging.
Squeaky beans, children's drawings and
pigeon breeders
As well as the returned Darwin Notebooks, other objects going on display include Darwin's own first edition of Origin of Species, the squeaky kidney beans which became a viral ASMR hit, and beautifully illustrated sketchbooks from the voyage of HMS Beagle.
On a more human level, the exhibition also includes letters from early girlfriends and the vexed correspondence where Darwin declares that: 'I hate myself, I hate clover and I hate bees.'
A rare, now-celebrated page of Darwin's first draft of Origin – kept only because it was reused by his children for drawing paper – is also going on display.
Exhibition curator Dr Alison Pearn, Associate Director of the Darwin Correspondence Project, said: "Charles Darwin is one of the most famous names in science and through his letters we can all meet the man behind his world-changing ideas.
"The letters mix science and gossip and Darwin counted many correspondents as friends even if he never met them. His global network of correspondents included women and men from all walks of life; from working-class pigeon breeders to aristocratic orchid-collectors, from Victorian asylum directors to some of the earliest female scientists and suffragettes. These extraordinary letters are a window into their lives, too."
"Darwin's letters are often unexpectedly warm, witty and engaging. Whether encountered as a raw young adventurer, a family man, or a grey-bearded celebrity, Charles Darwin had an infectious curiosity about the world around him."
Dr Alison Pearn
The exhibition has been curated using the 15,000 letters Darwin wrote and received during his lifetime, the majority of which are housed at the University Library in Cambridge in the largest archive of Darwin-related material anywhere in the world.
The Library is also home to the archives of Sir Isaac Newton and Professor Stephen Hawking among many others.
Among Darwin's most notable correspondents were American botanist Asa Gray, Kew Gardens Director Joseph Hooker, American naturalist Mary Treat and Lydia Becker – who contributed to Darwin's work on plants and also became noted for her tireless fight for women's suffrage, arranging for the first woman to vote in a British election.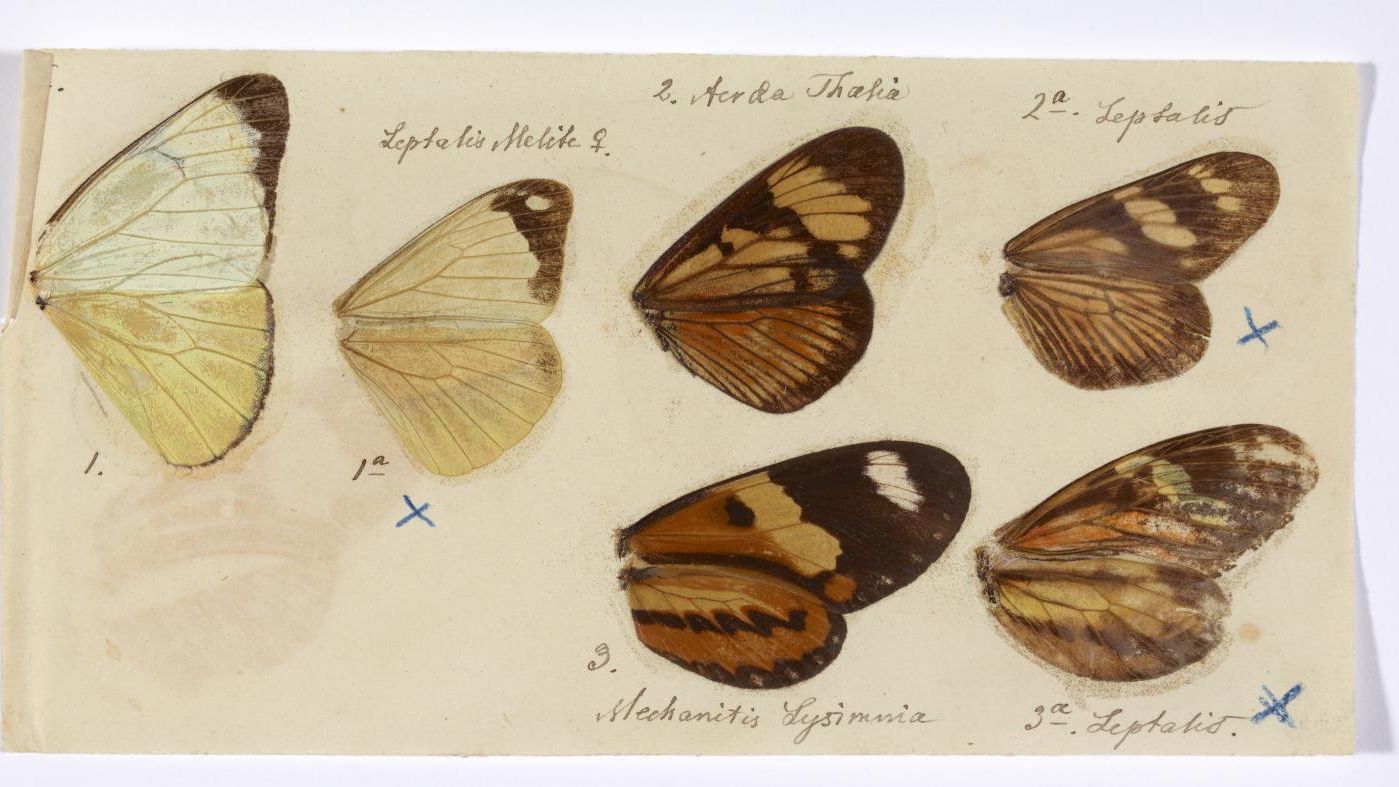 Darwin's copy of the now-famous letter to Asa Gray outlining his theory of natural selection for the first time is just one example of the significance of the objects going on display Cambridge this summer.
Professor Jim Secord, Director of the Darwin Correspondence Project, said: "Letters were integral to Darwin's working day and specimens of plants and creatures were sent to Darwin from all over the world including butterfly wings from Brazil and feathers from southeast Asia. He spent an hour of every day reading them and an hour replying to his letters – some of it fan mail – using them as a research tool or pleas for help. He wrote in the margins, cut them up and pasted them in his own notes.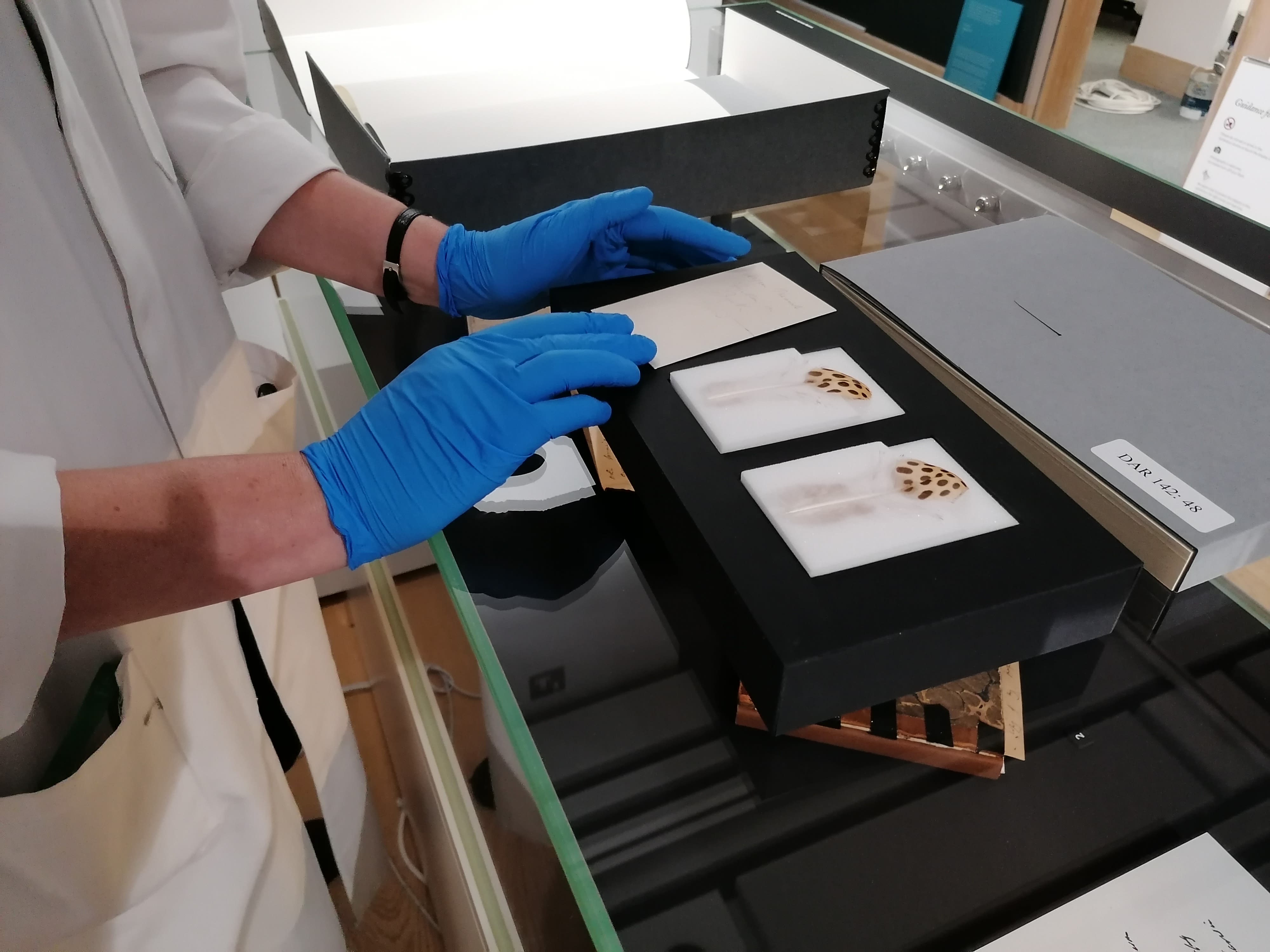 "Although Darwin is one of the most famous names in the history of science, this exhibition also shows how he was one voice among a vast worldwide web of conversations that helped propel scientific discovery during his lifetime."
Professor Jim Secord
Darwin in Conversation, which is free and open to all, draws on the 40-year mission of the Darwin Correspondence Project, also based at the Library, which since the 1970s, has worked tirelessly to transcribe and publish in print (and now digitally), every surviving letter that Charles Darwin wrote and received.
The 30th and final volume of correspondence will be published in 2022 to coincide with the exhibition – marking the end of one of the largest and longest-running humanities projects anywhere in the world.
"Charles Darwin was an incredibly inspiring scientist whose advanced evolutionary theory laid the foundation for our current understanding of the natural world and medicine," said Dr Jonathan Milner, Chair of the Evolution Education Trust.
"When we look over the global correspondence that informed Darwin's thinking, we are looking at scientific discovery in action: a distinctly human and participatory process as relevant today as it was in the Victorian era. It has been an honour to be able to support the Darwin Correspondence Project and celebrate the project's completion through the Darwin in Conversation exhibition."
The eight distinct themes of the exhibition include Darwin's life-altering voyages on HMS Beagle and a section called 'working from home', revealing through some of his most personal letters how Down House, his now famous home in Kent, became a living laboratory where family, friends and household staff became his research assistants, editors, and sometimes even research subjects.

Professor Secord added: "Darwin's letters tell a much more nuanced story about his life and thinking than is apparent in his published writing. He is sometimes portrayed as a recluse or lone genius but as our exhibition shows, he was active in his local community and campaigned on the role of science in public life.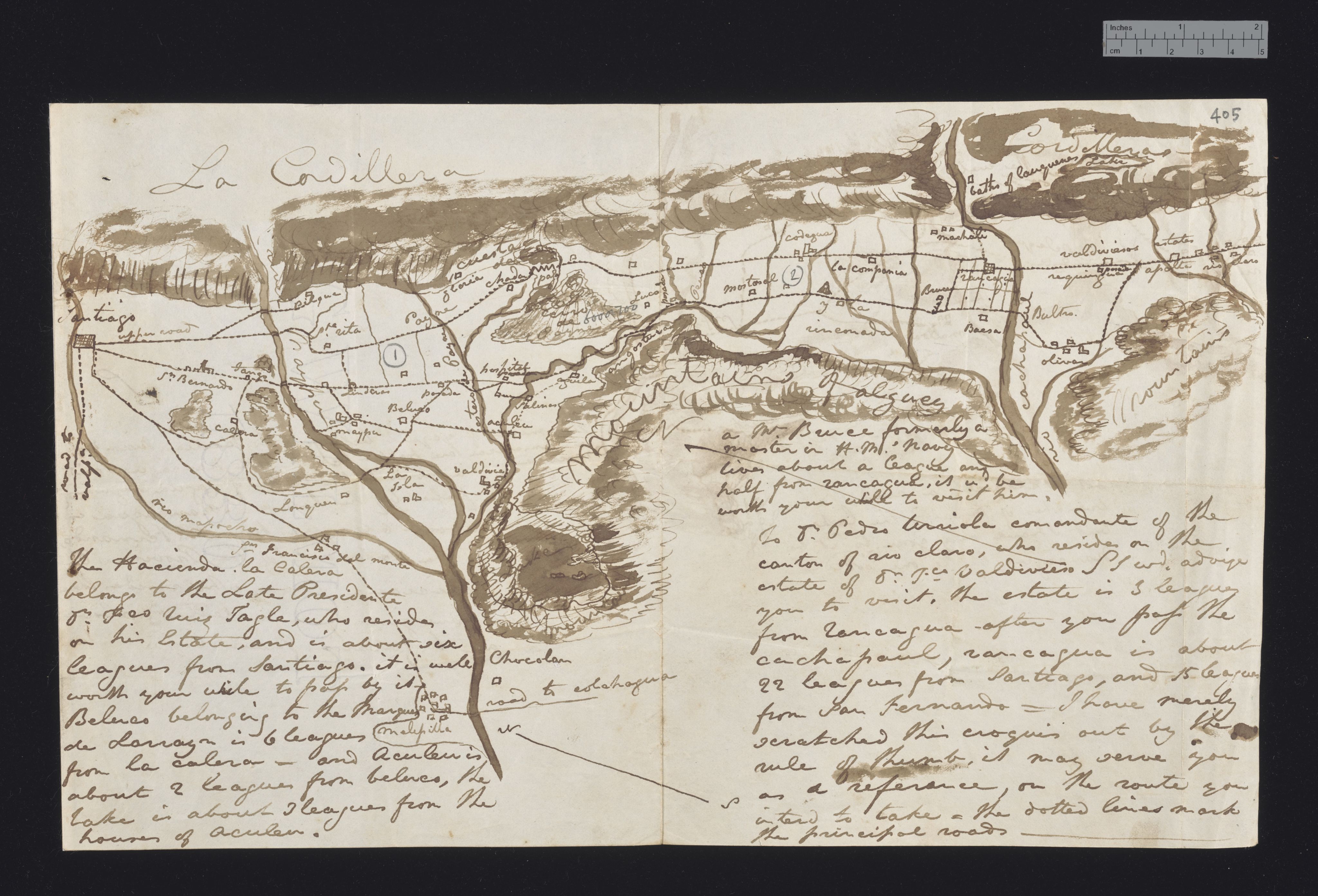 "He avoided talking publicly about religion or sharing his personal beliefs but he was friends with the local vicar and protective of the church's role in village life. He lobbied Parliament in support of experimentation on animals but also campaigned against animal cruelty."
The exhibition shines a light on Darwin's altruistic nature, too, with examples of his work with local charities. It also highlights his campaign to make his books more widely available to the general public by printing a cheaper more consciously 'popular' edition to reach the widest possible audience.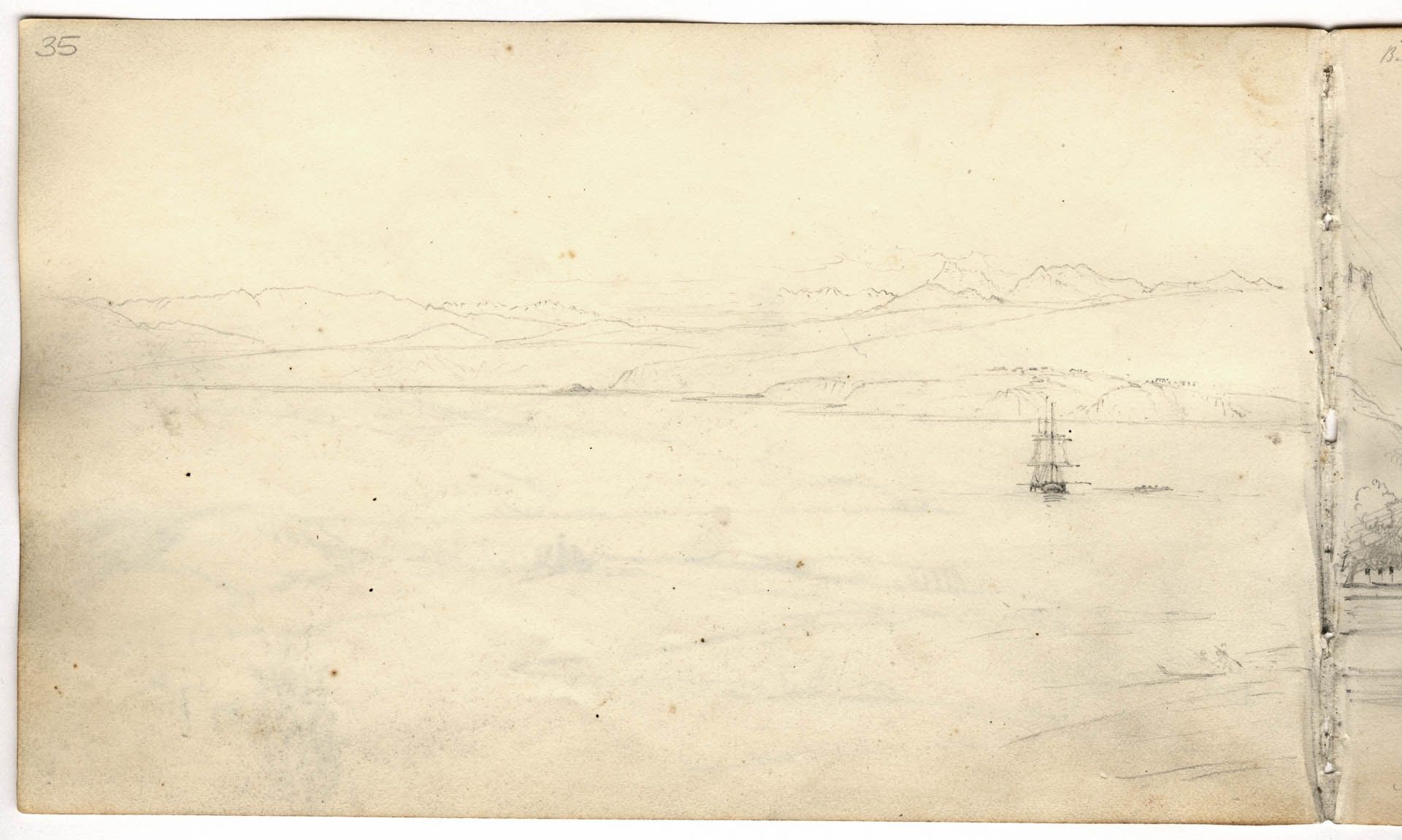 In letters to his publisher, John Murray, he wrote 'though I much like making money, I care very much more about the wide distribution of my books', and said he had heard that working men in Lancashire were clubbing together to buy Origin.
Included in the exhibition is an early edition of Origin which Darwin sent to tailor George Harris, who, unable to afford the 12 shillings cover price, had written to Darwin asking for a copy, and an1879 letter from stonemason Thomas Maston, asking for help to get a copy of Expression.
To run in parallel with Darwin in Conversation, the Library has also commissioned new works from photographer Leonora Saunders, who will explore themes of diversity, specifically gender equality and the representation of women.
With Darwin's prolific correspondence revealing the rich tapestry of people who connected with him over decades, Saunders' photographic series, posed by modern day contemporaries, will reimagine the histories of some of his correspondents whose voices have been largely marginalised in the centuries since their letters to and from Charles Darwin
Lydia Becker (1827 – 1890), sitter: Tori Blakeman
Lydia Becker, an early member of the women's suffrage movement, was born and lived in Manchester.
She encouraged the study of science by girls, believing that the ethos of science provided valuable life skills.
Between 1863 and 1877, Becker, an accomplished botanist, corresponded with Charles Darwin, providing him with specimens of plants and sending observations for Darwin's work on plant dimorphism.
In return, Darwin responded to her questions, gave feedback on her writing, and advised on where best to publish her articles.
He also provided material for an education initiative at Becker's local women's scientific organisation, the Manchester Ladies' Literary Society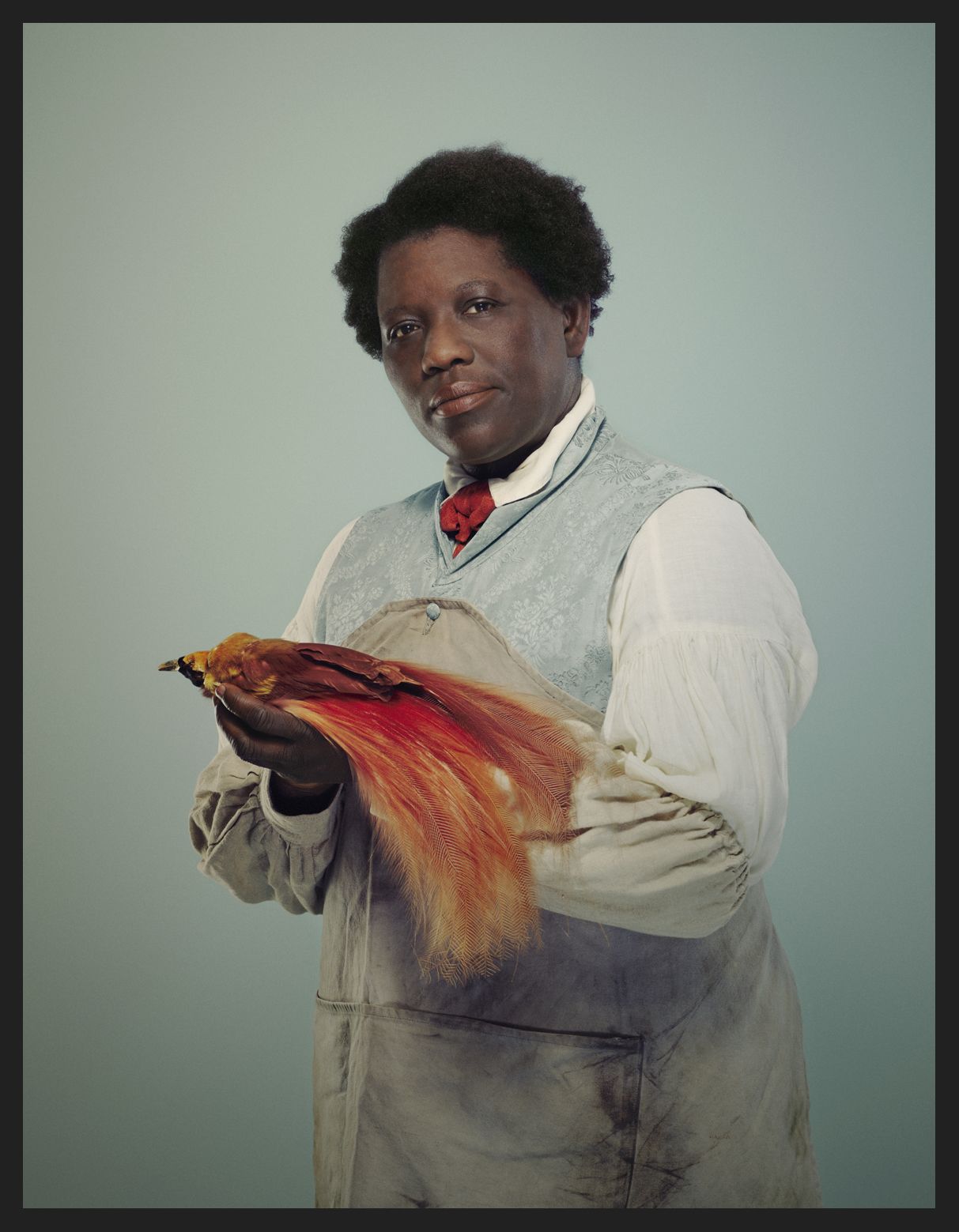 John Edmonstone (dates of birth and death unknown), sitter: Miranda Lowe
John Edmonstone was a taxidermist and teacher of taxidermy in Edinburgh, Scotland. Previously he was enslaved on a timber plantation in Demerara, British Guiana (present-day Guyana, South America), and given the surname of his slave-owner, Charles Edmonstone.
Around 1812, the plantation was visited by the naturalist Charles Waterton, who taught John taxidermy. Edmonstone came to Scotland with his master in 1817, and as slavery was illegal on the British mainland John became free.
In 1823 he set up shop as a "bird-stuffer" at 37 Lothian Street, Edinburgh. From this shop, John taught taxidermy to students attending the nearby University of Edinburgh.
In 1826 amongst Edmonstone's students was the 16-year-old Charles Darwin who was a medical student in the city. Darwin used the skills taught by Edmonstone on the Beagle voyage.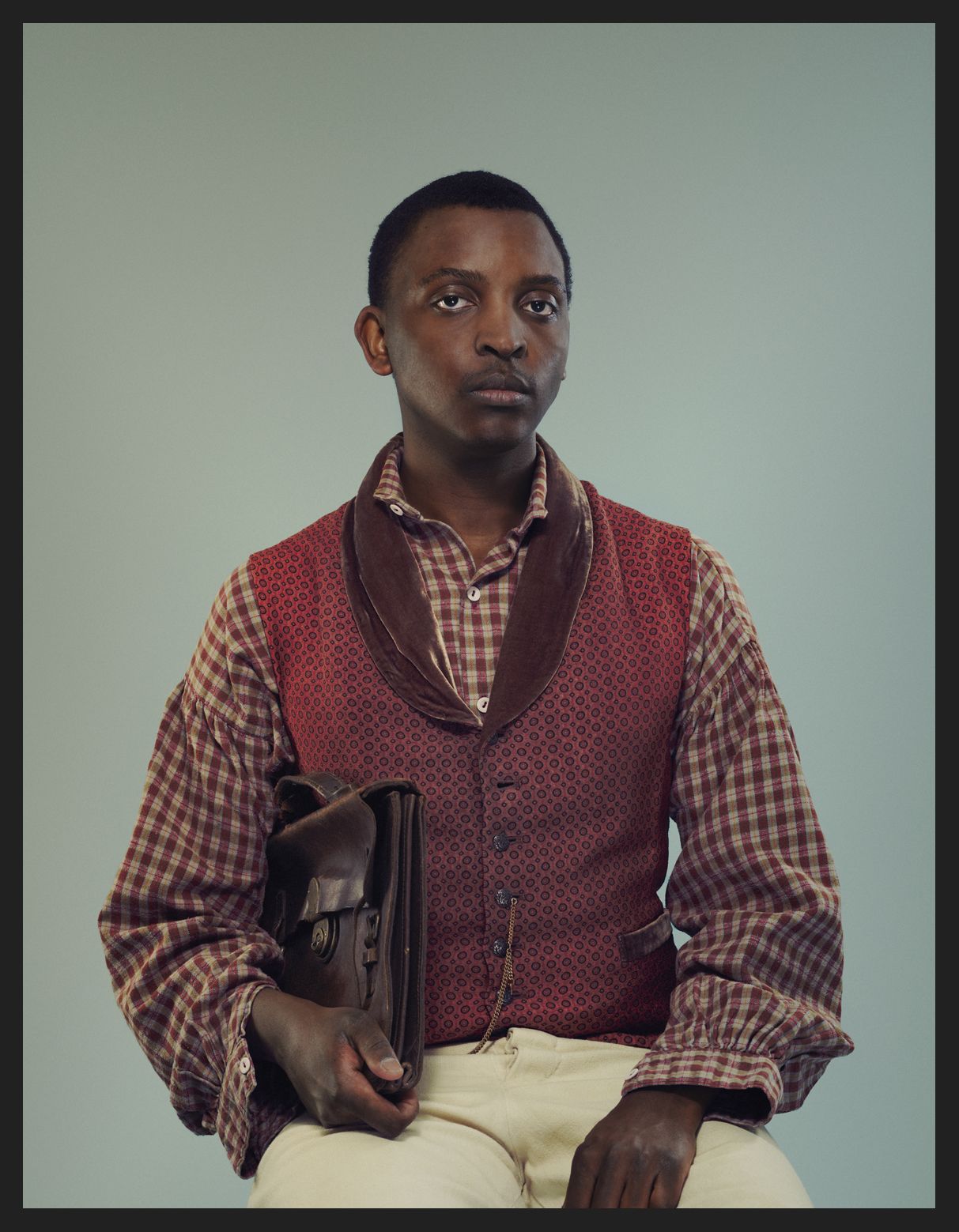 Christian Ngqika, (1831-year of death unknown), sitter: Brian Knight
Christian Ngqika was born in Burnshill, Eastern Cape Province, South Africa. His father was a chief of the Xhosa tribe and was succeeded by Christian's half-brother.
Christian was educated by missionaries and employed by the colonial government as a constable and interpreter.
Ngqika did not correspond directly with Darwin. Instead, he completed a questionnaire which Darwin had sent out through his worldwide network.
Ngqika was the only Indigenous person to respond. His information was cited in Darwin's book The Expression of the Emotions (1872).
Henrietta (1843-1927) and George Darwin (1845-1912), sitters: Lydia and Ayla Levy
Henrietta Darwin (Etty) was Charles Darwin's third daughter but both her older sisters died in childhood, her sister Annie when Henrietta was eight.
Darwin valued Etty as a critic and editor, recognising in particular her contribution to both the style and reasoning of his work on human evolution, The Descent of Man (1871). Her own diary for the year reveals her deep intellectual engagement and thoughtful scepticism.
She helped edit her father's Autobiography (1887) and published a collection of her mother's letters and papers
The fifth child of Charles and Emma. George was educated at Trinity College, Cambridge, then trained as a barrister before returning to science.
A gifted mathematician, his research focused on planetary physics and astronomy. Like Henrietta, George was heavily involved in his father's research and writing. From 1885 he lived in Newnham Grange, now part of Darwin college.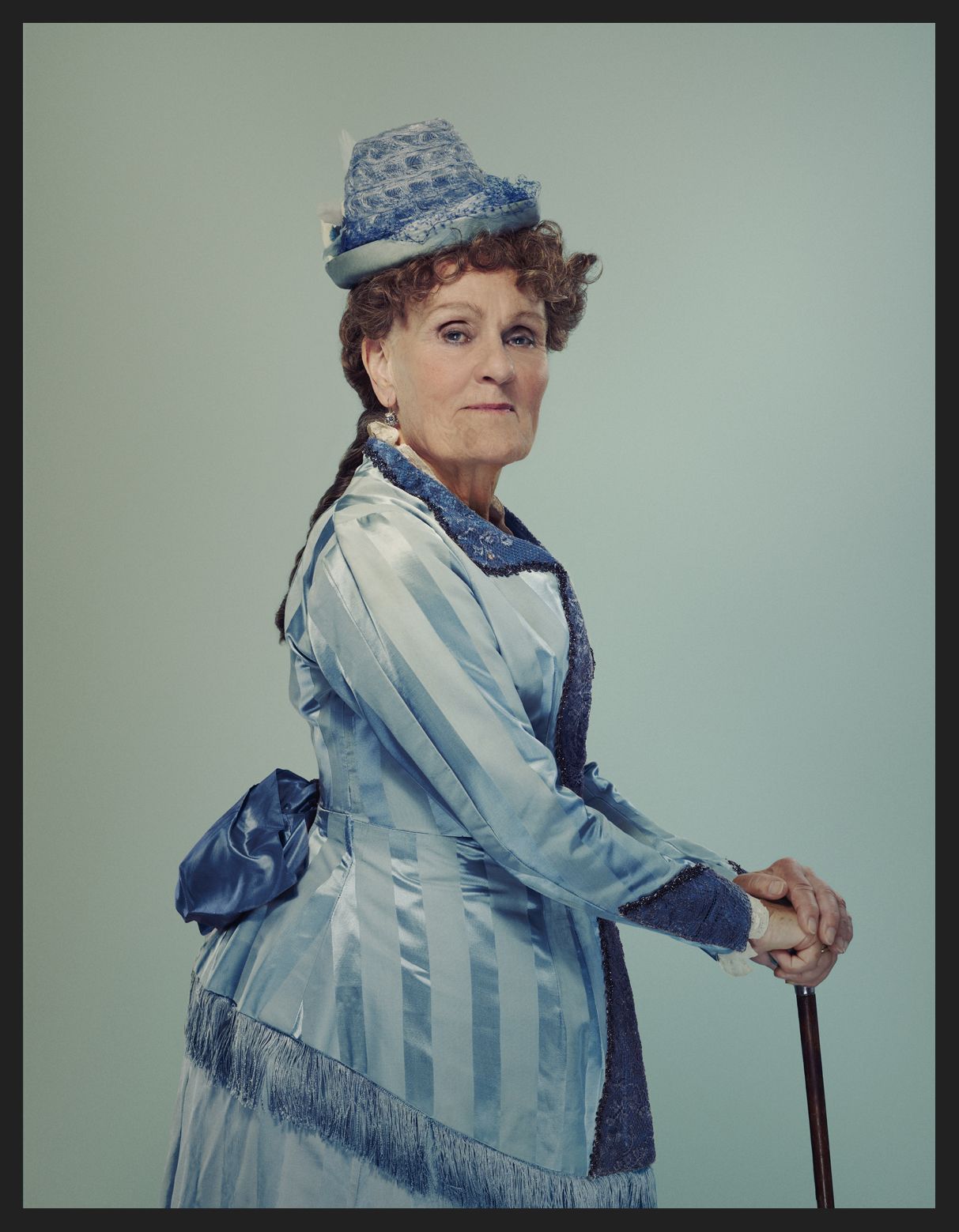 Caroline Kennard née Smith (1827-1907), sitter: Gina Rippon
Caroline Kennard was an American advocate of women's rights and botanist. She was born into a wealthy New Hampshire family, and lived in Brookline, Massachusetts.
In 1881, Kennard wrote to Darwin to ask whether he had stated that women were inferior to men. Darwin replied referencing his Descent of man (1872), where he argued that women had superior moral qualities, but intellectually they were inferior.
He suggested this might change if they became active as "bread-winners" but worried that this would be socially damaging.
Kennard responded that as homemakers women were already breadwinners, but were denied opportunities to develop their intellects.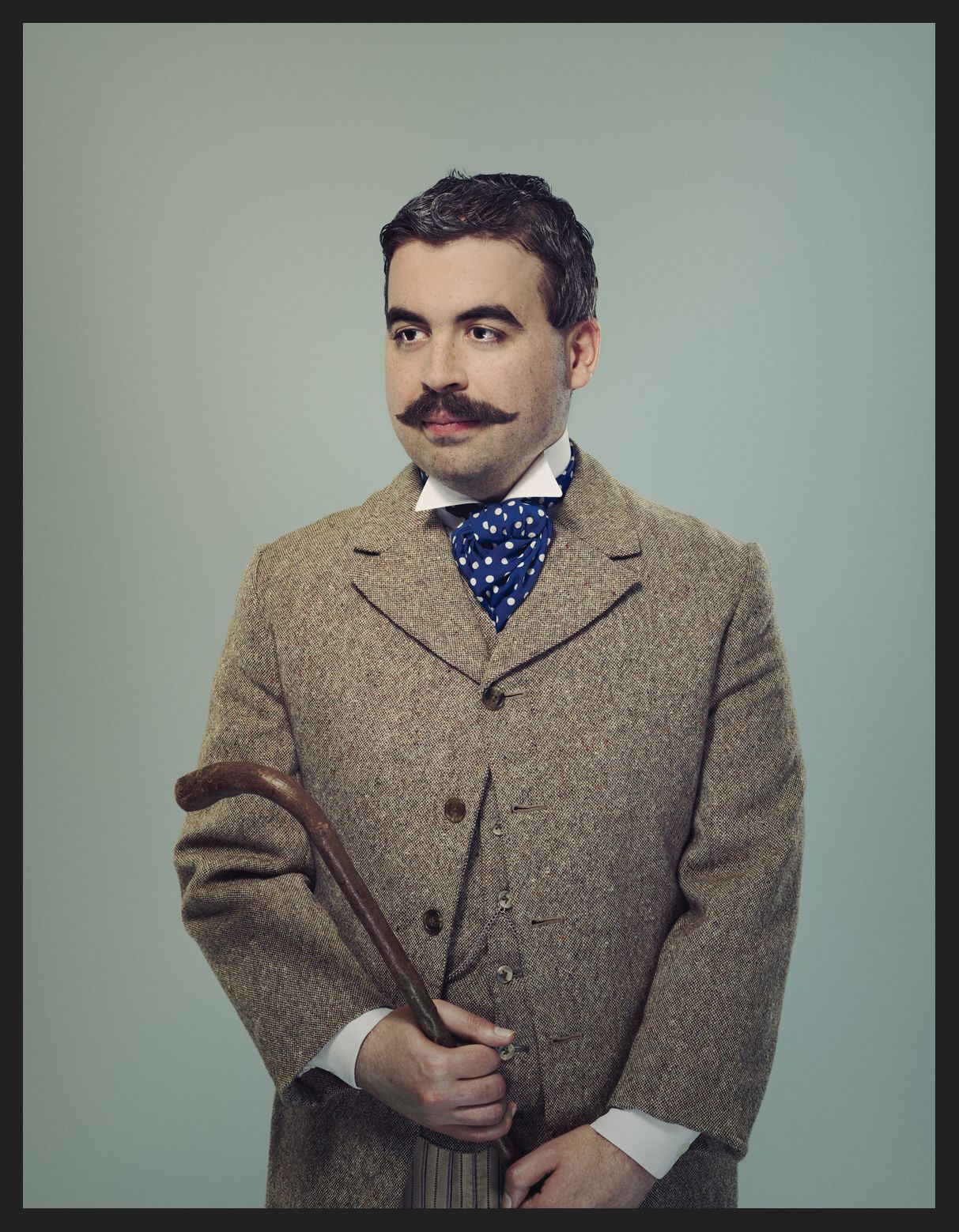 Thomas Whitelegge (1850-1927), sitter: Jamal Kinsella
Whitelegge was born in Cheshire to a destitute working-class family. After leaving school at the age of 8 he worked in factories and at a hatters.
Whitlegge was an indentured apprentice but broke his indenture and lived as a fugitive on a farm where he became interested in natural history.
In 1874, he joined the working-class Ashton-under-Lyne Linnaean Botanical Society and began to study botany.
In 1878, having made a discovery about the cross-fertilisation of plants, he corresponded with Darwin, who had published on the subject. In 1882, Whitelegge emigrated with his family to Sydney, Australia.
He eventually gained a post with the Australian Museum and the National Herbarium at the Botanic Gardens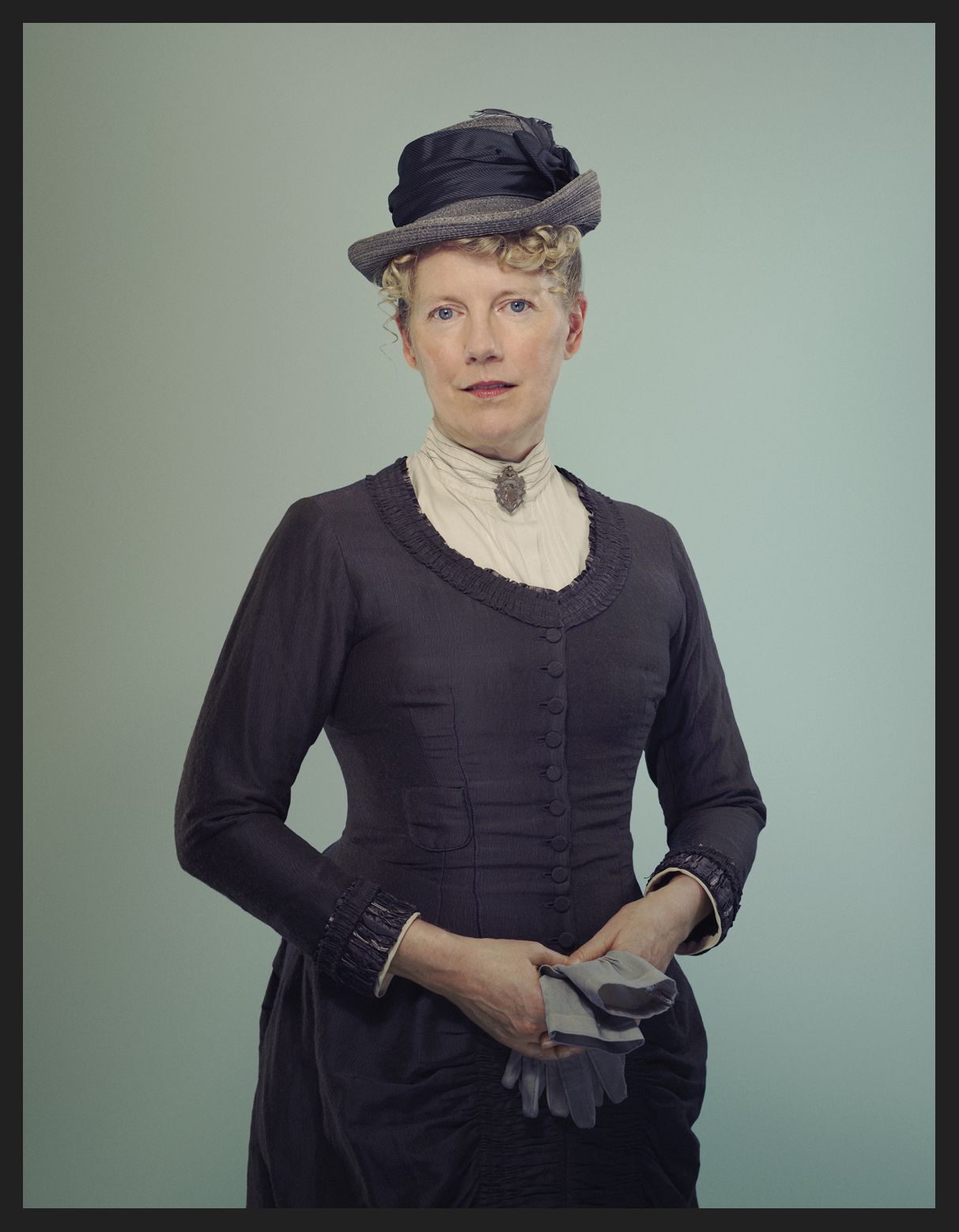 Camilla Ludwig (1837-1874), sitter: Emma Darwin
From 1860-3 Camilla Ludwig was the Darwin children's governess. Born in Hamburg, Camilla translated German scientific works and correspondence for Charles both while with the family and after she left.
She married Reginald Saint Pattrick, vicar of Sellinge, Kent, in 1874. The Pattrick's were not well-off: Charles's wife, Emma, is known to have helped Camilla by passing on her old gowns – which is how Camilla is imagined here.
Mary Treat (1830-1923), sitter: Sandy Knapp
Mary Treat was a naturalist from New Jersey who made significant contributions to the fields of entomology and botany.
Over the period 1871–1876, she exchanged fifteen letters with Darwin - more than any other woman naturalist. Her most notable research was on the anatomy and behaviour of harvesting ants and on carnivorous plants
The Darwin Correspondence Project is supported by the Evolution Education Trust and Andrew W. Mellon Foundation.
The exhibition was curated by Alison Pearn, Francis Neary and Sally Stafford and is supported by a programme of events and workshops for schools and families.
Darwin in Conversation runs from July 9-December 3, 2022 at Cambridge University Library. Entry is free. It will transfer to New York Public Library in 2023.
Free public tickets to Darwin in Conversation can be booked here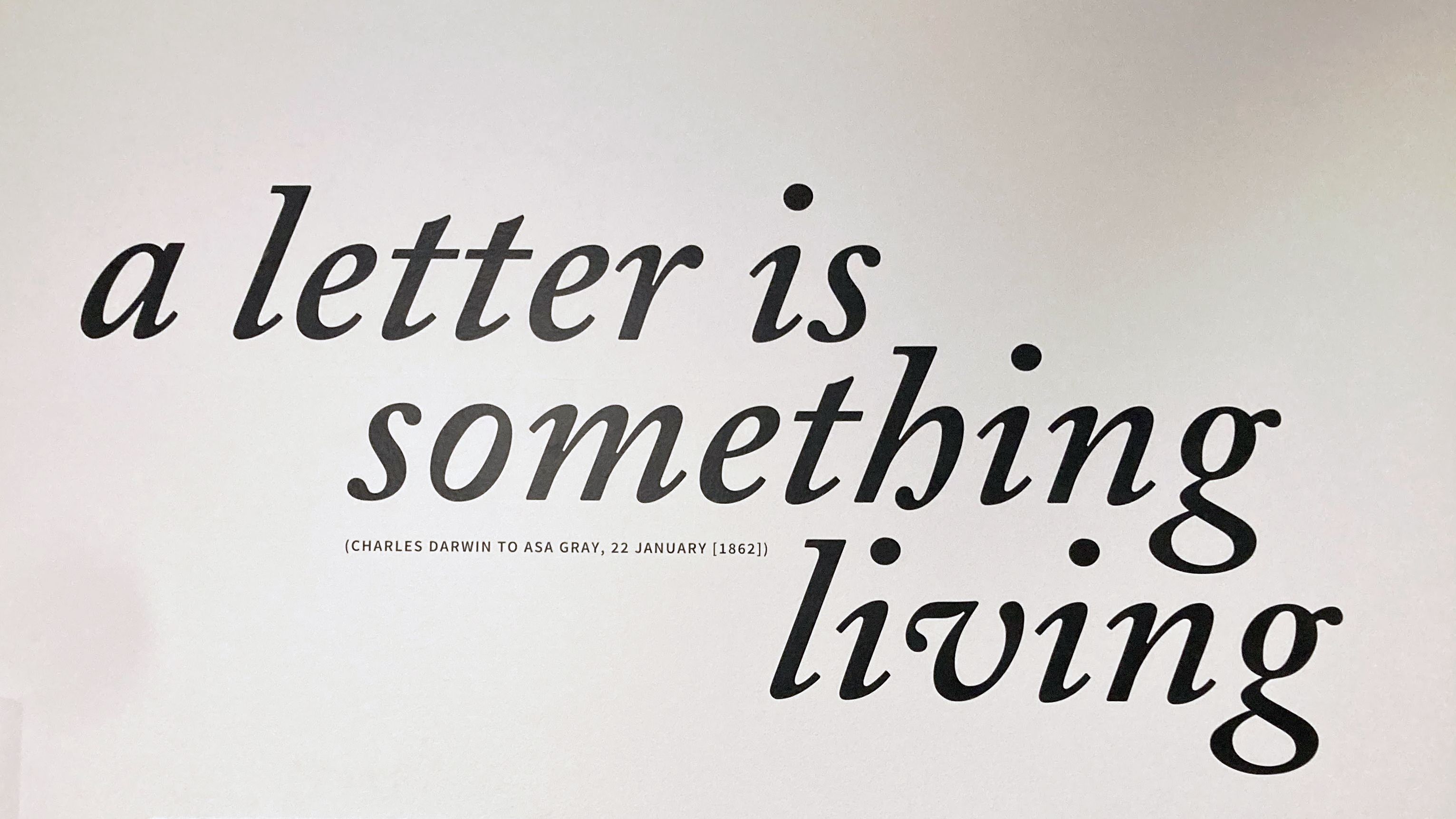 The text in this work is licensed under aCreative Commons Attribution 4.0 International License