BEYOND
THE PANDEMIC


What should we do?

#9 Overhaul back-to-work
policies to protect
mental health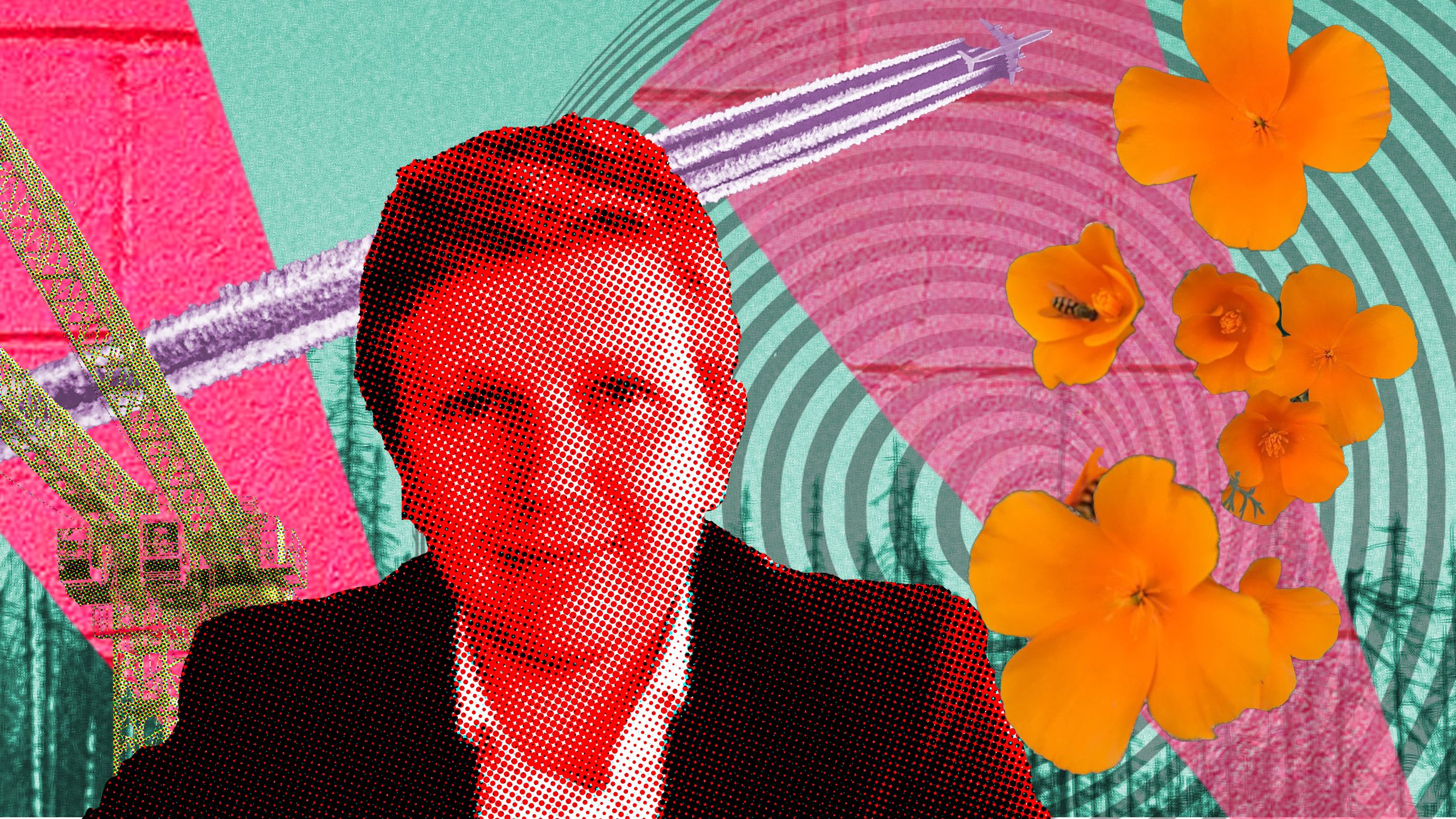 The pandemic is forcing us to change direction, to rethink what we do and how we do it.
We ask our experts:
where should we go from here?
Overhaul back-to-work policies to protect mental health
by Dr Adam Coutts
---
An expert in labour market interventions, and how they affect health and wellbeing, Dr Adam Coutts has spent the past few years working closely with the Department of Work and Pensions. Here, he discusses three policy options for responding to the unemployment crisis caused by the pandemic.     
---
The coronavirus pandemic has ignited the most severe economic and social crisis the United Kingdom has faced since the second world war.  
The situation is qualitatively and quantitatively worse than that of 2008. Recent "record high" unemployment numbers provide a worrying glimpse into the scale and depth of the social and economic impact of COVID-19 in the UK.
The Department for Work and Pensions (DWP) and Job Centre Plus (JCP) have coped well with the double whammy of a redundancy surge and shuttered job centres, forcing frontline welfare services to move online. The wider government response was to temporarily increase Universal Credit (UC) benefit levels by £20 a week and put nine million people in furlough covering 80% of salaries.
When the second wave hit and furlough was extended, two major labour market programmes were introduced: Kickstart and the Job Entry Targeted Support (JETS) which have helped thousands of young people and job seekers. A third – RESTART, to help long-term unemployed – has come in the Spending Review. However, thousands have lost their jobs and livelihoods in the interim. People feel socially isolated, lonely and financially broke. The Office for Budget Responsibility has forecast unemployment to peak next year at 7.7% – around 2.6m people.
How the government responds to rising redundancies will either dampen the blow or make matters far worse.
I know from my own research and that of others that unemployment is bad for your health and bad for the health of your community, generating massive costs for welfare services.
Aside from wages, having a decent job has a variety of psychological benefits such as a sense of routine and social interaction. A hundred years of social science shows these are all good for wellbeing. The absence of these features characterises the experience of unemployment, and can lead to a range of common mental health conditions: depression, anxiety, and "deaths of despair".
For those who find themselves out of work and suffering from mental health issues, getting back into the labour market (if work is available) is going to be a struggle. Mental health and wellbeing are key determinants of employability. Even before COVID-19, 23% of those on Jobseeker Allowance (JSA) were suffering common mental health problems and nearly half of those on Employment and Support Allowance (ESA) described poor mental health as the primary reason for being unable to work.
1) Repurpose the role of Job Centres
Commentators say that the pandemic will reorganise the future of work. What they forget is that it will also affect how people experience unemployment and navigate the welfare system. Job Centres have not changed since New Labour reforms in 1997, but the digitisation of DWP / JCP operations in the wake of COVID-19 shows that they must – and radically.
Throughout my research, job seekers repeatedly told me that "there are no jobs at the job centre" and describe them as demoralising places where you "just sign forms". Evidence shows that 60% of people move into work by themselves anyway after 13 weeks. However, the cohorts of people made redundant due to the pandemic face long-term unemployment of a year or more, with increased rates of mental health issues. Current frontline services and staff cannot cope with this double burden. They are already overwhelmed.
Job Centres need to be places where people receive professional support with both their job search and mental health issues. The goal: employability and personal stability. This will require the existing role of Work Coach to change to one of Employability and Social Support Advisor – a role that is professionalised and well paid to reflect the heavy workloads and social responsibilities they already undertake as social worker, psychologist, friend, parent, guide and job adviser.
Along with colleagues in Cambridge's Department of Psychiatry, we are developing technology that can quickly and efficiently help work coaches identify those struggling with mental health. Millions of people pass through frontline welfare services every year, yet little is known about their mental health or how to help them. If £500m in the Spending Review is going towards mental health services, integrating early identification of these issues is vital. Work coaches routinely have no more than 15 minutes with each customer, in which they need to cover a range of issues relating to benefit claims and job searches. Assessing whether someone is struggling with mental health is very rarely part of this process in the hurly burly of a job centre.
The repurposing of job centres and benefit processes must also be met by providing free internet subscriptions to those on job seekers allowance. The new programmes – Kickstart, JETS and RESTART – intend to deliver services virtually, yet many will struggle to get online in the first place. The Office of National Statistics Digital Divide report earlier this year showed that the unemployed and those on low incomes are likely to have limited or indeed no ready access to the internet. Many have to use local libraries or the Job Centre to do the 35 hours per week job search. In lockdowns this is next to impossible.
2) Cut hours not people
A "reduced hours" policy can be built into the COVID-19 Job Retention Scheme rather than laying people off. This has several benefits over the all-or-nothing approach of job shedding.
Employees retain their attachment to an employer and have more certainty over their future. It is easier for employers to vary the type and volume of labour power as the pandemic fluctuates and we start an exit strategy. Employees can be redeployed depending on skillsets, adaptability of the job to homeworking or safe-distancing, or an individual's pre-existing health conditions.
Our research using UK and EU datasets shows that increasing hours of work from zero to just eight hours a week provides a large boost to individual mental health, with little or no further psychological benefit as weekly hours are increased beyond. The lesson for government is clear – where possible, and with population health being a priority, give employees the choice to remain in paid work, even just one day a week. As an additional bonus, financial compensation schemes for short-time working should be less of a burden on the public purse than inflexible furloughs.
3)    Invest more in good quality Active Labour Market Programmes (ALMPs)
ALMPs, a broad term for government programmes that intervene in the labour market, come in various guises – from job search help and apprenticeships to work experience. Investment in ALMPs has been put forward as a key response by a variety of commentators but little attention is given to which ones work and, when they do, why and who is most responsive.
The experience of many European Countries in the economic recessions of the 1990s and 2011 show that they are a healthy response to economic crisis. Our own recent study of the effects of ALMPs over the past three decades in the UK shows that, for women in particular, these schemes can stave off the mental health problems associated with unemployment.  
My research over the past 15 years shows that good quality ALMPs should offer basic skills training where people need it, but – more importantly – focus on personal development (self-efficacy), and the psychological resources to cope with stresses of unemployment. As the evidence shows, it is possible through these programmes to inoculate people against the mental health effects of unemployment as well as help them into work.
They are vital in labour markets where work is limited because ALMPs can emulate the psychological or incidental benefits of having a job e.g. social support, reducing loneliness, time structure and a sense of routine – all have clear benefits for mental health and wellbeing.   
That may sound like academic gibberish when what most people need is money. However, when there are no jobs and the only source of income is welfare benefits, these programmes are crucial.
Job seekers often describe existing back-to-work courses as little more than 'bums on seats', involving basic CV updating from someone who stands at the front of a class and knows nothing of their personal circumstances. Any new ALMPs such as JETS and RESTART need to be tweaked to offer opportunities to improve education and skill levels incorporating the latest job search and social networking techniques as well as professional mental health support. Above all, they need to be led by professional instructors with experience themselves of being out-of-work and dealing with mental health issues.
We know from major randomised control trials in the United States and Finland that for those struggling with their mental health and furthest from the labour market these courses should be a week long, for five hours per day, and offered every two months until an individual finds a job. The aim in response to rising unemployment and low job creation is to support and provide people with stability, not make their lives more of a struggle: further damaging wellbeing, confidence and motivation. ALMPs can protect the wellbeing of the most vulnerable and prevent further fiscal impact on local health and welfare services.
---
With the Spending Review announcements, it is vital that the Treasury and DWP understand their decision-making has significant implications for people's health and wellbeing. Their policies can prevent people becoming ill due to unemployment and provide stability amid the chaotic fallout of the pandemic. This can save lives and money. The policy choices made in coming weeks will affect not just the economy, but our livelihoods and the health of the nation for the next ten years.
---
Dr Adam P. Coutts, Senior Research Fellow, Magdalene College, University of Cambridge. Adam was embedded in the Work and Health Unit of DWP between 2016 and 2020 where he conducted ethnographic research on the health impacts of a back-to-work programme across five areas of England. His research is funded by the Health Foundation.
The views presented in this article do not represent those of the Department for Work and Pensions or the United Kingdom government.
Editor: Fred Lewsey
Artwork: Balvir Friers
Series Editor: Louise Walsh