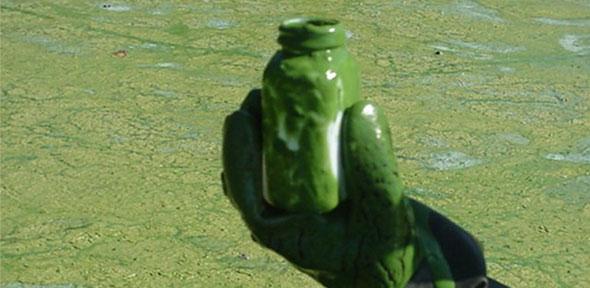 The latest research on algal biotechnology is the subject of a major conference taking place today.
Algal biotechnology is becoming the subject of great interest, not only as a source of bioenergy and biofuels, but for a number of other high-value products as well

Christopher Howe
The growing potential of algal biotechnology as a resource that could be used to tackle several major global challenges will be the focus of a national conference in Cambridge today (Monday, 2 September).
The one-day "Algae Symposium" will involve researchers from a wide range of disciplines, as well as representatives of biotechnology companies. It will showcase some of the latest research on algae-based biotechnologies, and address the issues that need to be surmounted if algae are to become an effective source of biofuels, green energy, and more.
Despite their reputation as unsightly pond slime, the potential of these simple, aquatic plants as the basis for numerous, possibly world-changing, biotechnologies, has long been recognised by scientists.
Algae are already grown for use in the chemical and 'nutraceutical' industries. The most publicized possible use of algae in the future, however, is as a prospective, sustainable alternative to fossil fuels. Many species of algae can produce high levels of oils, or can divert photosynthetic energy into hydrogen production, which could then be tapped as fuel.
Their productivity is high because they grow quickly, and they do not need to be cultivated on arable land or freshwater. Unlike first-generation biofuels, this means that as a fuel crop, the rearing of algae would not compete with food production.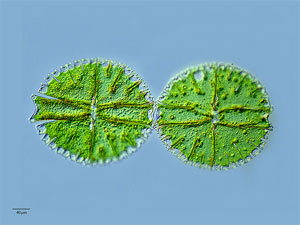 Beyond this, however, algae could have numerous other future uses. For example, algae could be used for "bioremediation", recovering nutrients from waste streams.
Other research has examined the possibility of developing bio-photovoltaic devices, which harness electrons produced during photosynthesis from the outer surface of algal cells, to produce electrical energy. The high protein content of algae means that they can also be grown as a food source, both for humans and animals.
For that potential to become reality, however, a number of problems and issues will need to be addressed to ensure that algae can be cultivated on an economically and environmentally sustainable basis.
Processes and infrastructure need to be developed to grow algae on a large scale, and these need to be made cost-effective. More research also needs to be undertaken to understand how these organisms can be harvested to best effect.
The University of Cambridge is home to the Algal Biotechnology Consortium, involving a large group of scientists from across different disciplines, who study possible future algal biotechnology and bioenergy solutions, and collaborate with partners in industry to test new ideas.
The conference will bring together some of the Consortium's latest research with that of experts around the UK and overseas. It will address topics such as how algae can be grown most efficiently for commercial use, how current cultivation processes might be scaled up to function at an industrial level, and the genetic manipulation of algae for future biotechnologies.
Professor Christopher Howe, from the Department of Biochemistry at the University of Cambridge, and a member of the Algal Biotechnology Consortium, said: "This event reflects the extent to which algal biotechnology is becoming the subject of great commercial and academic interest, not only as a source of bioenergy and biofuels, but for a number of other high-value products as well."
The Cambridge Algae Symposium 2013 is being organised by the Departments of Biochemistry and Plant Sciences in collaboration with EnAlgae, a strategic initiative of the INTERREG IVB North West Europe programme, aiming to develop sustainable technologies for algal biomass production. The Symposium will be held at the Sainsbury Laboratory, University of Cambridge.
More information can be found at: http://www.bioenergy.cam.ac.uk/events/abc-symposium-2013
---
This work is licensed under a Creative Commons Licence. If you use this content on your site please link back to this page.
---