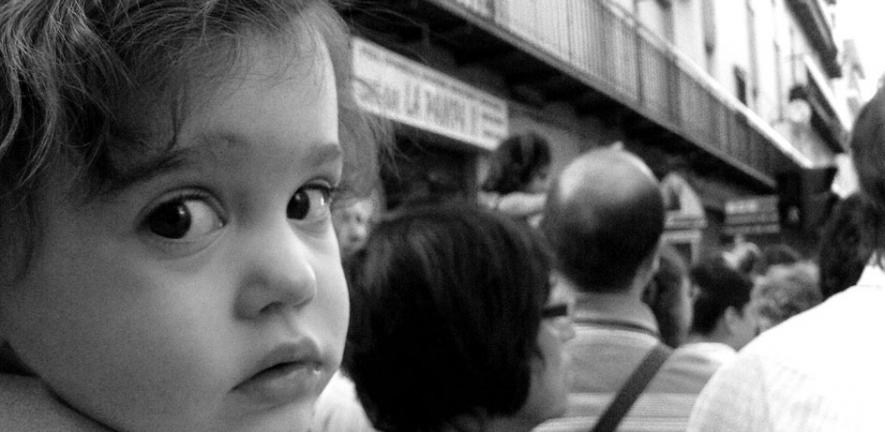 New research shows that it's not just having conversations with children that matter, it's the quality of the content.
Temper tantrums, aggression and defiance can be "horribly normal" behaviours for the "terrible twos", but problems that persist to school age are more worrying.
According to the National Institute for Health and Clinical Excellence, the number of children with a diagnosed disruptive behaviour disorder is on the increase. Temper tantrums, aggression and defiance can be "horribly normal" behaviours for the "terrible twos", but problems that persist to school age are more worrying. Children with early-onset problems are especially likely to show a persistent prognosis through life, and so understanding the early origins of disruptive behaviour is important for developing intervention programmes.
A long-term series of studies at the Centre for Family Research aims to shed light on the nature and origins of early and persistent problem behaviours. The 'Toddlers Up!' study, funded by the Economic and Social Research Council (ESRC), is tracking the social development of 140 children from two- to-six years of age. Dr Claire Hughes and her colleagues Dr Rosie Ensor and Dr Anji Wilson are interested in how children's cognitive skills and social relationships interact in predicting individual differences in children's behaviour.
Connected conversations
One key finding to emerge from the study is that it is the two-year-olds with poor social understanding (or 'Theory of Mind') who are at risk of displaying problem behaviours at four years and beyond, even when initial problem behaviours and known risk factors, such as exposure to harsh parenting, are taken into account. On the other hand, a well-developed social understanding may help children to be resilient in the face of harsh parenting (commonly associated with raised levels of problem behaviour).
The study also reveals the importance of mother–child conversations. Psychologists have recognised that talking about thoughts and feelings helps children's social understanding. The Toddlers Up! study has shown that this effect is strongest for 'connected' conversations that build on what a child is saying or doing. This finding highlights the potential benefits of parents' efforts to build and sustain conversations with their children – by listening as well as by talking.
Mothers' success in promoting good behaviour also depends on their emotional availability and well-being. Recent findings from the Toddlers Up! study show that effects of maternal education/well-being on children's behaviour are carried by knock-on effects on children's abilities to monitor and control their own actions (i.e. their executive functions). That is, rather than 'naughtiness', some problem behaviours may reflect deficits in children's abilities to anticipate or respond flexibly to challenging situations.
The good, the bad and the socially busy
A new study aim is to consider children's overall social profiles rather than problem behaviours in isolation. "Socially busy" children who are boisterous but also show redeeming behaviours (such as concern for others) can be quite successful with peers. Thanks to a recently awarded British Academy Postdoctoral Fellowship,
Dr Ensor will be able to study these ideas further, for example by exploring whether children's popularity (or rejection) at school reflects their social profiles. It's hoped that this approach might prove useful for evaluating intervention programmes for children at risk of school exclusion.
The transition to school
Starting school is, for many children, their first major life-event. One of the positive messages to come out of this study is that parents can prepare their children for the demands of school life both by helping them to develop self-regulatory skills and by having connected conversations. And, by understanding the early origins of disruptive behaviour, studies such as these should reveal the strategies that might work best to help young children and their families move beyond the 'terrible twos'.
For more information, please contact Dr Claire Hughes (ch288@cam.ac.uk) or Dr Rosie Ensor (rad35@cam.ac.uk) at the Centre for Family Research in the Faculty of Social and Political Sciences.
---
This work is licensed under a Creative Commons Licence. If you use this content on your site please link back to this page.
---