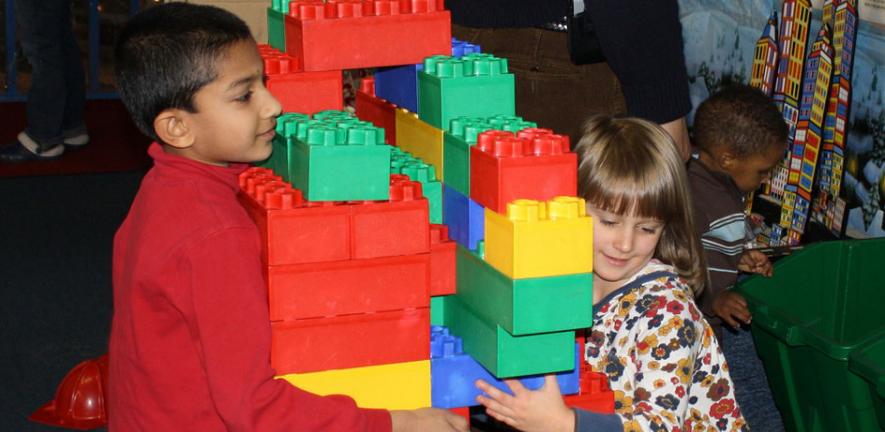 What does it mean to be a member of a family that is affected by a genetic disease? What is it like for a woman at risk of being a carrier of a faulty gene? These are some of the questions that concern Helen Statham, Deputy Director of the Centre for Family Research (CFR) within the Faculty of Social and Political Sciences.
Studies such as these complement projects that yield advances in our genetic understanding of disability and disease.
Considering the social aspects of genetic testing and its meaning for families has been one of the enduring interests of the CFR for nearly 20 years. For Helen Statham and her colleagues, Professor Martin Richards and Maggie Ponder, a Wellcome Trust funded project has provided a unique opportunity to study the psychosocial effects for families of being part of a genetic research study.
The study has run in parallel with the Genetics of Learning Disability (GOLD) study – a joint project between the Department of Medical Genetics and The Wellcome Trust Sanger Institute, and headed-up by Dr Lucy Raymond. The aim of the GOLD study has been to search for new mutations on the X chromosome that result in significant learning disabilities in boys. 'We worked alongside the GOLD study, talking to families about why they had taken part in the research, what their expectations were and, at the end of the project, how they felt either having got a genetic diagnosis or not.'
Of about 400 families taking part in the GOLD study, the CFR team interviewed 120 members of 37 family groups. Five of the 37 families have received a confirmed genetic diagnosis. 'For these families,' says Helen Statham, 'their greatest concern was for their daughters, who would now be able to have carrier testing and make reproductive choices, even though these might be difficult. The other families were very disappointed not to have a confirmed diagnosis, particularly those families whose children were not as severely affected and therefore not as fully supported by statutory services, and yet whose day-to-day existence was still a challenge.'
Studies such as these complement projects that yield advances in our genetic understanding of disability and disease. 'As a funder, the Wellcome Trust is innovative,' says Helen Statham, 'because they provide opportunities to social scientists to undertake empirical research in areas that are ethically challenging.'
---
<div> <p>The Wellcome Trust is well known as the leading funder of biomedical research in the UK, spending many millions on major research projects that have tangible impacts on health and disease.</p> <p>This ethos is abundantly evident in the £9 million support given to the Wellcome Trust Case Control Consortium, a collaboration of leading human geneticists across the UK, to analyse thousands of DNA samples and identify genetic predispositions to common diseases. The Trust also embraces studies on how biomedical research affects people and society; the funding of a research project being undertaken in the University of Cambridge's Centre for Family Research is an example of this rounded view.</p> <p>The Wellcome Trust is the UK's largest source of funds for biomedical research and the second largest medical research charity in the world. Spending around £500 million each year in the UK and internationally, the mission of the Trust is to support the brightest scientists with the best ideas, and to 'respond flexibly to medical needs and scientific opportunities'. Through support of a broad portfolio of biomedical research from immunology and infectious diseases to physiological sciences, the Trust aims to make a difference by advancing understanding of the processes that underpin health and disease. And, as the leading funder of translation research in the UK, the Trust is also committed to translating research innovations into health benefits. Technology Transfer at the Trust can help bridge the gap between fundamental research and commercial application by funding research that is sometimes deemed 'too early' or 'too high-risk' to be pursued by the corporate healthcare or investment sectors.</p> <p>Perhaps less well known are the Trust's funding streams across medical humanities and public engagement. Through these, the importance is recognised of engaging with society to foster an informed climate within which biomedical research can flourish. This understanding can inform many things, from the ethical conduct of research, to the development of public policy and regulatory environments, to the enlightened debate about biomedical science, its achievements, applications and implications.</p> </div>
---
This work is licensed under a Creative Commons Licence. If you use this content on your site please link back to this page.
---