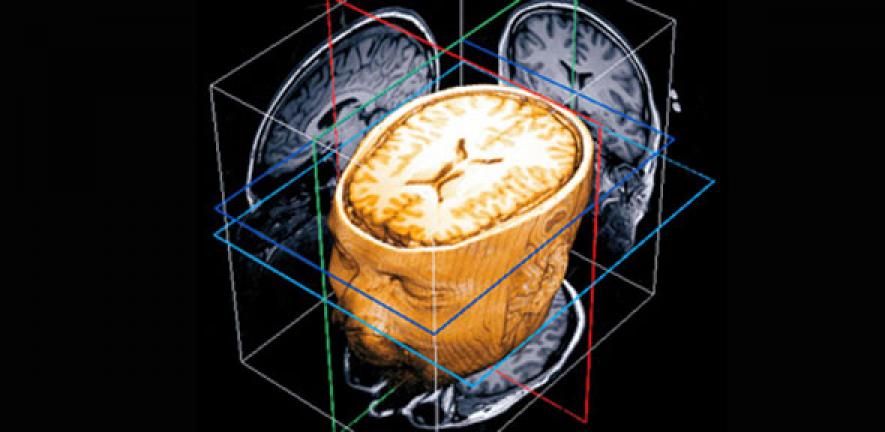 Over a million people in Europe who suffer traumatic brain injuries every year could benefit from a study led by world-renowned Cambridge and Belgian neuroscience centres.
This grant will enable collaboration on a huge scale to gather enough evidence to make a real difference to victims of TBI and their families.

Andrew Maas
Professor David Menon of the University of Cambridge and Addenbrooke's Hospital, and Professor Andrew Maas of the University Hospital Antwerp will be in charge of a Europe-wide investigation into the causes of and treatments for traumatic brain injury (TBI).
TBI comes with a huge personal and social cost, resulting in more deaths in young adults than any other cause, and for those who survive, the lifelong consequences can often be devastating. It is a growing problem in low-and middle-income countries - in India one person dies every 10 minutes due to TBI, and this will treble by 2020.
Detailed data from over 5000 patients recruited from across Europe, including from Addenbrooke's, will be analysed during the project. This will provide a unique overview of the scale of the problem of TBI in Europe, examine differences in treatment and pinpoint best practices in how TBI is identified and treated.
New diagnostic approaches will be used, including advanced techniques such as magnetic resonance imaging (MRI) and genetic analysis, to better understand the disease. Addenbrooke's will be utilising its state-of-art research MRI scanners, sited next to the Neurosciences Critical Care Unit, to facilitate safe imaging of patients at early stages after TBI.
More than 60 hospitals and 38 scientific institutes, including six from outside Europe, will participate in the £25 million initiative over the next six and a half years.
Professor Menon said: "We are delighted to receive this grant from the European Union so we can tackle the silent epidemic of TBI by identifying the best ways of treating people with this debilitating disease."
"Despite many advances in care, we need to achieve further improvements in clinical outcomes for patients with traumatic brain injury. Different approaches to treatment are used across Europe and many gaps still exist in our understanding of TBI.  Exploring variations in clinical pathways and management of individual patients will allow us to identify best practice overall, and enable us to match patients to treatments."
Professor Maas, chair of neurosurgery at University Hospital Antwerp, said: "We can do a lot, but not enough, so this grant will enable collaboration on a huge scale to gather enough evidence to make a real difference to victims of TBI and their families."
James Piercy, who was treated at Addenbrooke's for TBI following a car crash, said: "This is great news. Brain injury is a massive problem and the effects are hugely varied. Any research that can help us understand more about outcomes and develop new treatments has to be welcomed. The team at Addenbrooke's are amazing and I am very grateful for the doctors and nurses there that looked after me."
The official launch of the study takes place in Antwerp on 11 and 12 October and will be attended by 80 top experts from Europe, China, America and Australia. The study forms one pillar of an ongoing global International Traumatic Brain Injury Research initiative, which is also being supported by research funding in the USA, Canada, and other countries.
---
This work is licensed under a Creative Commons Licence. If you use this content on your site please link back to this page.
---