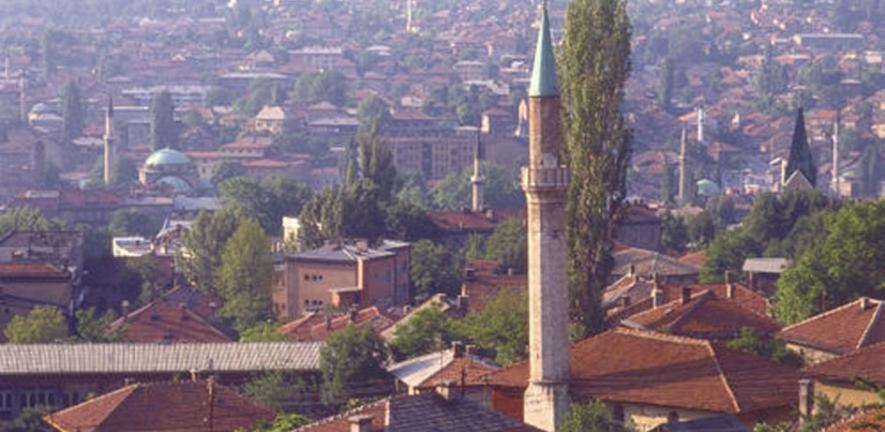 Islamic Studies specialists from the Universities of Cambridge and Sarajevo are to exchange perspectives on religion and politics in a country which has experienced both renewal and reintegration following ethnic conflict in the 1990s.
We are used to having these discussions in Islamic Studies Centres within certain universities, but we know far less about the perspectives of scholars on the fringes of Europe, in Africa, or in parts of the Middle East.

Yasir Suleiman
The first in a planned series of academic conferences designed to draw together the perspectives of Islamic Studies researchers in Cambridge and those of academics around the world will take place in Bosnia-Herzegovina next week.
"Cambridge In Sarajevo" has been jointly organised by the University of Cambridge's Centre of Islamic Studies and the University of Sarajevo, and will cover topics as diverse as EU policy in the Arab world, Arabic education in Israeli Jewish schools, and the cultural messages in the novels of Saddam Hussein.
The two-day programme of keynote presentations and panel-based discussions is the first instalment in what it is hoped will be a series of exchanges with different Islamic Studies centres around the world. A similar event is already planned for Morocco in 2012, and others will follow.
The aim is to extend the exchange of information about key issues from within scholarship on Islam and Muslim communities – such as the self-definition of Muslim minorities – beyond the circle of (principally western European and American) universities where they are typically debated.
Professor Yasir Suleiman, Director of the Prince Alwaleed Centre of Islamic Studies at the University of Cambridge, said: "The initiative is all about trying to understand what the world, and particularly the Muslim world, looks like from different places, in order to establish a more rounded and complete perspective on the main debates within the field of Islamic Studies."
"We are used to having these discussions in Islamic Studies Centres within certain universities, but we know far less about the perspectives of scholars on the fringes of Europe, in Africa, or in parts of the Middle East."
Sarajevo has been chosen as a centre for the first conference partly because contemporary debates within Muslim communities in Britain are likely to resonate with issues facing the Muslim community of Bosnia-Herzegovina, which was estimated in 2002 at just under 2 million (about 40% of the population). These include issues of identity and integration, the relationship between Shariah law and citizenship, and the place of religious consciousness in public life.
These questions, which engage both Muslims and non-Muslims in Bosnia-Herzegovina, have been covered in a UK context in the "Contextualising Islam in Britain" study, which first ran in 2009 and has recently entered its second phase. The project, led by the University of Cambridge, has covered the question of how Islam functions in modern Britain and can contribute to wider society, touching on subjects like ethics, gender, piety and human rights.
More broadly, however, "Cambridge in Sarajevo" will give scholars working in the field an opportunity to share some of their latest research. Papers will be presented on the so-called "Arab Spring"; on how language in conflicts involving Muslims – and including the Balkan conflicts of the 1990s – has been used by the media intentionally or otherwise to convey certain nationalist meanings; on the role of a militarily-orientated programme of Arabic education for Israeli Jewish students that developed in the 1950s; on the role of Arabic culture in medieval Jewish thought; and on the EU's policy towards the Arab world and its apparent lack of coherence.
Another presentation will show how the novels of Saddam Hussein – who wrote four works of fiction and an autobiography while President of Iraq - presented an unattainable utopian vision of Iraq and, in doing so may have helped to nurture racism and sectarianism during his rule. There will also be an analysis of the intriguing group of "money collectors" who operated in Syria during the 1980s and 90s, running a series of investment initiatives similar to western "pyramid schemes" which helped to fund new industrial projects, but were then disowned by the state when they collapsed in 1994.
Full details of the programme, along with information about a wide range of other scholarly activities which are being led by the Centre of Islamic Studies, can be found at: http://www.cis.cam.ac.uk/
---
This work is licensed under a Creative Commons Licence. If you use this content on your site please link back to this page.
---