Please visit our public events page for information on Festivals and other events organised by the Public Engagement team.
The Public Engagement team has been awarded funding to undertake programmes to enhance and embed public engagement activity within the University.
Funder: Research Councils UK
Awarded: August 2015
A two-year grant to embed high quality public engagement with research at an institutional level. The University of Cambridge is one of ten Russell Group Universities to receive funding as part of the Catalyst Seed Fund, to develop a strategic approach to public engagement with research (PER) and embed a culture which values and supports excellence in engagement.
Our current methodology has focused on the dimensions of 'people' and 'recognition' first highlighted in an EDGE tool analysis of our public engagement provision in 2015. Strategic interventions introduced as part of our CSF include:
Introduction of a formal governance structure for PER in the form of the Public Engagement Advisory Group. This group is led by our Pro-Vice Chancellor for Research and comprises senior champions from each of our six academic schools
Development of targeted public engagement strategies for each of our six academic schools, in collaboration with Wellcome Trust ISSF and consultation with senior staff and the researchers
Recognition of excellence in PER through a new set of awards, presented by our Vice-Chancellor
Support for innovative PER projects through a public engagement grant scheme
Targeted training of researchers in evaluating and evidencing their PER activity
Sharing of PER opportunities and best practice through a University-wide network and monthly bulletin
Read our Annual Report, summarising our progress to date.
 
Funder: Wellcome Trust 
Awarded: October 2016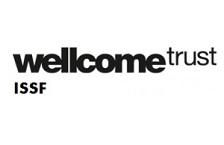 The Wellcome Trust Institutional Strategic Support Fund (ISSF3) was awarded to the University to support talented researchers at all stages of their careers and create the environments they need for world-leading research. Part of this work involves fostering a culture that values, recognises and better supports public engagement. The objectives set out in the Concordat for Engaging the Public with Research will guide and underpin outputs of this stream of work to include:
Working with the Public Engagement Advisory Group to develop targeted public engagement strategies for each of our six academic schools, in consultation with researchers and collaboration with the RCUK Catalyst Seed Fund project
Introduction of a formalised network for public engagement across the University, in consultation with support staff and researchers
Support for innovative projects through a public engagement grant scheme
Hosting training workshops to support researchers with different aspects of public engagement
Launching a series of PE case studies to capture researchers' approaches to excellence in public engagement
Providing bespoke advice for research-inclusive funding streams and public engagement grant applications


For more information about either of these projects, contact: publicengagement@admin.cam.ac.uk