Releasing the imagination
The University of Cambridge Primary School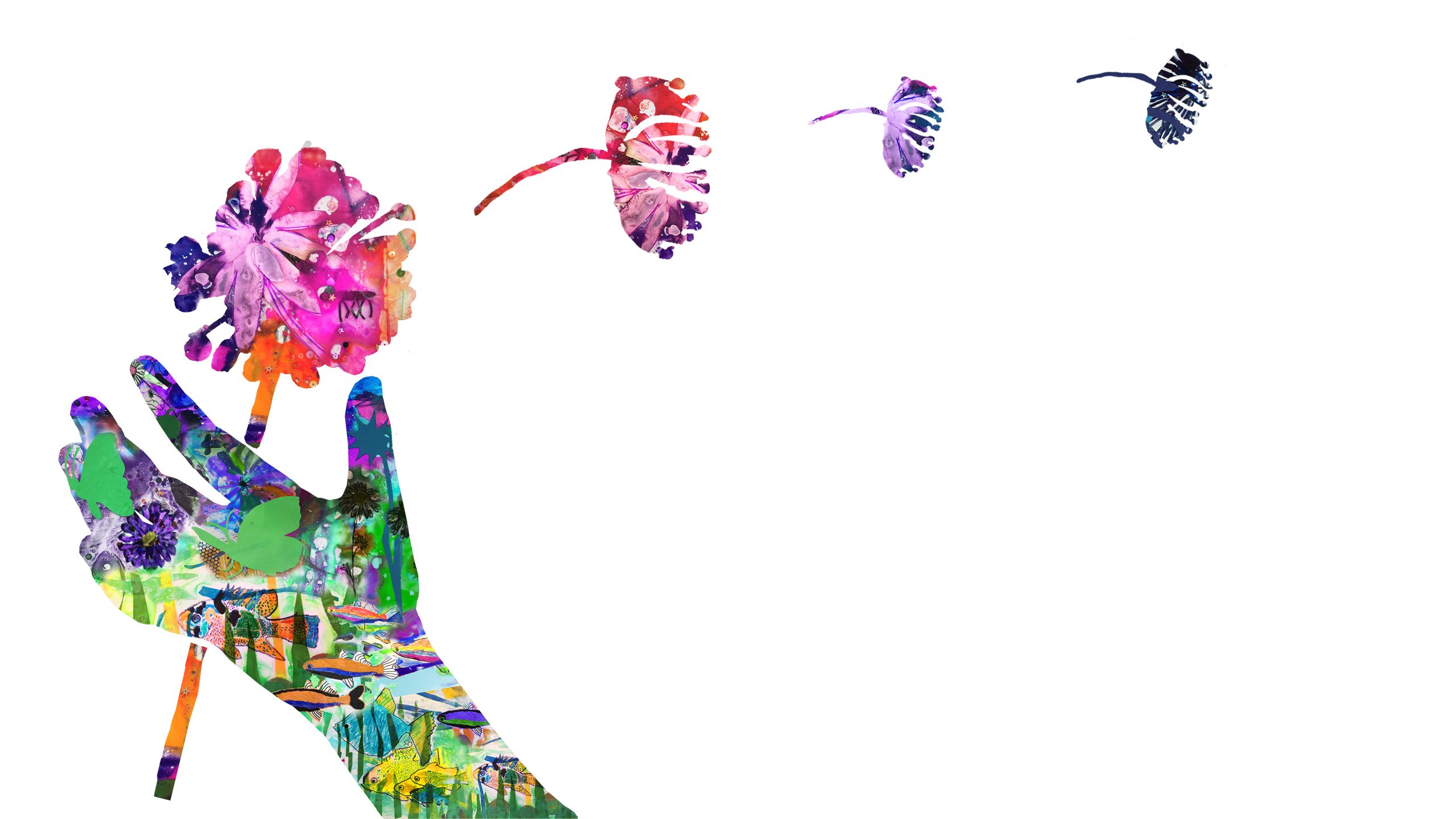 More than just an outstanding Ofsted rating sets the University of Cambridge Primary School apart: it places research at its heart, informing education practice and furthering research at Cambridge's Faculty of Education and elsewhere.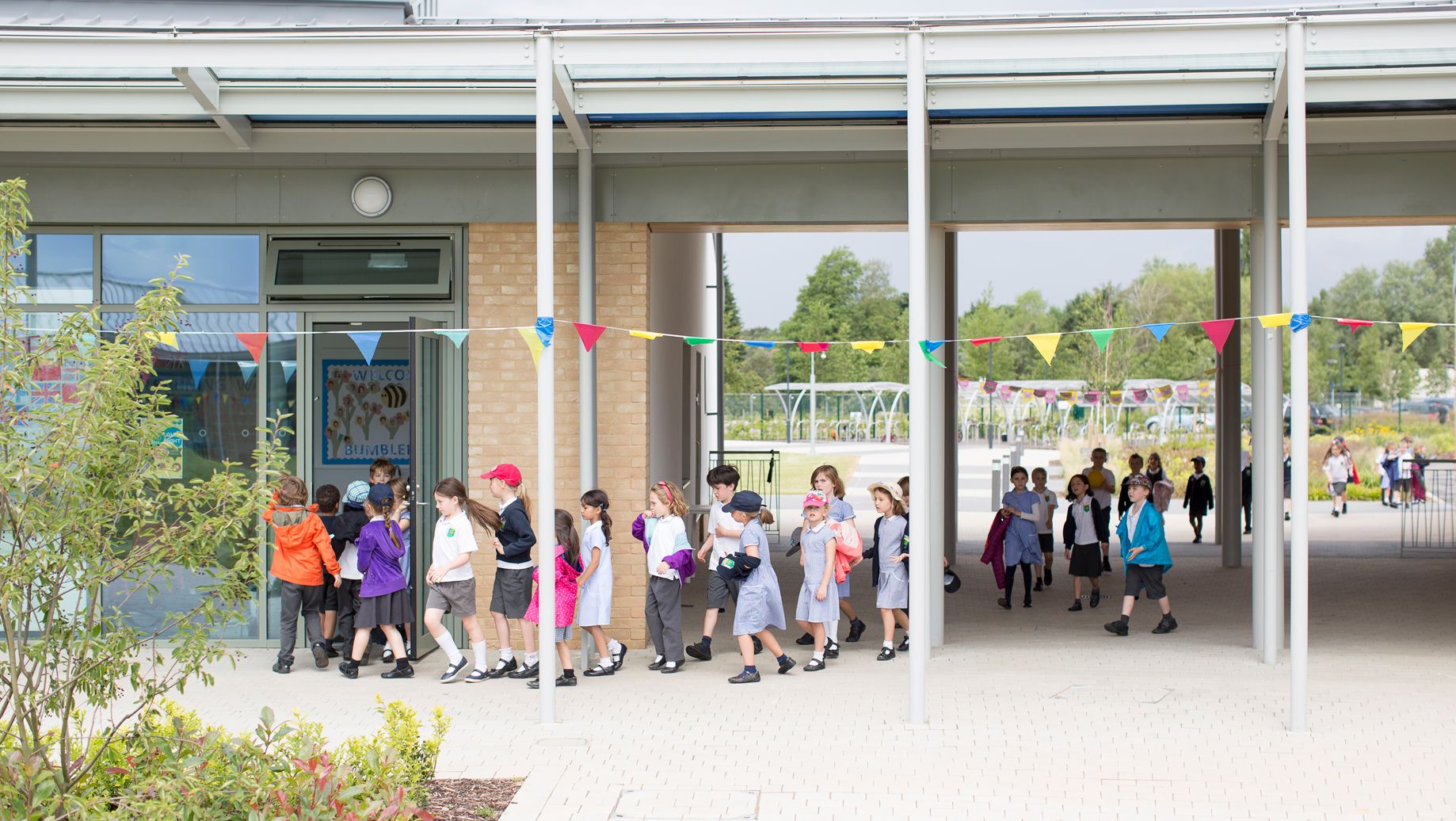 "The world is watching this school."
Visitors walking through one of the 'learning streets' that run through the core of the University of Cambridge Primary School (UCPS) soon notice something unusual. It's not the fact that they end up back where they started – the school's Polo-mint-shaped structure is just one of its radical features – but the startling lack of doors: classrooms open up invitingly on each side of the street, with snatches of lessons, storytelling or music audible within.
The open-plan design both facilitates and symbolises the school's role as the first, and still only, University Training School at primary level in the UK (the only secondary UTS is in Birmingham). Sponsored by the University of Cambridge, its role is to provide brilliant and inclusive primary education for its local community, and also to work alongside the University's Faculty of Education and others to be research informed and research generating.
Children are learning here – and indeed the school has just been judged outstanding in a glowing first Ofsted inspection – but so too are teachers, researchers and visitors coming from as far afield as Australia, India and China to observe the innovative practice on display.
Now receiving its fourth intake of children, UCPS was pioneering from the start. Built to serve the emerging settlement of Eddington developed by the University in North West Cambridge, the school was able similarly to build its values and curriculum from the ground up.
An educational 'dream team' of world experts in a variety of specialisms, based at Cambridge's Faculty of Education, provided input: among them, Professor Robin Alexander, Director of the ground-breaking Cambridge Primary Review; Dr Kathy Burke, an expert in the relationship of spaces to learning; creativities specialist Professor Pam Burnard; Emeritus Professor Neil Mercer, a leader in classroom language research; and play expert Dr David Whitebread.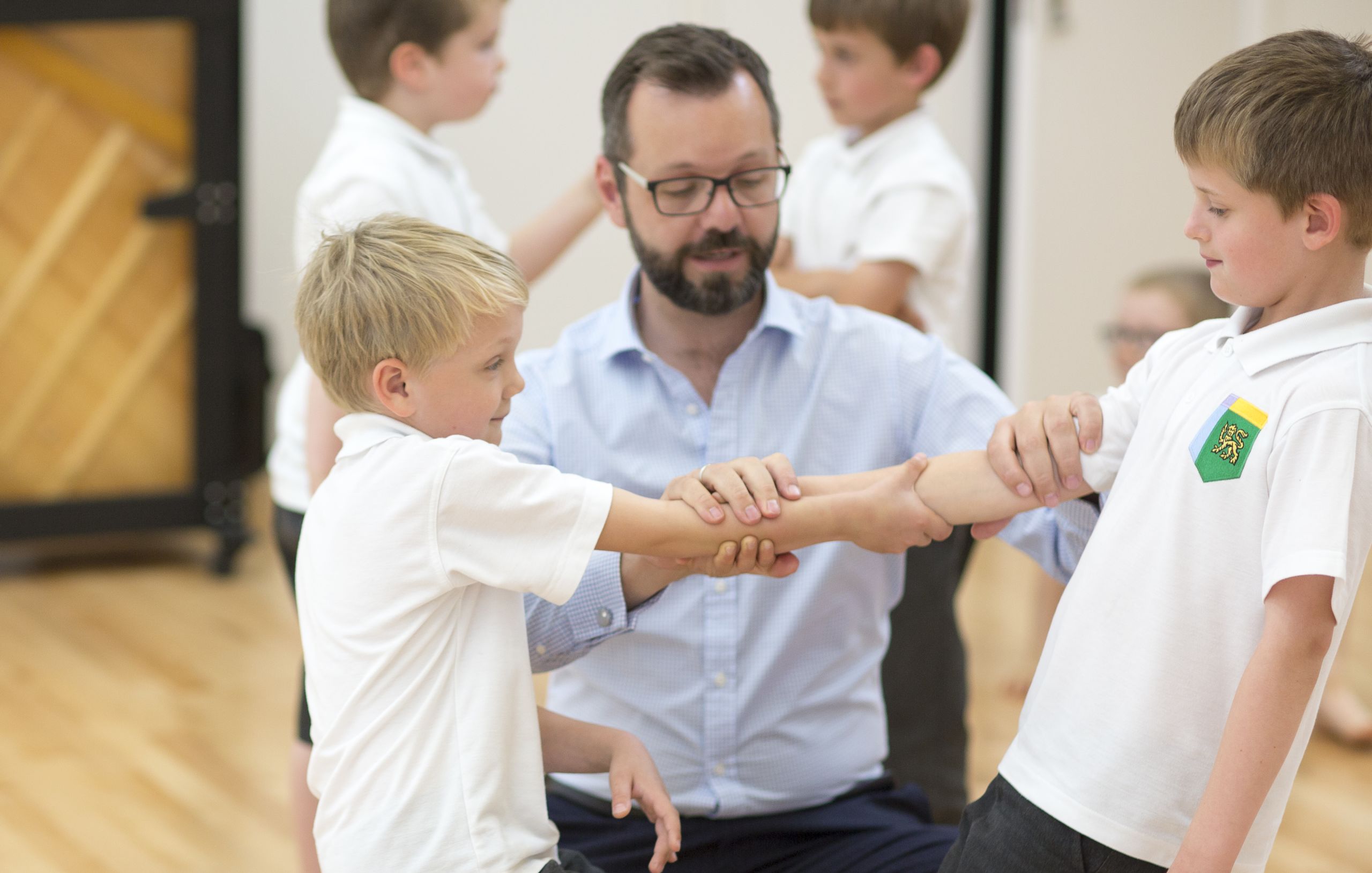 The striking circular design emerging from the fenland earth was the first sign of the school's research-based practice. The open central courtyard, nodding to the Cambridge college courts, offers children the safety of enclosure, while covered gaps in the ring of the building provide a vista through the school to the wider world beyond. Inside, meanwhile, break-out areas and cushioned spaces to climb into and curl up with a book reflect the love for soft surfaces and secret places expressed by children when adults – like Burke – take the time to ask them.
The UCPS curriculum, illustrated with a colourful circular diagram on the office wall of Headteacher Dr James Biddulph, reflects the same powerful research influence.
"Ours is a values-led curriculum," says Biddulph, grabbing a short break before driving the school minibus for a Year Four trip. "Lots of schools have values posters on their walls but sometimes they are not talked about and adults don't model the values. We have a curriculum that explicitly talks about values and gives examples of what it means to be compassionate active citizens, for example."
Drawing on a wide range of research (the curriculum design statement on the school website lists 65 separate references, including the Cambridge Primary Review), Biddulph and his team set out to devise an educational curriculum that was about far more than content alone.
"As well as asking 'what knowledge will be taught?', we asked 'what will be the outcomes for children beyond grades and exam results' and 'how will they be as humans'?" says Biddulph, who did his own PhD on creative learning at the Faculty.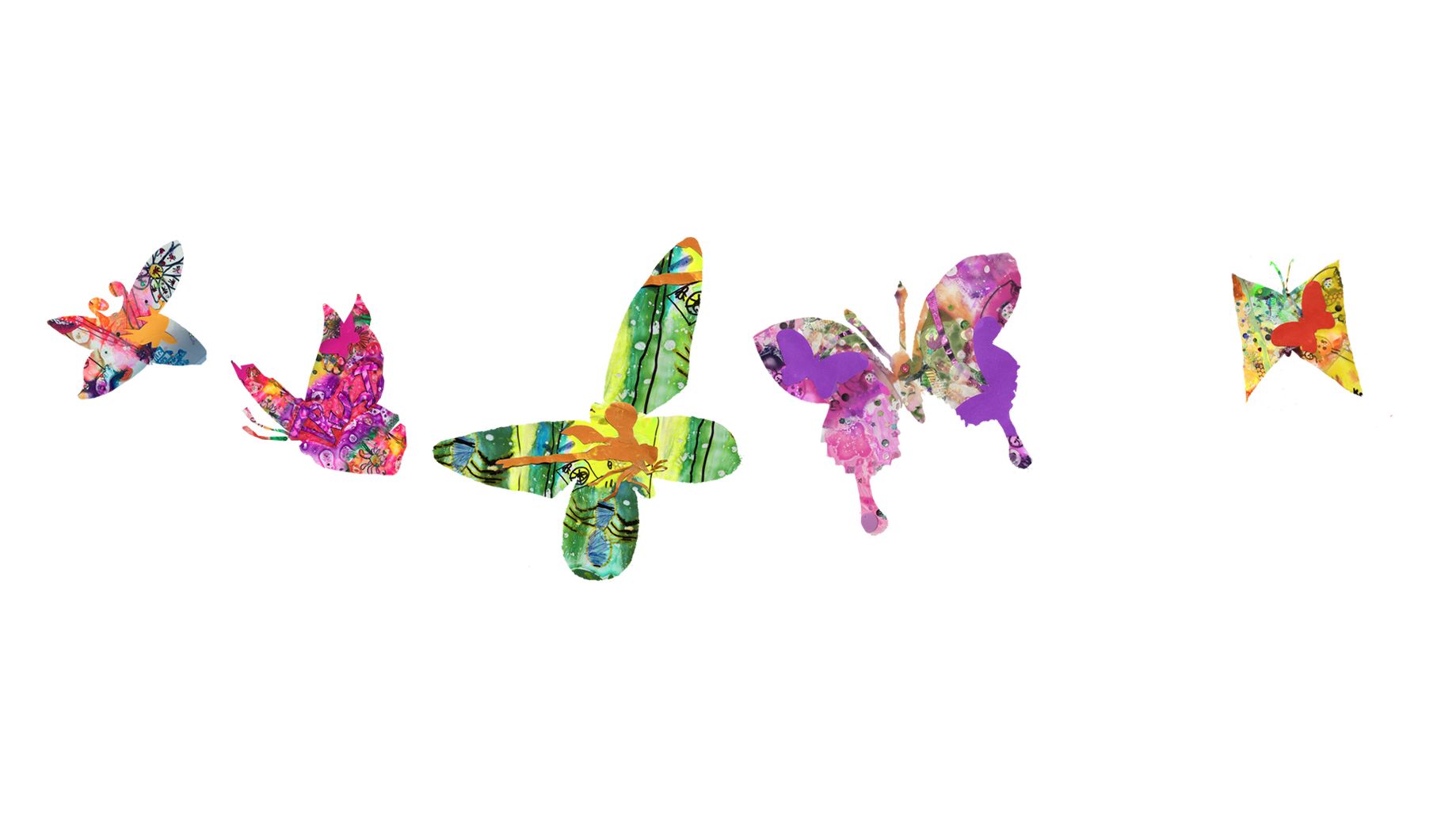 While UCPS, as a free school, does not have to adhere to the National Curriculum, pupils do have to sit the UK's national tests, known as SATs. However, SATs do not drive the school's vision, the Head adds. "We look longitudinally. For example, in relation to reading, we ask 'what do we want our young children to be like as readers at 30?', and then we reach backwards. We don't just say 'they leave us in Year Six': we say 'how do we inspire them to be readers, thinkers and writers?'"
"We want to be a new voice in the chorus."
Building from the work of the Faculty of Education, the school identified three 'golden threads'that bind together its curriculum: habits of mind (the resilience and problem-solving skills that help children learn); dialogue (exemplified in the new DIALLS project); and playful inquiry. The aim, looking forward again, is to "empower children to make sense of the complex world in which they live" and nurture "compassionate citizens who want to make a positive contribution to their local and global worlds."
With research as familiar a concept as playtime in UCPS, children are already contributing to the learning of others. In 2016 – only its second year in operation – the school welcomed Cambridge Architecture undergraduates, who designed play structures in conjunction with Year Three pupils ("The children gave very detailed feedback to the students: it was like Dragons' Den," notes Biddulph).
Students taking the BA in Education now visit UCPS as they study for a new research module devised by Professor Geoff Hayward, observing and talking to pupils as they examine how the school's values are lived out in reality. Connections are being built with local schools and, in January 2018, UCPS became a regional hub for the Chartered College of Teaching.
One of the most significant projects to date, led by Burnard, explored how the arts can contribute to transdisciplinary learning – turning STEM subjects (science,technology, engineering and maths) into STE(A)M. Six bronze sculptures – a child representing each of five continents and a baby penguin to symbolise Antarctica – were placed in different settings within the school. The installation acted as a stimulus for children to explore the importance of water in a changing world, making seamless connections between art and mathematics and music as they did so, and focusing on the world of the future as a place they could create rather than simply inherit.
"Children are not separating subjects – they're seeing the connection between them," says Burnard. "It's a transdisciplinary approach to teaching and learning which has a lot of global interest. This school is not reacting: it's proactive around the issues arising around 21st-century crises – of creativity, inclusivity, environment."
Such experiments, while cutting edge, might seem well out of reach for many schools lacking the privileged connections of UCPS, Biddulph acknowledges, though he points out that the pupil mix is wider than many might assume. "This is not the University's school for the children of academics, but a community school on the edge of Cambridge."
Dr James Biddulph discusses the Primary School's approach and life as a headteacher as part of the 'We are the University' podcast series.
Nevertheless, the Head is unapologetic in searching for a "new narrative in education" that challenges, for example, the model of schools such as the Michaela free school in Brent, North London, billed as the "strictest school in Britain" with a "no excuses" approach to discipline.
"There are lots of schools popping up like that. We want to be a new voice in the chorus. It might seem clichéd but surely the reason we're here, as educators, is to change the world."
Burnard agrees that the school has a unique position – with correspondingly significant power to influence. "There is a powerful trio of research, theory and practice – which in turn influences policymaking. They're not separate – they're inextricably interconnected and performed as a united unit, and that's something the government has been wanting to see. They come together in the living practices of releasing imagination in this school, where experts, practitioners and researchers from the Faculty of Education are not just in the distance as a shadow but coming and going daily."
A draft new vision statement for UCPS boldly says: "The University of Cambridge Primary School is committed to improving education for all primary children, everywhere."
"The world is watching us," says Burnard. "The world is watching this school." 
Words: Lucy Ward
Creative design: Fred Lewsey
Editing: Louise Walsh
Photography: University of Cambridge Primary School
Artwork: Linda Culverwell (ARTBASH) and Paula Hughes (Lead Arts Facilitator) using paintings by the University of Cambridge Primary School children
Read more about the University of Cambridge's research focused on children in Research Horizons magazine.