Out at Cambridge
A new report on LGBTQ+ experiences at the University is now published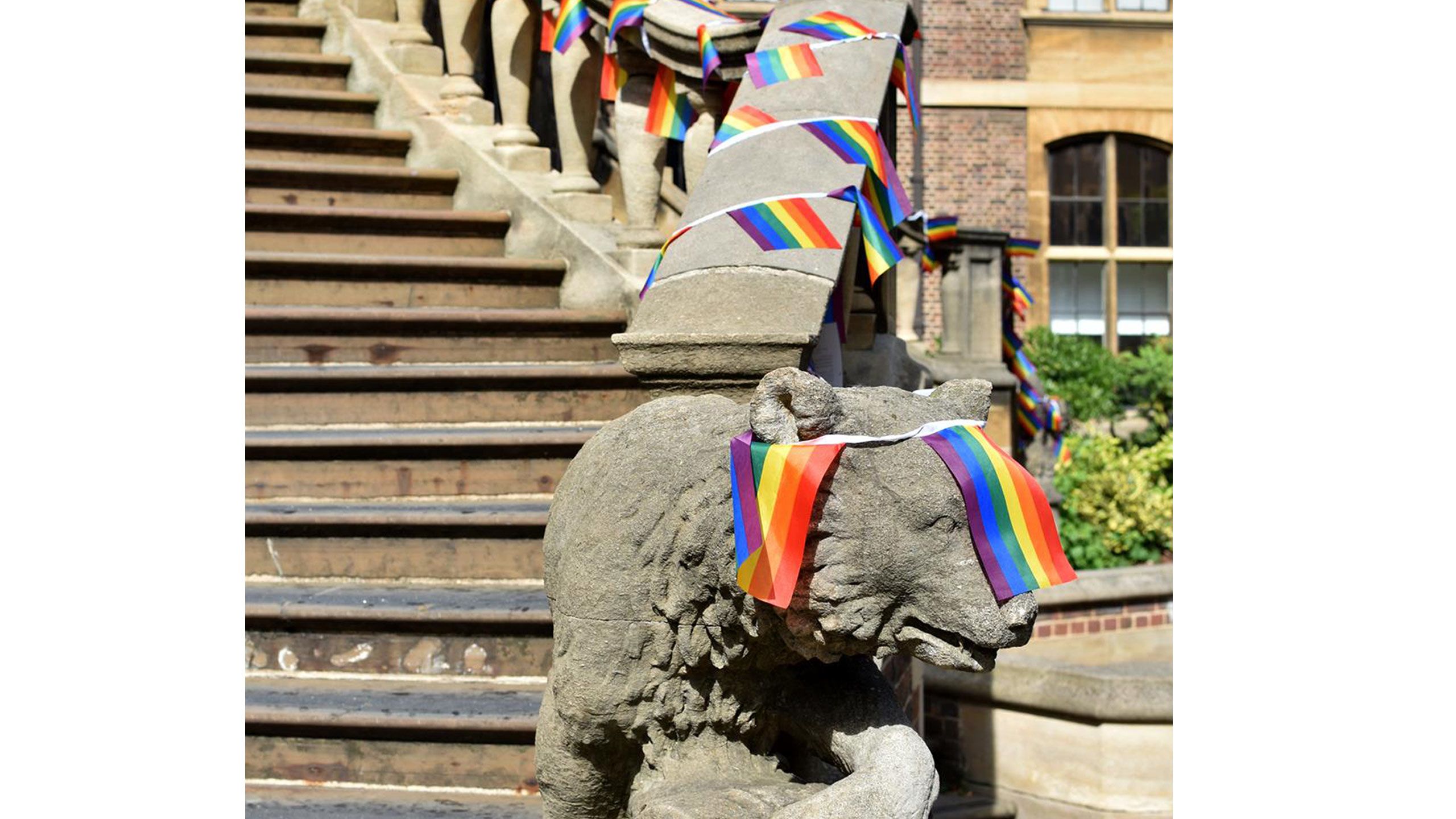 A study of the experiences and wellbeing of LGBTQ+ staff and students at the University of Cambridge has found that the majority of people living and working here feel "welcomed, supported, valued, safe and protected" – a marked contrast to how some LGBTQ+ alumni described their time at the University.
Researchers from the Department of Sociology, who conducted the study, say their findings confirm "significant progress" in the experiences of LGBTQ+ people at the institution, but caution that there are still individuals within the community who feel "displaced and isolated".
The findings have been brought together in a new report, 'Out at Cambridge', launched at the LGBTQ+ staff welcome event at St. Catharine's College. The report is one of the first outputs from Q+@cam: a programme that promotes research, outreach and network-building related to queer, trans and sexuality studies at the University of Cambridge.
"This research shows that, for many, Cambridge is one of the safest and most empowering communities they have ever experienced," said Prof Sarah Franklin, Head of Sociology and Director of the Q+@cam network, who designed and led the study.
"However, a small group of LGBTQ+ staff and students experiences Cambridge as unwelcoming and isolating. While much progress has been made, more still needs to be done for a portion of the community – and we found that small changes can make a big difference."
The study was initiated by Q+@cam in the wake of last year's Stonewall report, which showed that over 40% of LGBT students across UK universities hid or disguised their identities for fear of discrimination. "We wanted to understand better what Cambridge feels like from an LGBTQ+ perspective, and where improvements are needed," said Franklin.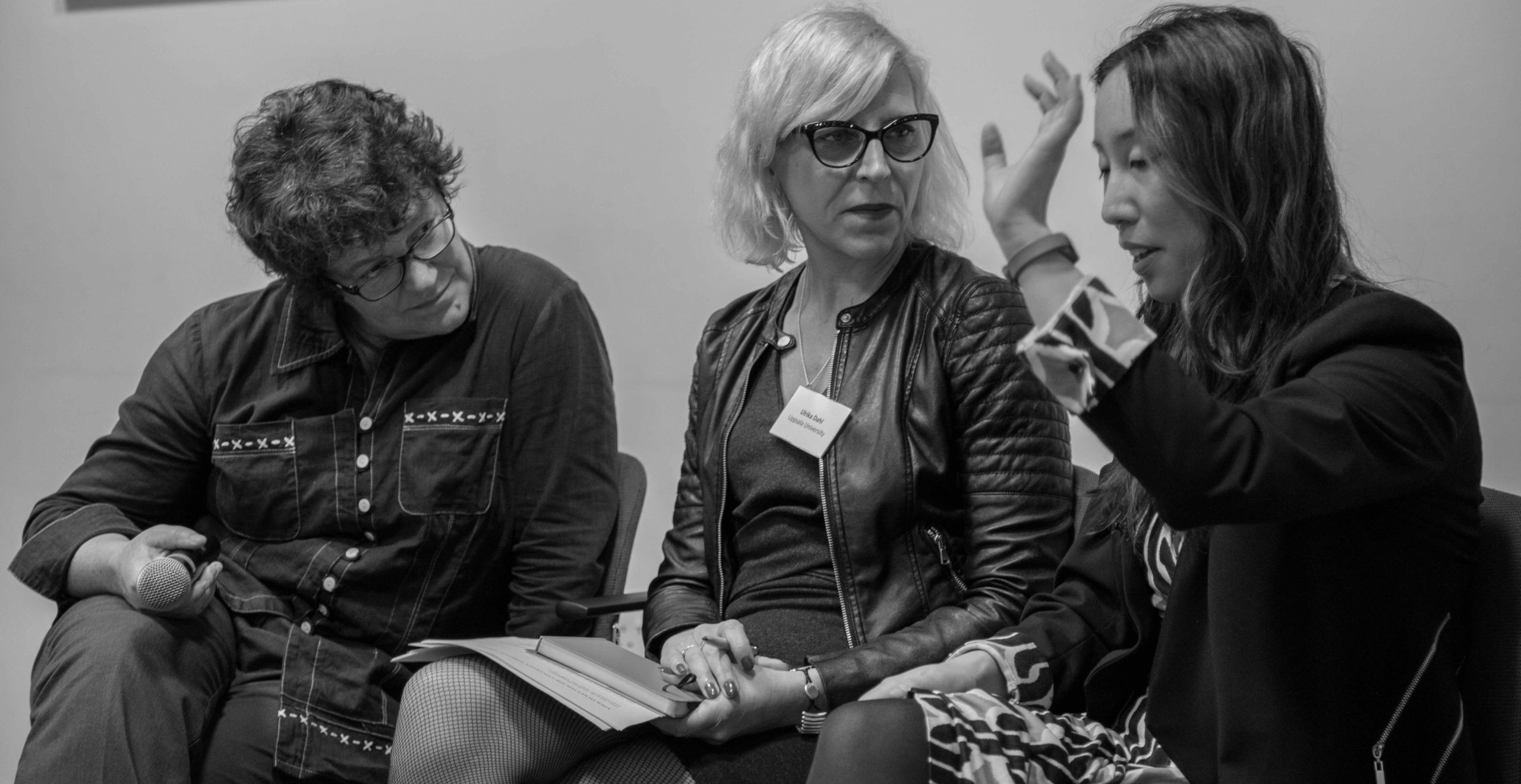 Researcher and PhD candidate Elisabeth Sandler conducted 55 qualitative interviews with members of the University community between February and April this year: 31 staff members and 24 students from 23 academic disciplines across all six Cambridge Schools.
All the study's participants considered it important to feel comfortable in disclosing their LGBTQ+ identities within the University – should they so wish – in ways they could control, and not having to "hide, lie or censor themselves".  
Most said they felt greater "comfort to disclose" if colleagues and fellow students were openly out, but especially people in positions of power e.g. heads of departments or colleges.
One former head of department said: "I very much believe in leading by example and disclosing myself is part of the example," and a staff member said having an "out-gay woman" as head of their department "makes a huge difference".
The report highlights "solidarity in numbers" as a major contributor to a sense of comfort. One undergraduate told Sandler how important it was to meet older LGBTQ+ people who are successful in their field: "It is like 'I could be like that, I could see myself doing that'."
An academic, now retired, described how having a lot of gay students on one of the courses they taught gave them the confidence to come out: "I knew the students would accept it."
Proactive messages of institutional support were welcomed, such as use of pronouns in email signatures. Students and staff members described the positive impact of seeing rainbow flags on university and college buildings. One student spoke of attending a college service in which the chaplain was vocal in welcoming LGBTQ+ people: "[It] really helped me to feel more comfortable to disclose myself."
Members of the University of Cambridge's Lesbian, Gay, Bisexual and Transgender (LGBT+) Staff Network at Pride 2018.
Members of the University of Cambridge's Lesbian, Gay, Bisexual and Transgender (LGBT+) Staff Network at Pride 2018.
Some felt it "inappropriate" to disclose their identity, as it is "irrelevant" to their scholarly work. Many working in the humanities and social sciences do so to explicitly address LGBTQ+ topics, whereas the report highlights some disciplines – mathematics and chemistry, for example – where LGBTQ+ perspectives are "almost entirely absent".  
One postgraduate was concerned that disclosing themselves might alter colleagues' perceptions: "The department is very competitive… I would not want them to see me as anything other than a professional person."
Others who are already out spoke of the "emotional labour" involved, including repeatedly outing themselves in different contexts, feeling obliged to explain terminology, or being seen as the "token queer". "I don't know whether I want to do the work of educating people," explained one student.
"There can be costs to acting as a diversity champion," said Elisabeth Sandler. "It can be tiring and detrimental to health as well as work. It is important for institutions such as Cambridge to continue to become more conscious of the work of driving culture change."       
The report points out that, for some trans, non-binary and gender-queer people, disclosure is not a choice – they are "pre-disclosed" by appearance and pronouns. One student said: "my queerness in Cambridge is about community… while my trans-ness definitely is a thing that is not easy to be in Cambridge, it is not easy to be anywhere."
The report also touches on experiences of former staff and alumni, which can paint a very different picture to most contemporary accounts. One retired academic said: "I am open about my relationship… that was unthinkable when I first came up here."
A theme that runs through the findings within 'Out at Cambridge' is the importance of small gestures, such as using examples in lectures of LGBTQ+ topics, adding pronouns to email signatures, and posting LGBTQ+ friendly announcements.
The report's authors conclude that, while it has every reason to celebrate its successes, Cambridge, like other institutions, has more to learn from aspects of its culture that "present the most intractable obstacles to greater inclusivity". "There is an irony that, especially in the pursuit of excellence, failure is a better teacher than success," they write.
The report, funded by the School of Humanities and Social Sciences and the law firm Travers Smith, suggests avenues for future research, including intersections with ethnicity – only 11 of the participants were from non-white backgrounds – and the "extra labour" of diversity work.    
Jan Gooding, Chair of Stonewall, has welcomed the new report, describing it as a "very important contribution to the quest to create an inclusive culture at Cambridge University."
"LGBT students and staff perform better at university when they can be themselves. We need people with a diversity of perspectives and experiences to drive forward innovation and new avenues of research in our universities," Gooding said.
"This is a significant study that offers valuable lessons for our community," said Prof Stephen Toope, the University's Vice-Chancellor. "It confirms that, although Cambridge has made progress in creating a more welcoming and supportive community for LGBTQ+ students and staff, there are still significant barriers to full participation for too many LGBTQ+ people in our community.
"There is much to learn from the report's recommendations, and from the highly successful Q+@cam programme that has contributed so much to our community."
For Sandler, a member of the LGBTQ+ Cambridge community herself, conducting the research was "at times very emotional". "Many participants expressed how important research like this is to them, to feel seen, and to witness the University showing interest and care in their experiences."
"I feel honoured to have been trusted with these stories, and with the task to make those voices heard."   
---
Top image: rainbow flag bunting outside the Sedgwick Museum of Earth Sciences. Credit: John Wilkes