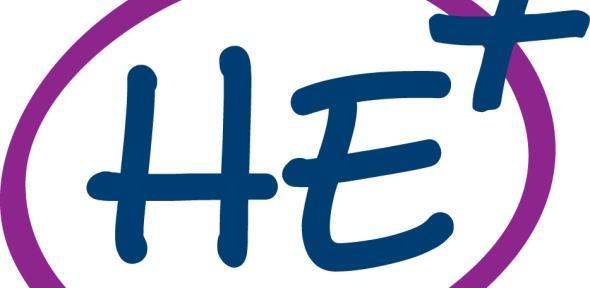 More students in more areas of the UK will be able to join an HE+ project this autumn as the University of Cambridge's scheme continues to develop.
HE+ is a fantastic opportunity for local schools and colleges to make a difference for our brightest students by working together and sharing our best ideas

Elaine Mulroy
HE+ is a UK-wide initiative, designed to encourage and prepare bright and enthusiastic students to compete for places at top universities, including the University of Cambridge.
A new HE+ consortium was launched in Wigan on 13 November. 150 Wigan and Warrington students attended the launch at Winstanley College, the consortium's lead institution. Atherton Free School, Deanery High School and Priestley Sixth Form College are the other consortium members. Over the next two years students from these schools and colleges will take part in extension classes, masterclasses and workshops hosted by Winstanley College and by Sidney Sussex College Cambridge.
Elaine Mulroy, HE+ Consortium Co-ordinator of Winstanley College said: "HE+ is a fantastic opportunity for local schools and colleges to make a difference for our brightest students by working together and sharing our best ideas."
Elaine added: "The practical help and inspiration we receive from Cambridge gives our students the skills and confidence they need to make the best application. It's very motivating for our students to feel that Cambridge is reaching out to work with and welcome them."
Winstanley student Saffron Lowsley, who is thinking of studying History at university, said: "I'm looking forward to the extension classes as a taster of what it might be like to study at university level. I'm also keen to find out more about what studying at university is really like so the chance to visit Sidney Sussex College is a big plus."
Manchester's HE+ Consortium, led by Loreto College, welcomed two new partners this year - Parrs Wood High School and Stretford Grammar School.  Around 100 students from Bolton Sixth Form College; Loreto Grammar School for Girls; Parrs Wood High School; St John Rigby Sixth Form College; Stretford Grammar School and William Hulme's Grammar School attended this year's launch event, held at Loreto College on 20 November. The Manchester consortium is supported by Murray Edwards College, Cambridge.
Other well-established consortia who have already welcomed a new cohort of students this autumn included Swansea, Stourbridge and Rotherham.
Paul Murphy MP, the Welsh Government's Oxbridge Ambassador, attended the Swansea HE+ launch event, held at Gower College in September.  In his speech at the beginning of the evening, Mr Murphy encouraged the students to aim high, to consider applying to top universities and to fulfil their potential. 
Gower College, Swansea's Oxbridge Coordinator, Felicity Padley, acts as the coordinator for the HE+ consortium in Swansea.  She said: "Staff in the consortium are looking forward to working with this year's intake of Year 12 students, and were really pleased by the enthusiasm shown by all concerned at our launch event. We're particularly grateful that Paul Murphy, Oxbridge Ambassador for Wales, and Jess Bond, HE+ Coordinator at Cambridge, gave their time to join us, and thank the University of Cambridge for allowing us to continue the HE+ project."
The Rotherham consortium's 2013 launch took place at Thomas Rotherham College. Around 80 students attended from Aston Comprehensive School, Maltby Academy, and Wickersley School & Sports College. They heard Steve Watts, Admissions Tutor for Homerton College, Cambridge, and Charlotte Isaacs from the University of Oxford speak about aiming high and ways to prepare for applying to top universities. 
Jess Bond, HE+ Coordinator for the University of Cambridge, said "We know that HE+ is helping academically-talented students gain the confidence and the top grades needed to become competitive applicants to selective universities.
"I am really pleased that HE+ is moving into new parts of the UK so that more students can have the chance to benefit from the project."
---
This work is licensed under a Creative Commons Licence. If you use this content on your site please link back to this page.
---