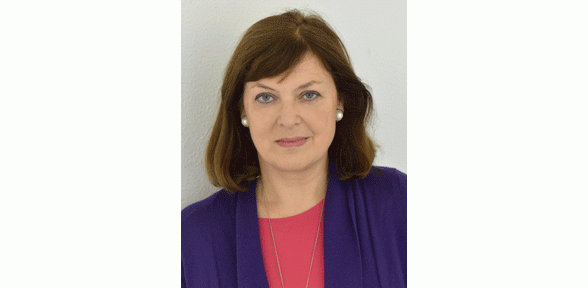 The Fellows of Peterhouse have elected Ms Bridget Kendall, currently BBC Diplomatic Correspondent, to be the next Master of Peterhouse. 
Bridget will bring to the College her exceptional skills in communication and knowledge of international affairs. She also provides an outstanding role model for students and young academics alike.

Adrian Dixon
Bridget Kendall joined the BBC in 1983 as a trainee for the BBC World Service and over her career has become one of the Corporation's most respected international correspondents, with 30 years of experience of reporting from the field. She served as BBC Moscow correspondent and BBC Washington correspondent.
Since 1998 she has held the senior role of BBC Diplomatic correspondent, reporting on and analysing major global crises and conflicts, and their impact on Britain and the world.
She will take up office in July 2016 and succeeds Professor Adrian Dixon, who has been Master since 2008.
Professor Dixon said: "This is a great day in the evolving history of Peterhouse. Bridget will bring to the College her exceptional skills in communication and knowledge of international affairs. She also provides an outstanding role model for students and young academics alike.
"Peterhouse has enjoyed great benefit by electing Masters from a wide range of backgrounds: these include the Church, the Armed Forces, the Diplomatic Services as well as Academia. A distinguished BBC correspondent brings yet a new dimension and I greatly look forward to working with Bridget during the summer handover."
As a former Moscow correspondent and fluent Russian speaker, she has a particular interest in Russia and its relations with the West.  She witnessed the collapse of the Soviet Union at first hand, as well as conflicts in Chechnya, Georgia, Tadjikistan, Kosovo, Iraq, Afghanistan, Libya, Syria and Ukraine.
She has conducted interviews with a range of international leaders, including British Prime Minister Margaret Thatcher, US President George H Bush, Hillary Clinton, King Abdullah of Jordan, President Yushchenko of Ukraine, United Nations Secretary General Ban Ki Moon, Soviet President Mikhail Gorbachev and President Dmitry Medvedev of Russia. She has also twice conducted long interviews with President Vladimir Putin, broadcast live from inside the Kremlin in 2001 and 2006.
Since 2008 she has been the principal host of The Forum, the BBC World Service flagship discussion programme which is also broadcast on Radio Four, and which brings together top global thinkers from a range of disciplines to highlight cutting edge research and explore new ideas. 
"I feel very privileged to have been chosen by the Fellows of Peterhouse to be their next Master," Bridget Kendall said. This is an exceptional College with a distinguished history and record of academic excellence. It represents all that is best about Cambridge University.
"On my visits to the College I have been struck by its friendly atmosphere and the way it has turned its reputation of being the University's oldest and smallest college to its advantage: balancing a respect for traditions with a readiness to adapt and innovate, and remaining small enough to foster an intimate environment, yet seek engagement with the wider world. I am thrilled to be joining the College and look forward to collaborating with everyone at Peterhouse on the challenges and opportunities ahead." 
She was the first woman to win the coveted James Cameron Award for distinguished journalism in 1992 in recognition of her reports on events in the former Soviet Union. Later that year, she won a Bronze Sony Radio Award for Reporter of the Year and received an MBE in the 1994 New Year's Honours list.
Bridget Kendall is on the Advisory Board of Wilton Park and a Visiting Professor at Lincoln University. She is a former Trustee of Asia House and was a Council member for the Royal United Services Institute.
She was educated at the Perse School for Girls, Cambridge (now The Stephen Perse Foundation). She read modern languages at Lady Margaret Hall, Oxford, spending two years in Russia on British Council Scholarships in 1977 and 1982. 
---

The text in this work is licensed under a Creative Commons Attribution 4.0 International License. For image use please see separate credits above.
---