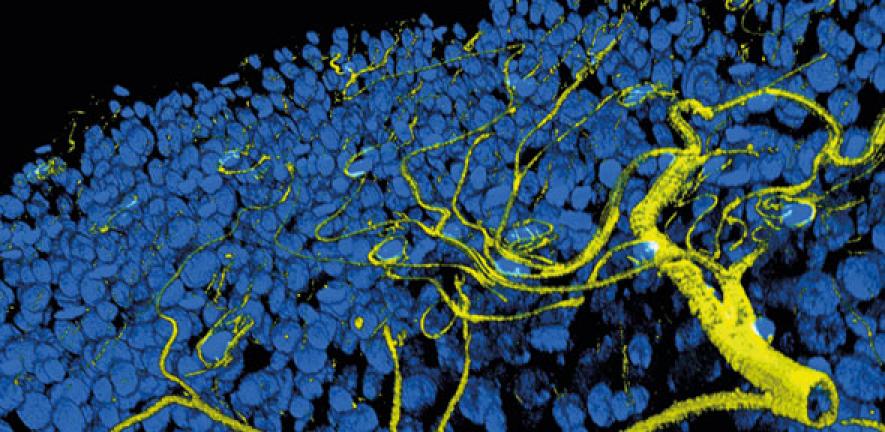 Do aliens exist? Can brain scans reveal our naughtiest thoughts? And what's the point of teenagers, anyhow? These are just some of the questions which will be tackled at the Cambridge Science Festival, which kicks off today. 
Hundreds of mostly free talks, exhibitions and hands-on events will take place around the city during the annual two-week festival, covering everything from astronomy to zoology. This year's theme is 'getting personal' – looking at health and disease, our place in the world and our impact on the environment in which we live.
Free events taking place tonight (13 March) include talks on the search for life outside our solar system, which infectious diseases are going to kill you, and what brain scans can reveal about the inner workings of our minds.
In his talk Exoplanets: on the hunt of universal life, Professor Didier Queloz from the Cavendish Laboratory will show how early results from planets outside the solar system are paving the way for atmospheric studies of habitable exoplanets with a similar composition to Earth. After much speculation and philosophical debate, the existence of life outside our solar system is close to becoming a testable scientific hypothesis.
Dr Colin Russell from the Department of Veterinary Medicine will discuss what scientists are doing to predict the emergence of new diseases and combat existing threats in his talk How to feel safe: which infectious diseases are going to kill you. And Professors Barbara Sahakian, John Pickard and Molly Crockett and Dr Julia Gottwald will discuss some of the ethical issues raised by our increasing ability to 'read' thoughts through the use of functional MRI (fMRI) in their talk Sex, lies and brain scans: can scans reveal what goes on in our minds?
This Saturday and Sunday, dozens of events for families will be taking place around the city. Highlights include Dr Peter Wothers creating lots of loud bangs as he looks at the science of explosions; James Grime discussing Alan Turing and the Enigma Machine; Chemistry in the Kitchen; and David Bainbridge's investigation of whether teenagers really are unproductive and worthless in his talk Zits, sex, drugs and rock 'n' roll.
The Cambridge Science Festival runs until 26 March, and is presented by the University and its partner institutions, local charities and businesses. To browse the full programme or to pre-book events, visit the Cambridge Science Festival website, or call 01223 766766. Follow the Festival on Twitter or Facebook.
---

The text in this work is licensed under a Creative Commons Attribution 4.0 International License. For image use please see separate credits above.
---