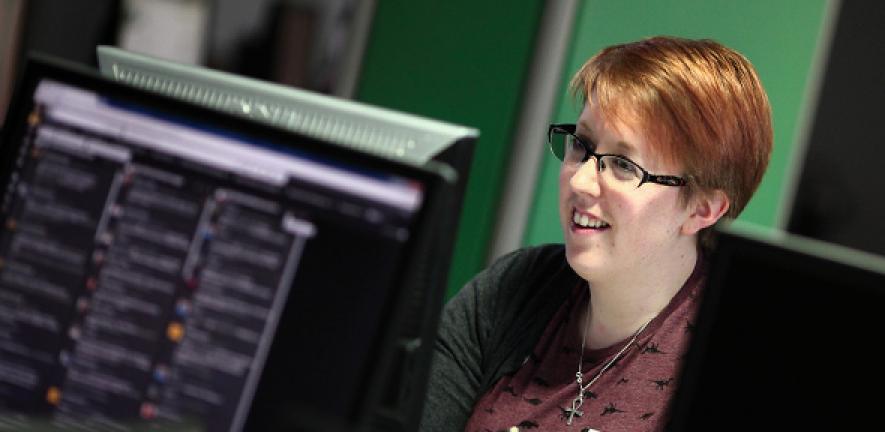 The University has retained an excellence award which demonstrates its commitment to improving the working conditions and career development of research staff.
The second set of UK universities to be externally evaluated for the HR Excellence in Research Award have retained the HR Excellence in Research Award from the European Commission.
This brings the total to 21 institutions in the UK to have undertaken and retained the Award at this four year stage.
The Award demonstrates a university's commitment to improving the working conditions and career development for research staff, which will in turn improve the quantity, quality and impact of research for the benefit of UK society and the economy.
Speaking from Brussels, Fabienne Gautier, Head of Unit, ERA Policy and Reform in DG Research and Innovation, European Commission said: "Creating an open and supportive environment for researchers is a critical contribution to achieving the European Research Area and ensuring our future prosperity and growth through research and innovation."
Dr Tariq Masood, Chair of the Departmental Postdoc Committee Chairs' Network, was a key member of the University's internal panel during the review. Dr Masood comments:
"Renewal of the excellence award shows continued University commitment towards growth and development of the researchers, who are the driving force behind outstanding research outputs produced by the University."
A total of 226 European organisations now hold the Award which also commits them to a programme of internal and external evaluation.
The external review requires institutions to highlight key achievements and progress they have made since they gained the Award four years ago and to outline the focus of their strategy, success measures and next steps for the next four years.
Vitae, which led the evaluation process, is an international programme led and managed by CRAC, a not-for-profit registered UK charity dedicated to active career learning and development.
---

The text in this work is licensed under a Creative Commons Attribution 4.0 International License. For image use please see separate credits above.
---