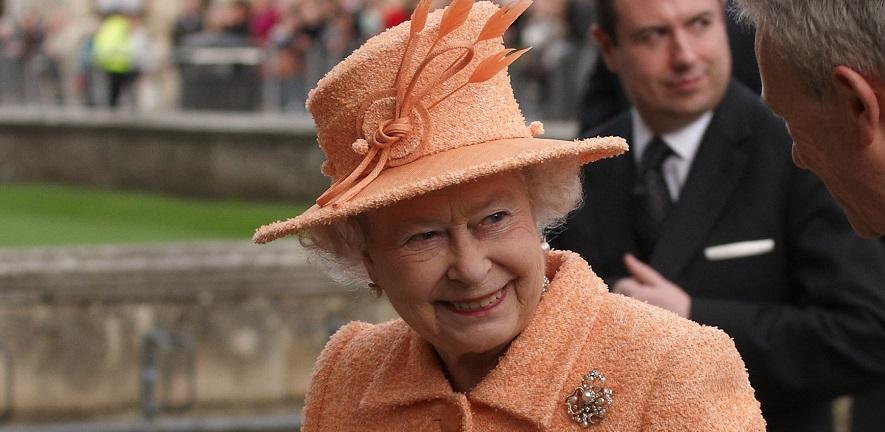 The achievements and contributions of individuals from the University of Cambridge and its Colleges have been recognised in this year's Queen's Birthday Honours list.
Nothing I have achieved would have been possible without the outstanding singers with whom I have been so fortunate to work. It has been, truly, a privilege

Sir Stephen Cleobury, King's College Director of Music
King's College Director of Music, Stephen Cleobury, was knighted for his services to choral music.
Sir Stephen has been Director of Music at the College since 1982. His work at King's has primarily seen him associated with the Choir of King's College, and he has played an enormous role in enhancing the reputation of the world-famous choir and developing its activities in broadcasting, touring and recording. 
He has commissioned a great number of new choral works from leading composers, and is known particularly for introducing the now annually commissioned carol at the Festival of Nine Lessons and Carols on Christmas Eve.
 
During his time at King's, Sir Stephen has worked with many leading orchestras and soloists around the world. He was Chief Conductor of the BBC Singers between 1995 and 2007, he is Chairman of the Incorporated Association of Organists Benevolent Fund, which seeks to support organists and church musicians in need, and he is President of the Friends of Cathedral Music and of the Herbert Howells Society. 
 
He said: "I am profoundly honoured to have received this award. I have sought to nourish and support the precious choral tradition that we have in this country, and to be an advocate for the innumerable benefits of singing and choral music. Nothing I have achieved would have been possible without the outstanding singers with whom I have been so fortunate to work. It has been, truly, a privilege."

King's College announced in 2018 that Sir Stephen would retire in September 2019 after 37 years in post.
The Provost of King's College, Professor Michael Proctor, said: "The College is delighted and deeply proud that our distinguished Director of Music, Sir Stephen Cleobury, has been recognised in this way.
"In his 37 years in this post, Stephen's outstanding musicianship has not only maintained and enriched the College's own international musical reputation, but has made an invaluable contribution to the musical life of the United Kingdom and, indeed, the world."
Professor Anna Vignoles and Professor Sylvia Richardson have both received a CBE.
Professor Vignoles, who received her CBE for her services to social sciences, holds the 1938 Chair in the Faculty of Education, and is a Fellow of Jesus College. She is also a Fellow of the British Academy and a member of the Economic and Social Research Council.
Her work focuses on the ways in which we can both improve social mobility and ensure that people have the skills they need for the modern labour market. She is known for her work using large scale data to illuminate the very unequal educational and economic outcomes for children growing up in different family circumstances, as well as her research into how well the education system is meeting the needs of both individuals and the wider economy.
Her research has suggested ways to reduce the large socio-economic inequalities in education achievement that we have in the UK.
She said: "I am so grateful for this wonderful honour. It is particularly gratifying to have recognition for the importance of social science research in tackling many of the economic challenges and inequalities that we face today."
Head of the Faculty of Education, Professor Susan Robertson, said: "This is wonderful recognition of Professor Anna Vignoles' contribution to our different communities."
Professor Richardson, who received her CBE for services to medical statistics, is the Director of the MRC Biostatistics Unit, a Bye-Fellow at Emmanuel College, and has held a Research Professorship at the University since 2012.
She is a Fellow of the Institute of Mathematical Statistics and of the International Society for Bayesian Analysis. Professor Richardson has worked extensively in many areas of biostatistics research and has made important contributions to the statistical modelling of complex biomedical data. Her work has contributed to progress in disease mapping, and her recent research has focused on the modelling and analysis of large data problems such as those arising in genomics.
She said: "I'm extremely delighted and humbled to receive this honour. It means a great deal to me personally, but I believe that this is also an important recognition of the pivotal role that statistics plays in cross-disciplinary endeavors to improve health. The MRC has been a significant funder of my research and I would like to thank them for their continued commitment to the field of biostatistics; support that they have shown for over 100 years since the inception of the MRC Biostatistics Unit in 1913.
 
"I am fortunate to have worked in both France and the UK, over the duration of my career thus far, and I feel that this opportunity to draw from both traditions has allowed me to achieve the recognition in the field of medical statistics for which I am being acknowledged today."
Dr Jean Wilson, a Senior Member of Newnham College, King's College and Lucy Cavendish College, and who was previously President of the Church Monuments Society, received an MBE for services to heritage.
Dr Wilson, who is also a member of the McDonald Institute for Archaeological Research, said: "I hope that this award will further raise the profile of the Society and of the national cultural heritage to which it is dedicated."
---

The text in this work is licensed under a Creative Commons Attribution 4.0 International License. Images, including our videos, are Copyright ©University of Cambridge and licensors/contributors as identified.  All rights reserved. We make our image and video content available in a number of ways – as here, on our main website under its Terms and conditions, and on a range of channels including social media that permit your use and sharing of our content under their respective Terms.
---