Lockdown living in Cambridge
A blog by Judith Bunbury
Senior Tutor, St Edmund's College
College seems very studious this term and it is refreshing to hear about the normal ups and downs of research and learning; whether it is the data that did not plot or the model that is exceeding expectations.
Underneath the overlay of all the coronavirus measures and the constantly changing lock-down regulations, plenty of hard work is still going on.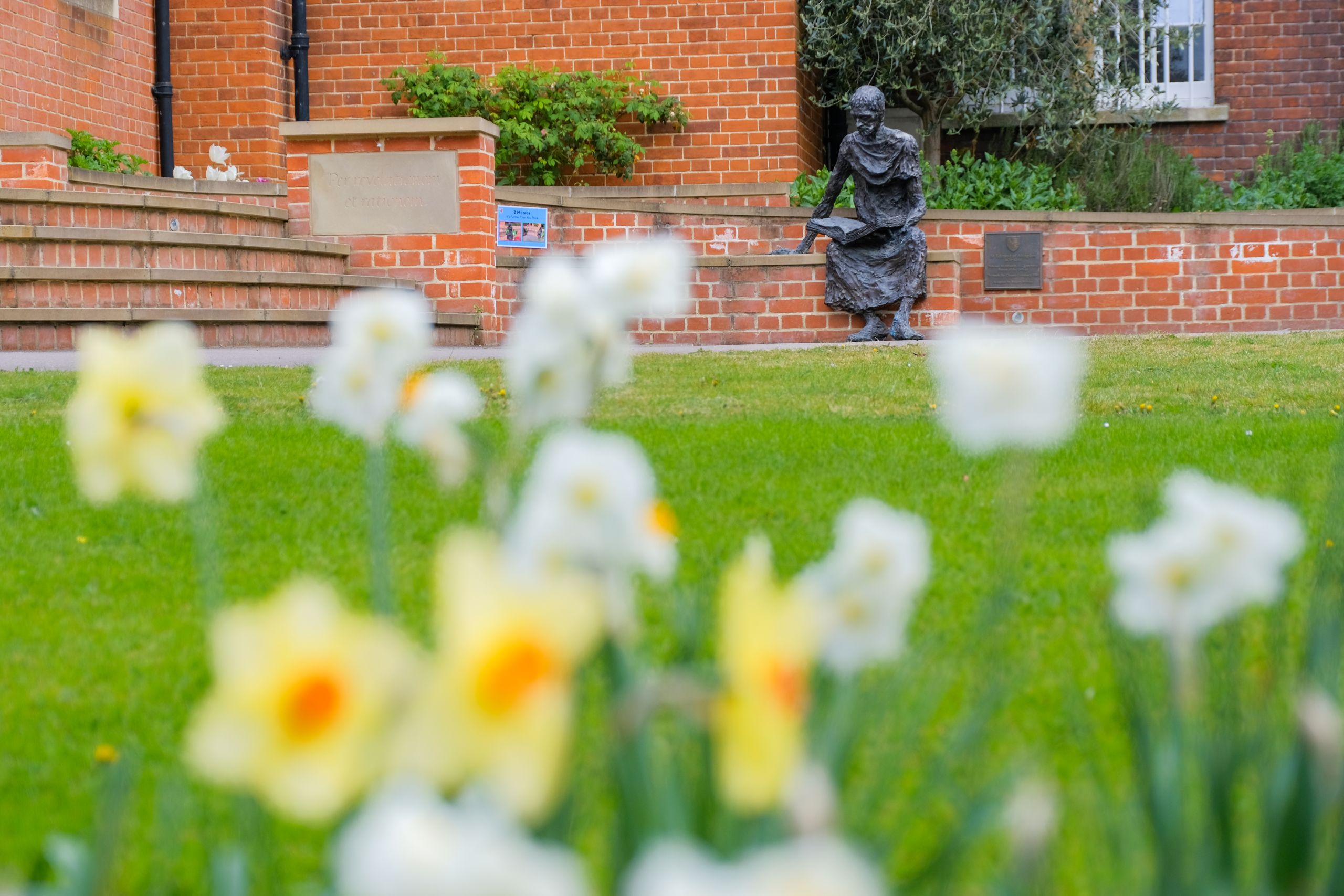 In-person teaching is more popular than ever before with everyone who can attend arriving.  At the end of the session the discussion is lively as students revel in (socially distanced) face-to-face debate!
Glimpses into cosy household kitchens show that games and cooking are popular and there is further evidence of activity from a doubling in the number of college societies this term.
Now we are freed from FOMO (fear of missing out) we know we are NOMOAA (Not missing out at all)! Leisure time has opened a creative space and the Art Society has fielded entries as varied as a close-up photo of the college fox and a painting in the unusual medium of spilled coffee.
Seasonal festivals like Halloween saw an outdoor collection point for pumpkins and later some suitably lurid and luminous characters appeared dotted around the college grounds.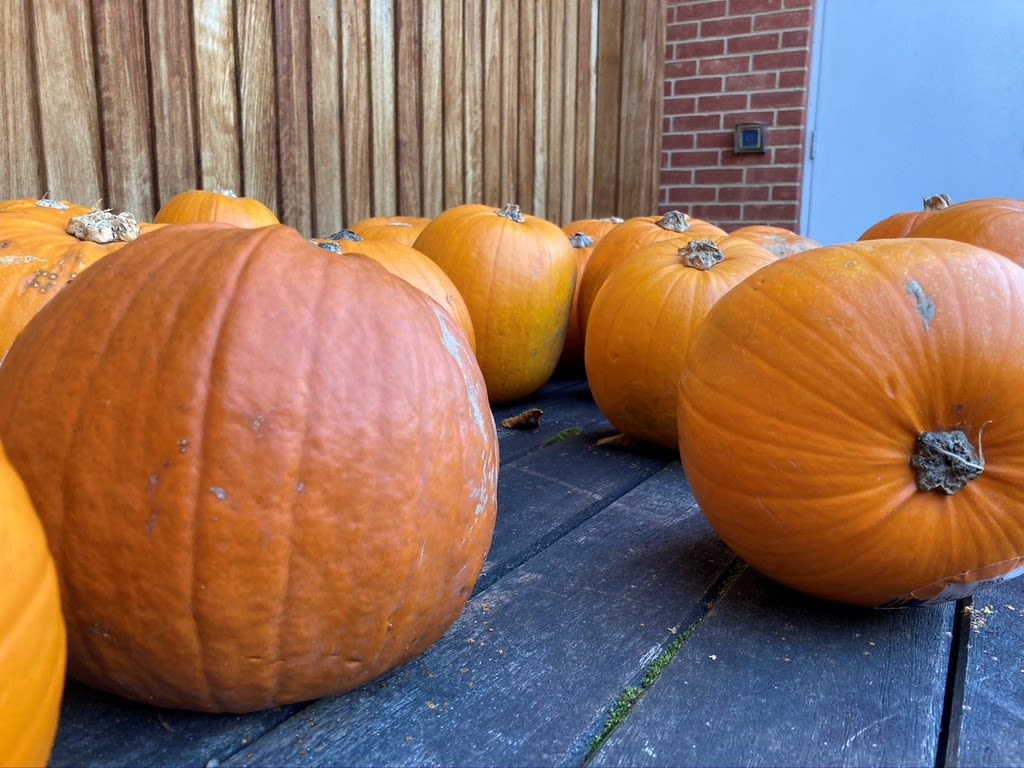 From the broader University, each week a deliciously mysterious package from the 'treat society' arrives – I imagine this society will outlast the pandemic.
Treats also continue to arise from the dedicated gardening by the students over the summer – in this case they are reaping lavishly of what they sowed.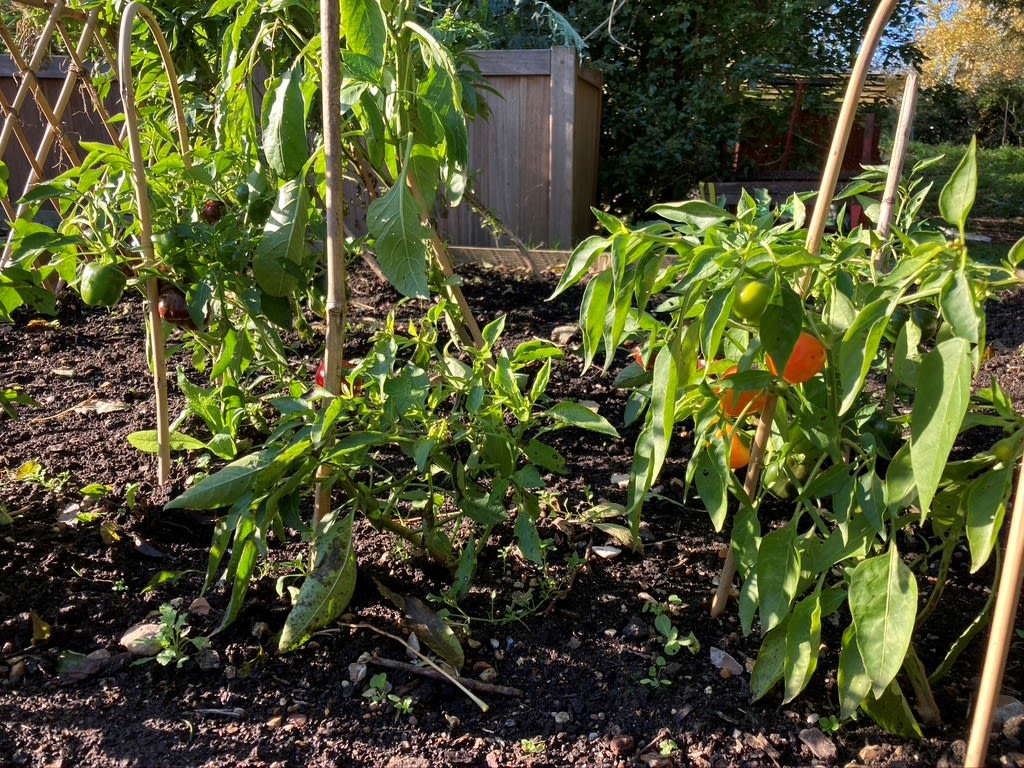 In strange synergy, lock-down 2.0 co-incided with the 'fifth-week blues' but, as sixth week rolls into action, we have started to explore the possibilities of so many winter festivals, each bringing their own light and hope to the dark days; Diwali, Hannukah, Christmas, Hogmanay and all the way to Chinese New Year in February.
With the promise of a vaccine on the way my thoughts are starting to turn to an un-masked May Ball!
In Cambridge, we are fortunate that we have so many wonderful outdoor spaces to use and, equipped with a warm coat and a woolly hat, outdoor meetings, meals and coffees have become a pleasure.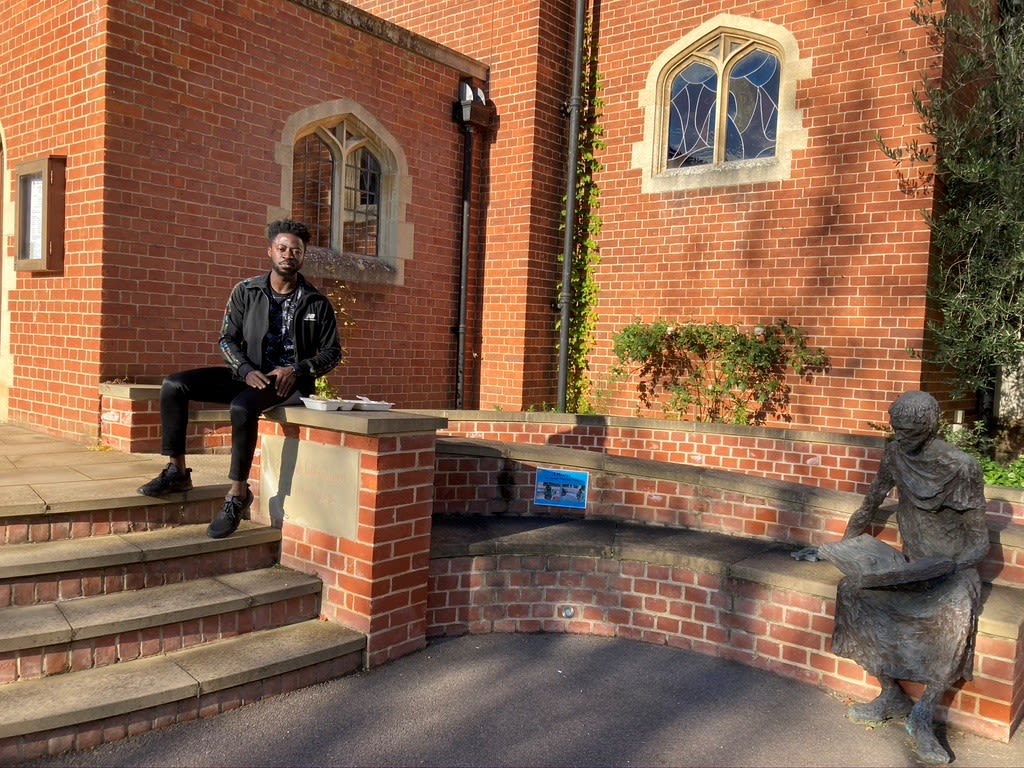 The college café serves take-away and the tables outside are in demand – no more than two per table please. Takeaway lunch from the dining hall gains extra seasoning from sitting outside in the sunshine and outdoor table-tennis and ergs, undercover of the hastily repurposed gazebo, add to the range of walking and cycling.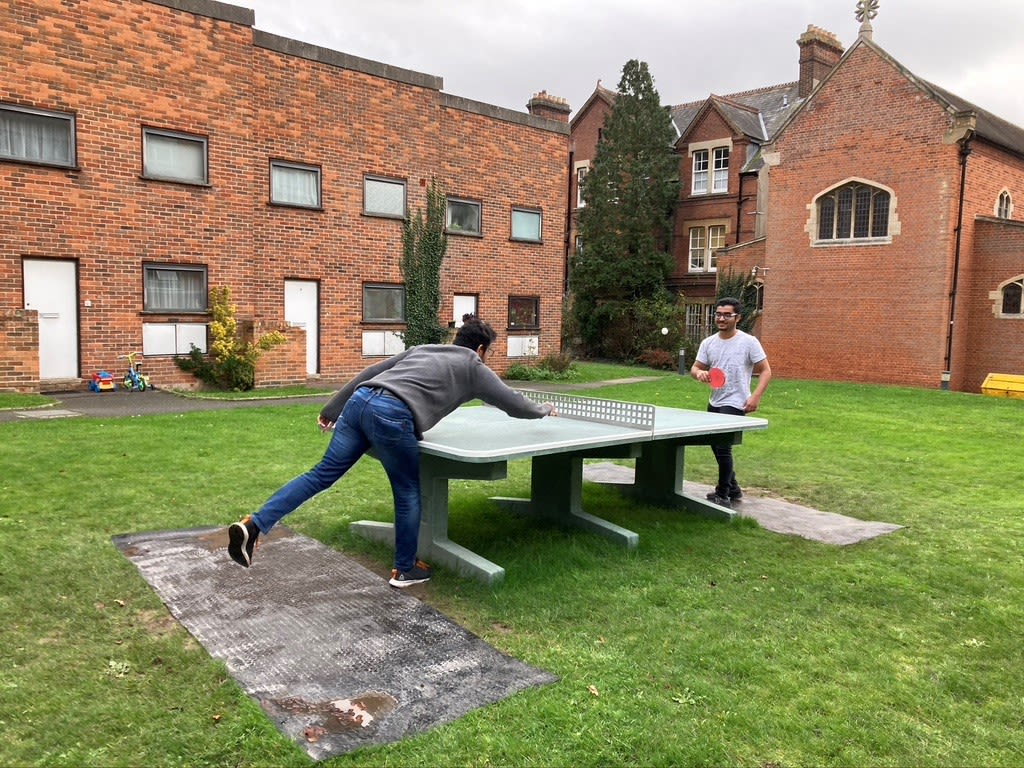 With the promise of the chance to meet in 3D outside, we are all getting plenty of fresh air and where could be more beautiful to do it than Cambridge?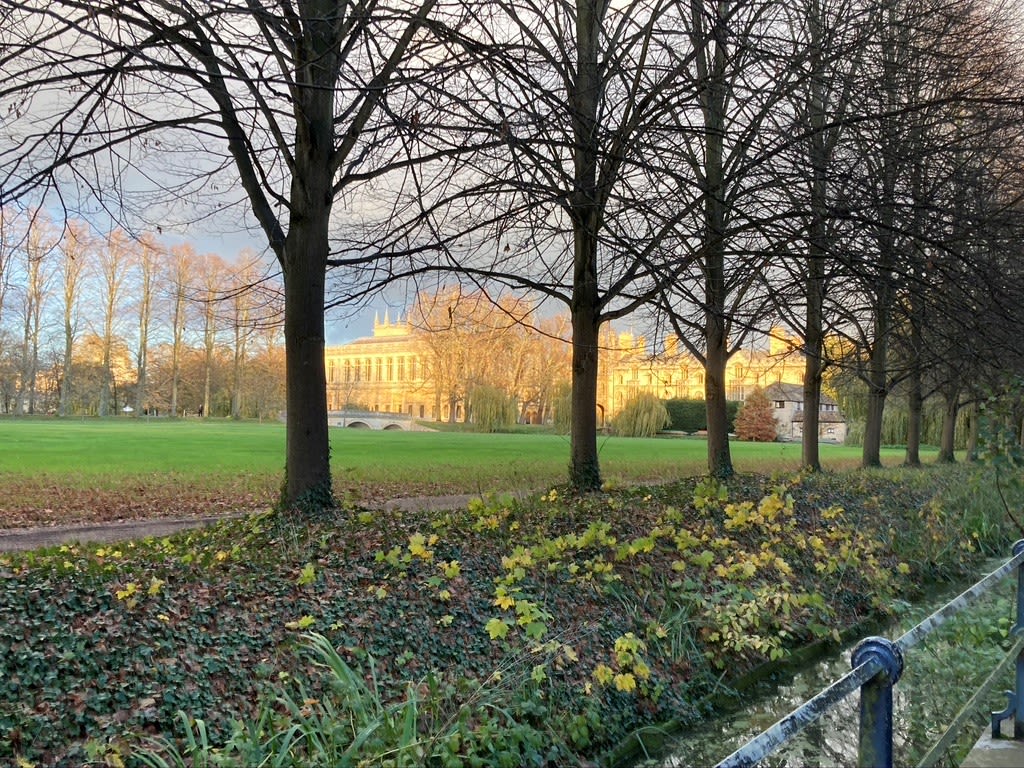 Words and photography: Judith Bunbury