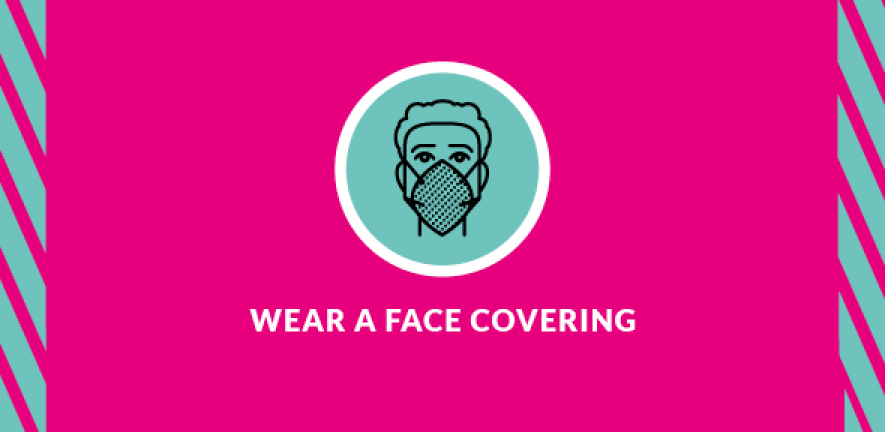 The University and Colleges expect members of the Cambridge community to wear face coverings in any work or study setting, unless it is clear that social distancing of at least two metres can be maintained at all times, or someone has a medical exemption. The University's Gold Team, which oversees the response to the pandemic, recommends the use of face coverings for indoor meetings and teaching sessions lasting longer than 15 minutes even where it was possible to observe the appropriate social distance (2m). We should carry face coverings with us at all times and wear them when asked to do so by College or University authorities or when it would be a courtesy to others.
In University buildings, we expect staff, students and visitors to wear a face covering where it is not possible to maintain social distancing of at least two metres.
In Colleges, since each one has different spaces and buildings, the specific rules may be stricter in some than others, but all Colleges will follow these basic principles. Special arrangements will be in place in locations where face coverings are not required while keeping them as safe as possible.
Exemptions:
You do not need to wear a face covering if you have any of the following:
Pre-existing breathing difficulties and/or other respiratory conditions not related to suspected or confirmed COVID-19 infection
Mental-health conditions such as anxiety or panic disorders exacerbated by wearing a face covering
Non-visible disabilities that would be exacerbated by wearing a face covering
Visual impairments, with a restricted field of vision, particularly if any residual vision is at the lower edge of the normal field of view
Impairments that would make it difficult to put on or take off a face covering safely, accurately, consistently or without pain.
The importance of wearing a face covering: a video case study
Reproduced from Thorax, Prateek Bahl, Shovon Bhattacharjee, Charitha de Silva, Abrar Ahmad Chughtai, Con Doolan, C Raina MacIntyre, Jul 24, 2020 with permission from BMJ Publishing Group Ltd.
Wearing a fabric mask safely
Further information