An instrumental collection
Seventy-five years ago, R. S. Whipple donated an astonishing haul of antique scientific objects and books to the University of Cambridge. To mark the anniversary, hundreds of its treasures are going on display at the museum named in his honour.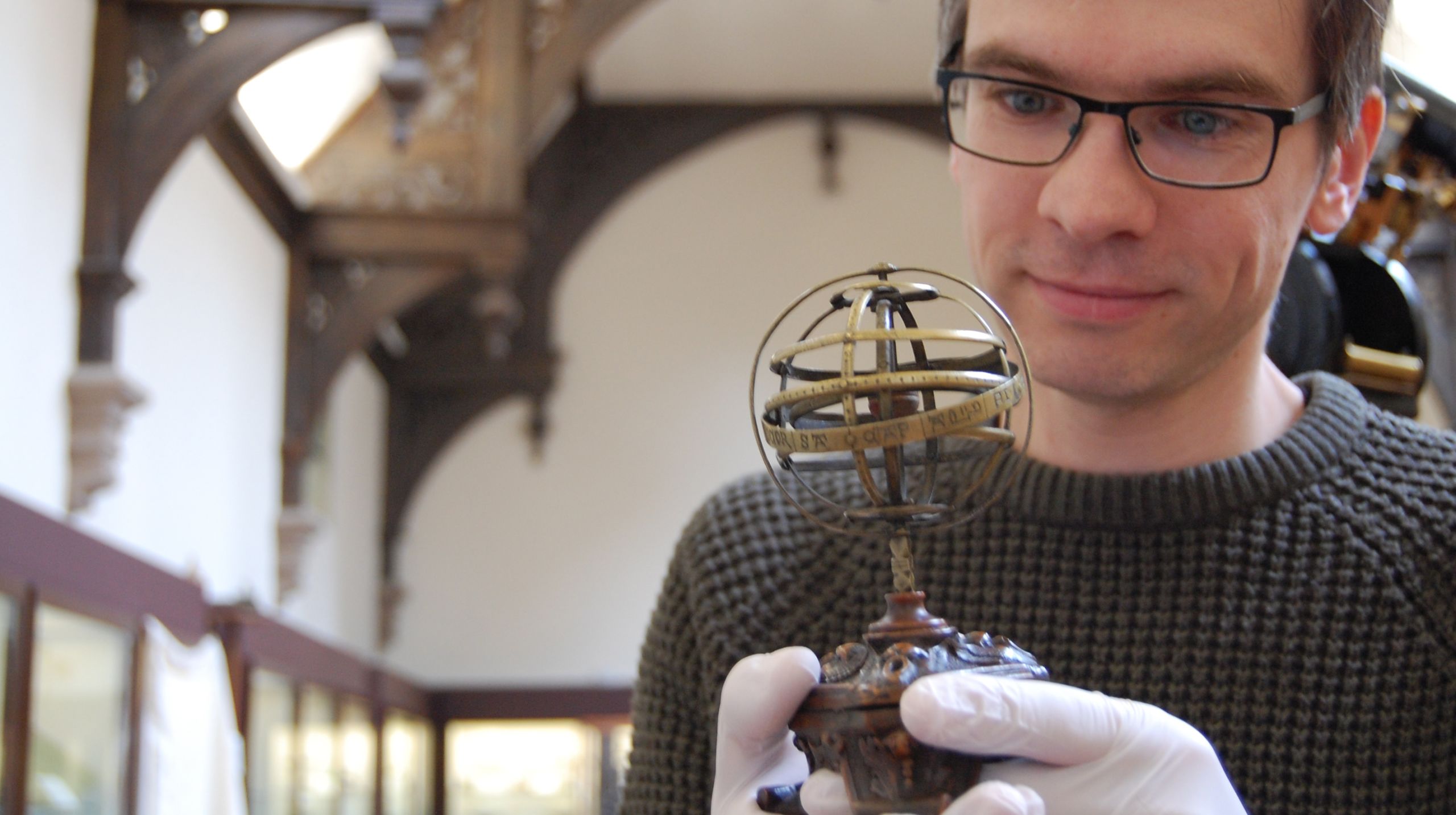 In November 1944, the East Room of the Old Schools, the University's ancient administrative headquarters, began to fill with wonderful curiosities. Medieval astrolabes, a ship-shaped sundial, and seventeenth-century telescopes glinted and intrigued.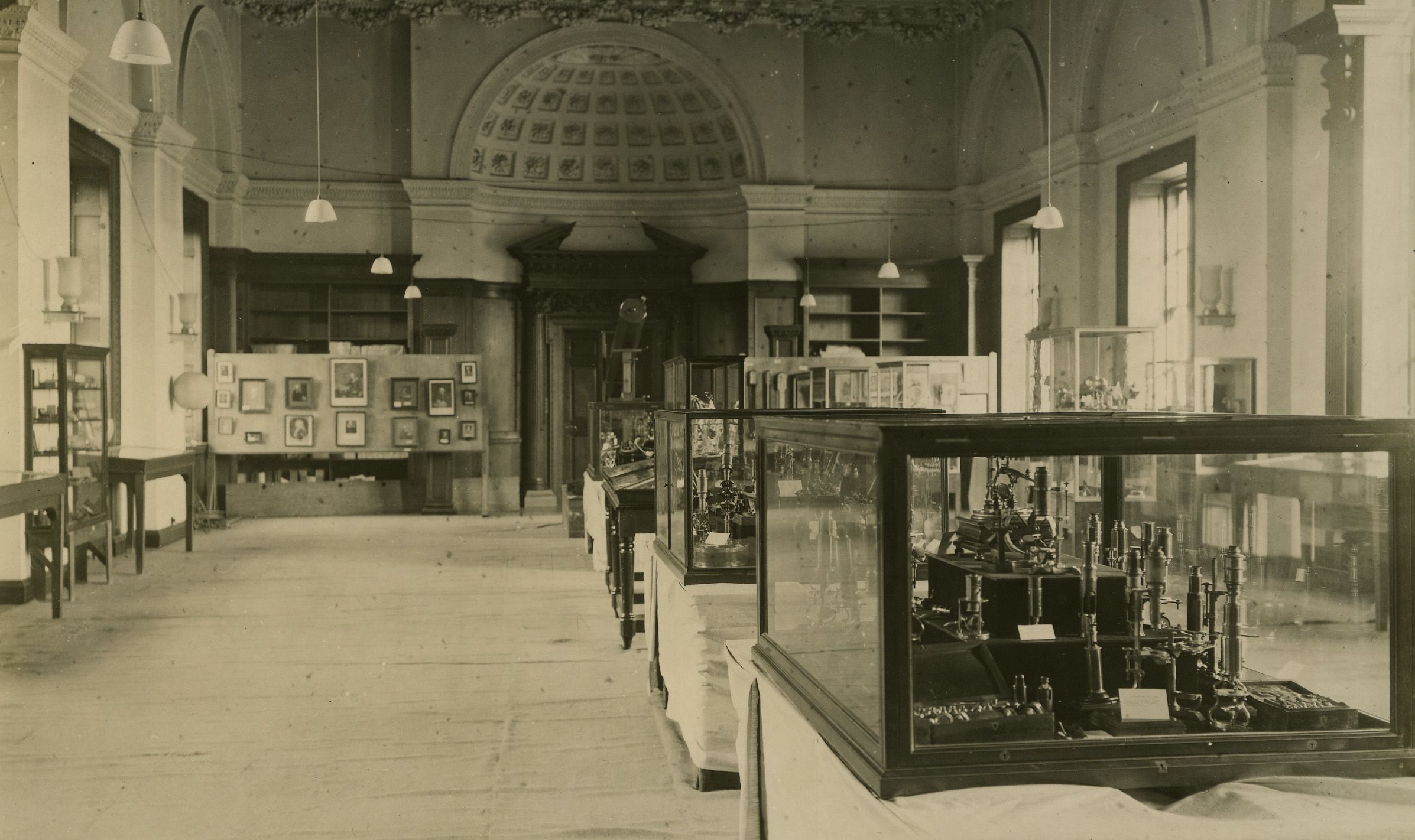 Until the early 1930s, the room had served as part of the University's library; now it found itself exhibiting an extraordinary donation, the prized possessions of a successful local businessman. His collection comprised well over a thousand scientific instruments made between the fifteenth and the twentieth centuries, together with a similar number of scientific books, some extremely rare.
The collection began in 1913, when Robert Whipple purchased an early eighteenth-century refracting telescope for 10 francs in an antiques shop in France. This elegant object, known to curators as "Whipple 1" will greet visitors as they enter the Whipple Museum's 75th anniversary exhibition.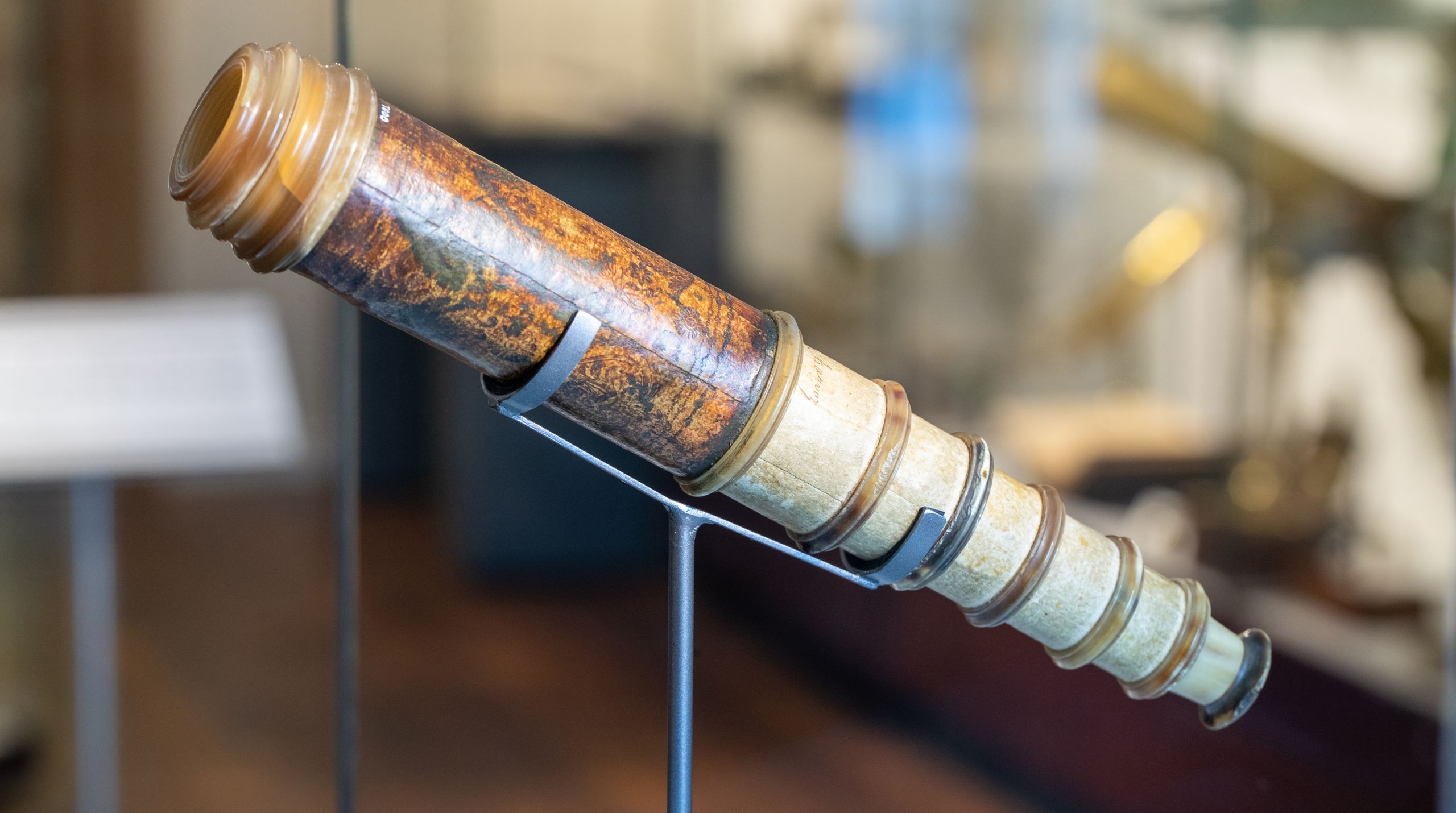 Presenting his collection to assembled dignitaries in 1944, Whipple was typically modest. He was pleased to have avoided "financial disaster" and admitted he'd had "much fun" along the way. "For many years," he added "I have hoped that the collection, with the books accompanying it would find its way to Cambridge ... I hope that it will form the nucleus of a Museum for the History of Science in Cambridge."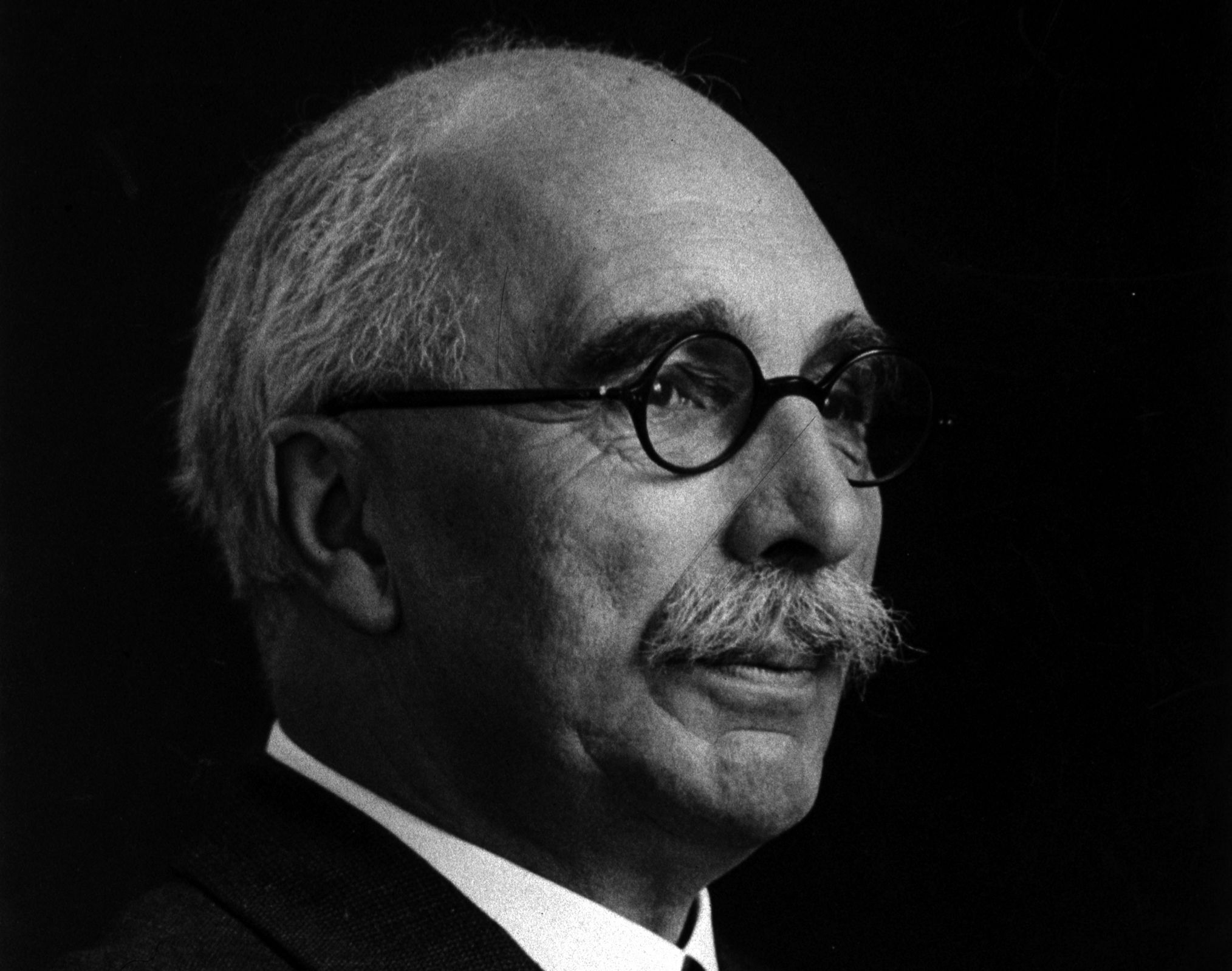 The University gratefully accepted the donation on the understanding that it would form the basis of such a museum. For several years, however, the collection lacked a permanent home, being housed first at the Fitzwilliam Museum, then Girton College and finally two rooms in Corn Exchange Street. At last, in 1959, the collection moved into its current home, the Whipple Museum of the History of Science on Free School Lane.
Normally only about 10% of objects from Whipple's founding collection can be seen in the museum. But from 25 October 2019 - summer 2020, visitors will have the chance to see a large proportion of the collection in a dazzling display of scientific progress, craftsmanship and connoisseurship.
Whipple's collecting was global in scope, featuring items from nations including Germany, Iran and Japan. "It's not bounded by geography or time, and it's equally diverse in terms of design and scientific purpose," says one of the exhibition's curators, Joshua Nall.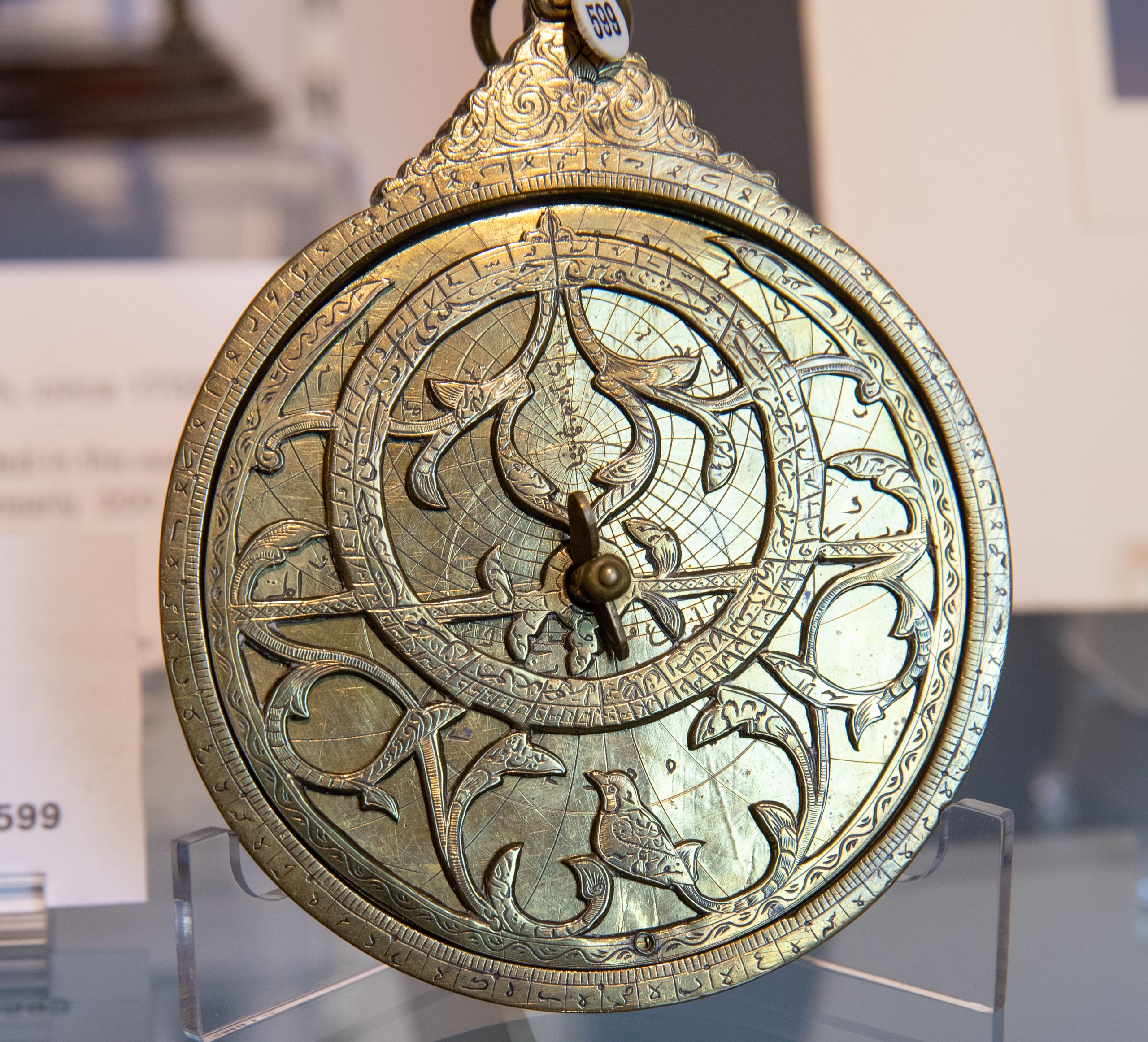 While Whipple was very wealthy, he was not an extravagant spender – he rarely paid more than ten or twenty pounds, but he was ahead of his time and had an excellent eye.
"He was diligent, determined and intrigued by anything a little odd. That helped him gather some truly remarkable things, gems in the material history of science."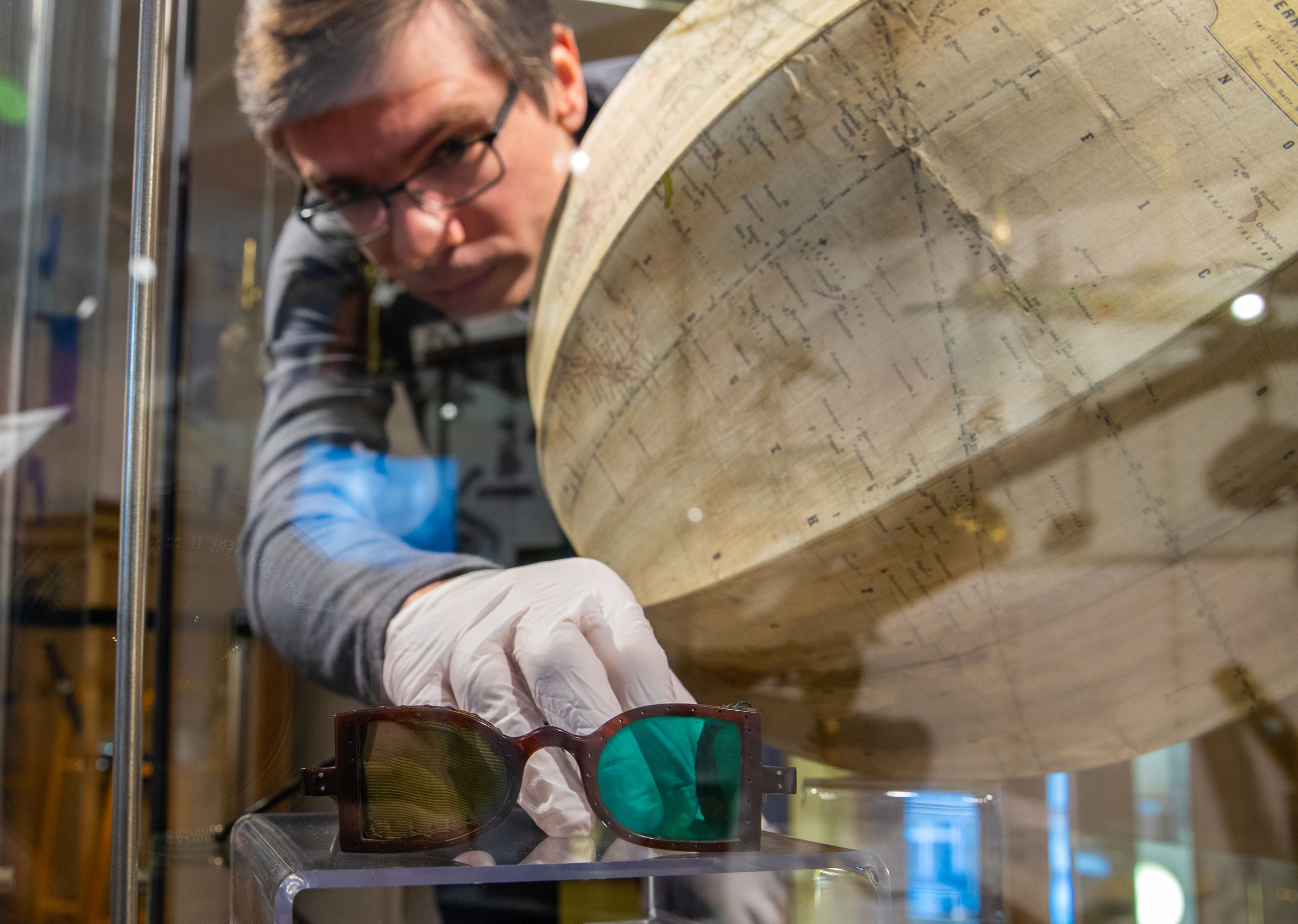 Robert Whipple (1871–1953) spent his life working with scientific instruments. His father, George Mathews Whipple, was a scientist and later superintendent of the Royal Observatory at Kew, where Robert started his career. After moving to the London instrument manufacturer L. P. Cassella, in 1898 Robert joined the Cambridge Scientific Instrument Company as personal assistant to its founder, Horace Darwin (youngest son of Charles Darwin).
Whipple was soon promoted to Managing Director and, in 1938, to Chairman. Under his leadership, the firm evolved from small specialist maker into an international company with thousands of employees and a world-class reputation. Along the way, he acquired antique instruments and books as a hobby.
Most collectors of scientific antiques in this period focused on mathematical and timekeeping devices like sundials and astrolabes. But as the Managing Director of a company that produced a wide variety of optical instruments, Whipple was particularly keen to record this subject's history.
"Over the course of his life, he acquired more than two hundred microscopes," says Nall, who will be displaying these objects in chronological order as, he believes, Whipple would have wanted.
"He thought about scientific instruments in evolutionary terms," Nall enthuses as the exhibition begins to take shape. "Collect and display microscopes like this, and you can see the step-by-step advancements in optical quality and mechanical design that had led to the cutting-edge instruments his company were making."
Nall explains that while theoretical scientists argue for the primacy of theory, Whipple would point out that new discoveries in fields like biology relied on improvements in microscope technology. "For him, historic instruments were vital material sources for understanding the progress of science itself."
For this reason, the Cambridge Scientific Instrument Company kept its own museum of instruments and insisted that its apprentices used it to study the complex evolution of instruments which the firm was seeking to perfect.
The new exhibition makes clear that microscopes were only the beginning of Whipple's optical interests. His collection features an unusually large number of spectacles and opera glasses. "He probably liked standing apart from other collectors, but this was also an astute intellectual decision," says Nall.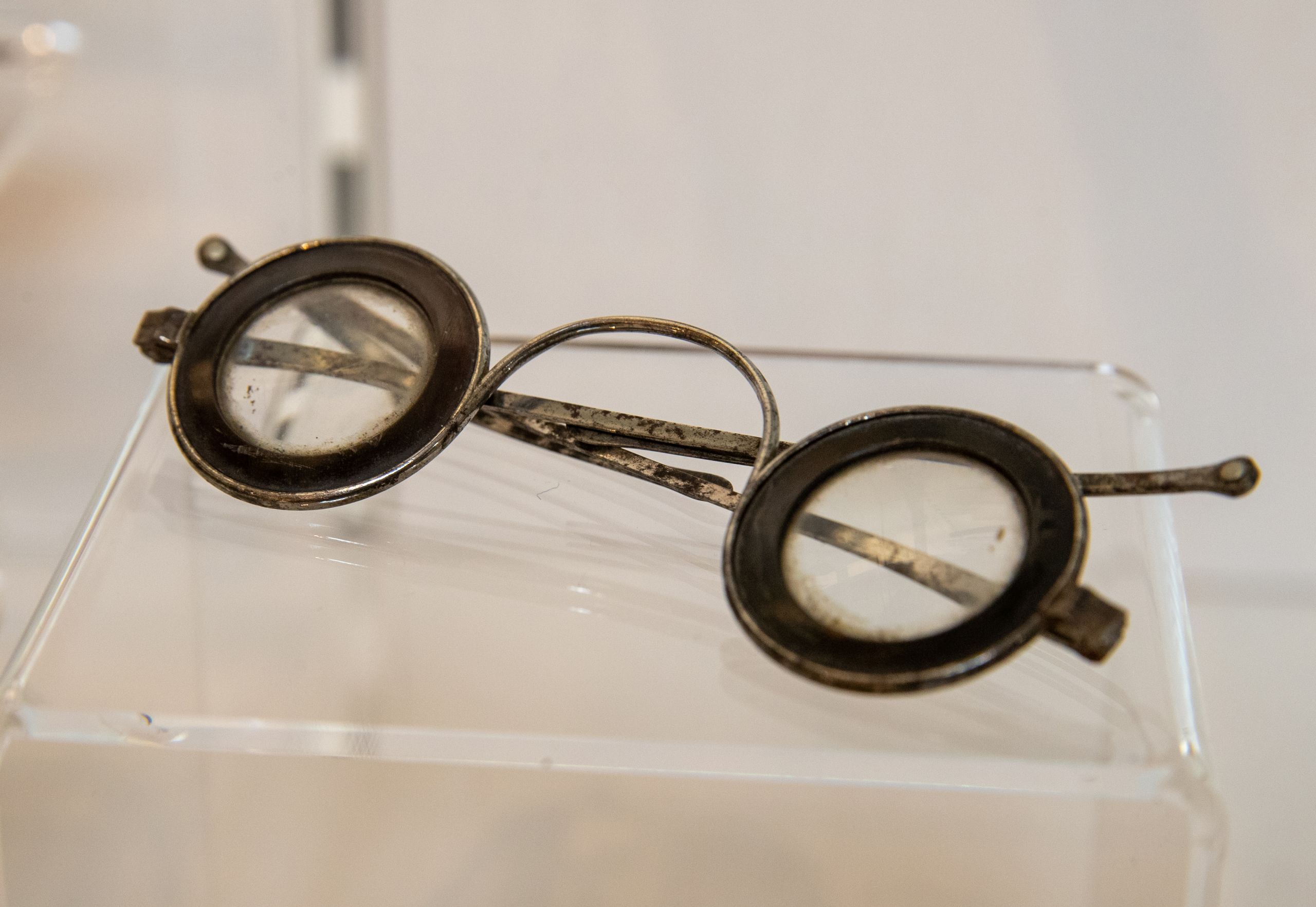 "In the eighteenth century, eyeglasses and opera glasses were made by the same people who were making microscopes. Whipple didn't take the anachronistic view that microscopes are scientific instruments, and spectacles are just consumer technology. He judged that they were part of the same industry, and equally worth collecting."
One display case entitled "The Wide World of Science" celebrates Whipple's appreciation of less conventional things. It includes a pair of mid-nineteenth century spectacles complete with eye shields and tinted lenses designed to protect early railway travellers against sunlight, smoke and sparks.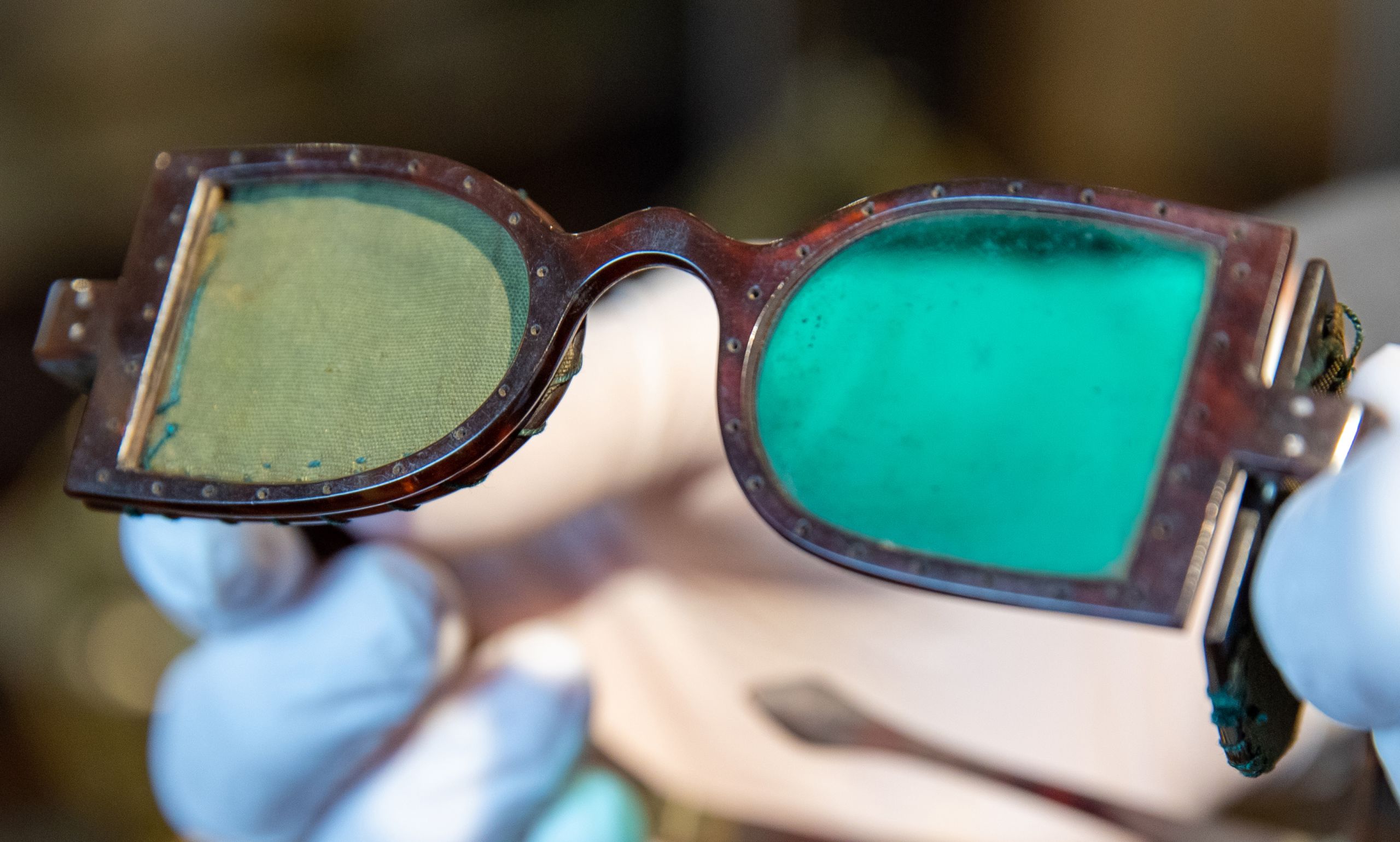 But the centrepiece of the exhibition is a cabinet of treasures, Whipple's most astute and fortuitous acquisitions. Arguably the finest of these stands a mere 15cm tall. Nall and the Museum's Director, Professor Liba Taub, now believe that this could be the oldest surviving armillary sphere in the world. Currently labelled as c.1450, recent research suggests that it could have been made as early as 1400.
An armillary sphere is a model of the universe. At its centre, a wooden ball represents the Earth, around which are held brass rings – the 'great circles' of the celestial sphere used for plotting astronomical co-ordinates. First made as observational tools in antiquity, in the medieval period they became tools for teaching the principles of Ptolemaic (Earth-centred) astronomy.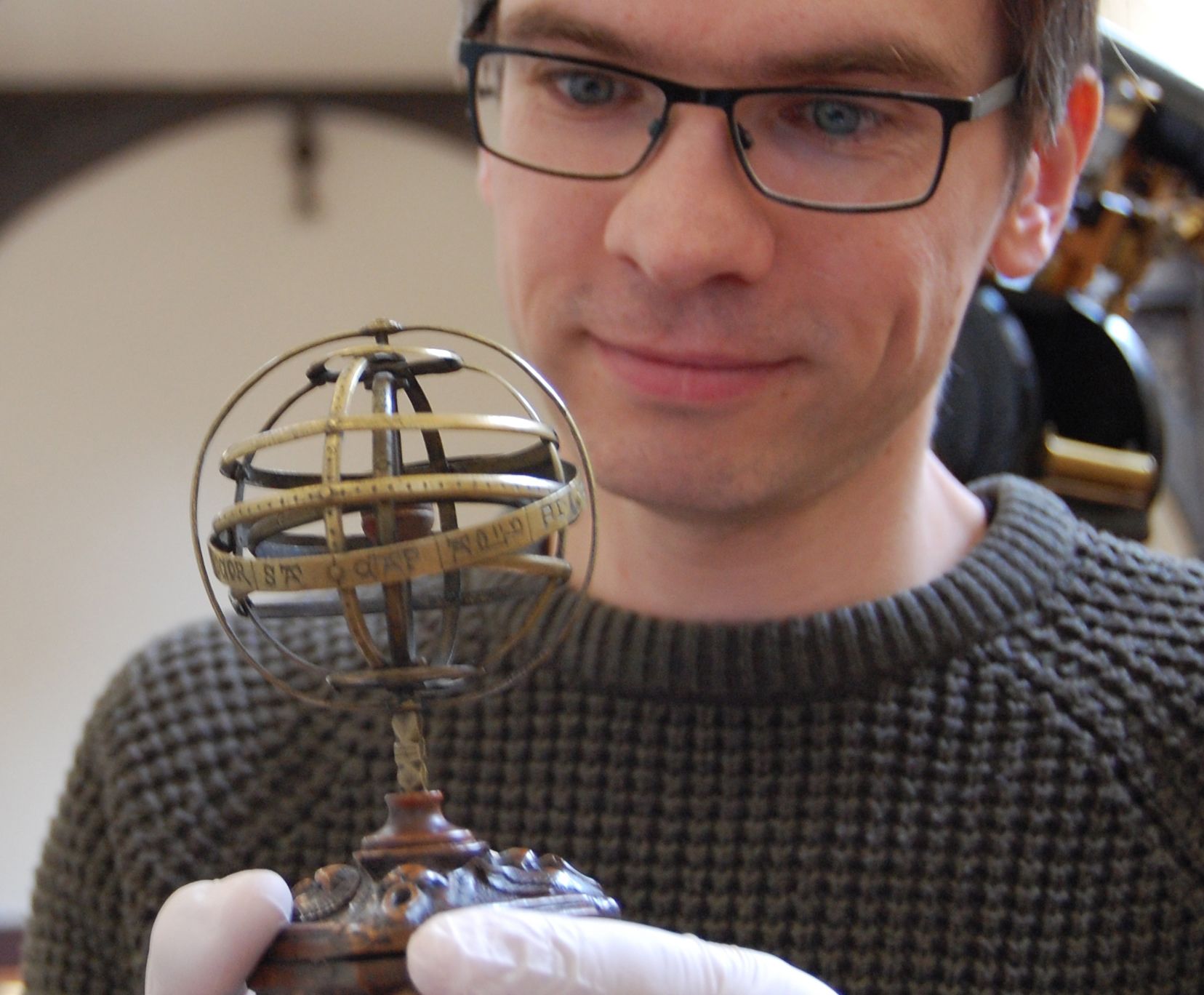 "I really don't think Robert Whipple thought this was a particularly exceptional or impressive acquisition," Nall says. "He found it in a London antiques shop and only paid fifteen pounds. We know so much more about it now than he could have done then, but he trusted his eye and came up trumps."
Nall is keen to stress that this isn't just an exhibition for science and tech-lovers. "This is also a collection of beautiful objects," he says. "Whipple wasn't just interested in the science, he admired the craftsmanship of instrument-making, and the allure of great design. We're not putting on a technical exhibition about how scientific instruments work. Using his letters and notebooks, we're telling the story of a fascinating collector and exploring why certain things caught his eye."