A noteworthy pastime
Spotlight on Cambridge University Musical Society
CU wind orchestra on tour
CU wind orchestra on tour
Cambridge students are known for having robust work ethics, and for no one is this more accurate than the members of Cambridge University Musical Society. Their flagship January concert saw them perform Mahler's evocative– and lengthy– Symphony No. 2 in King's College Chapel and the rehearsal process was necessarily intensive. In the week leading up to the concert, student instrumentalists holed themselves up in the West Road rehearsal room every evening for three hours of practice with professional conductor Andrew Gourlay. The timetable is even more impressive when you remember that these sessions took place after a full day of study.
This may seem gruelling but there is no denying that it yields results: the January concert is never your standard enjoyable-yet-amateur student orchestral performance. But then again, Cambridge University Musical Society is not your standard student orchestra.
Established in 1843, it is one of the oldest and most distinguished university music societies in the world. Among its founders were hymn-writing titan John Bacchus Dykes and Lord Kelvin, the prolific scientific scholar after whom the Kelvin temperature scale was named.
Cambridge University Musical Society was a small affair in the beginning. It was originally known as the Peterhouse Musical Society and was made up of a handful of undergraduates from the same college. The following decades, however, saw the Society grow in both size and eminence.
As it stands today, the Society has played a pivotal role in British musical life for over 170 years. It has nurtured the talent of several key figures in classical music: Sir Mark Elder, Sir Roger Norrington and Sir Andrew Davis are all alumni of the Society. It has premiered works by Brahms, Saxton and Vaughan Williams, and has given generations of students the opportunity to perform alongside world-class conductors and soloists including Tchaikovsky, Britten, and Dvořák.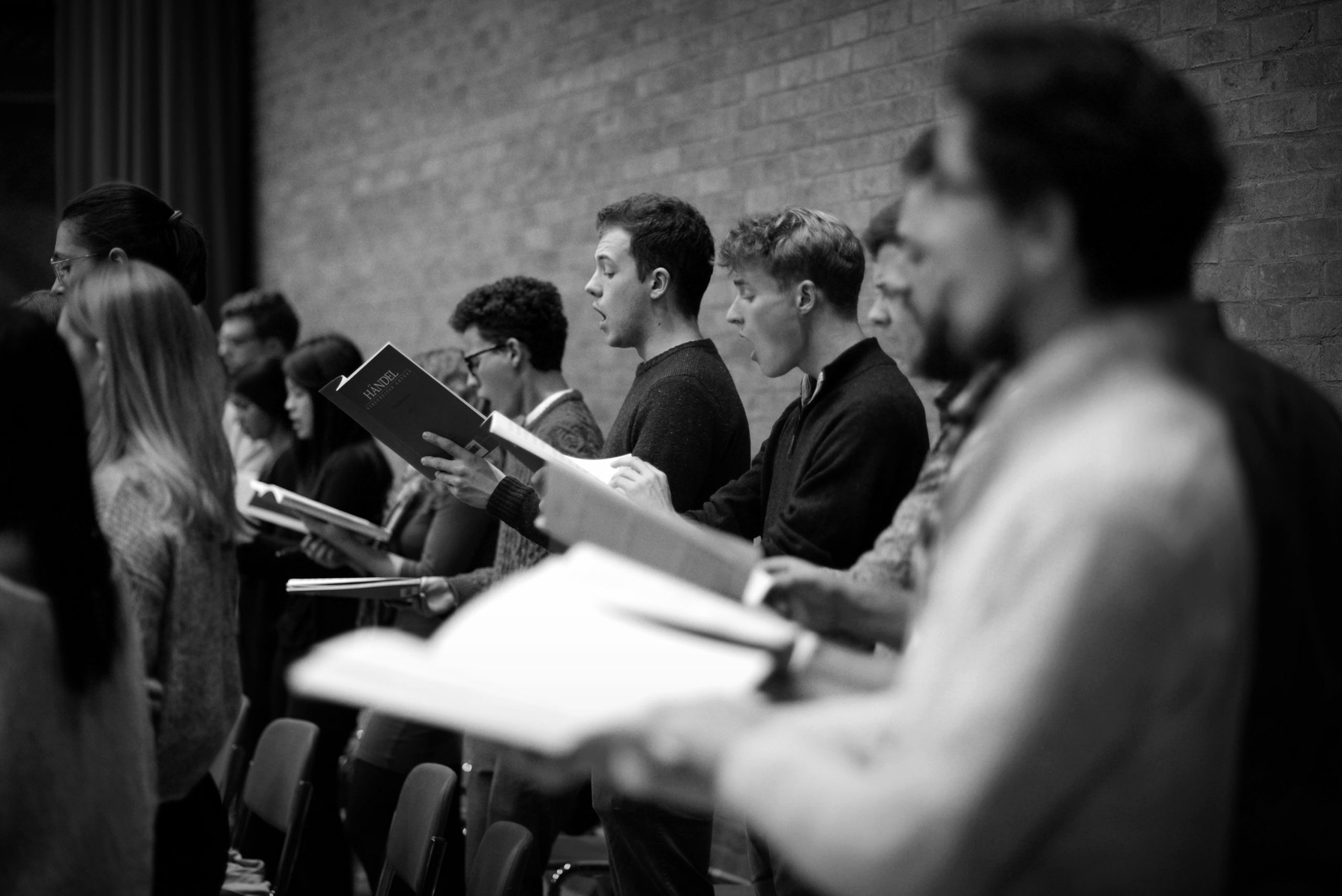 Perhaps unusually for a society of this age and level of prestige, the weight of Cambridge University Musical Society's history has not been a barrier to change and progress. Chloë Davidson, the current Executive Director, is keen to emphasise how much the Society has evolved over the years. 'There's still this perception among older alumni that we're predominantly a chorus and a small orchestra, which isn't true' she says.
Over the last decade, the Society has absorbed various musical clubs and ensembles from across the University, and has also set up several new ones. It now attracts over 500 musicians every year, and is by far the largest music society in Cambridge. There are currently seven ensembles that fall under Cambridge University Musical Society's umbrella:
 CU Orchestra (performing both symphonic and chamber music)
 CU Sinfonia
CU Wind Orchestra
CU Percussion Ensemble
CU Symphony Chorus
CU Chamber Choir
CU Saxophone Consort
The society also has a number of associate ensembles that perform alongside the main Musical Society, most notably the acclaimed Cambridge University Jazz Orchestra.
Chloë is enthusiastic about the benefits of the expansion. 'The bigger we are, the better. There's more variety in music we can play' she says. She explains that one of the Society's priorities is to ensure that there is something for everyone, both for the instrumentalists themselves but also for their audiences. With increased size comes increased scope for diversity and the Society's recent programmes have reflected this. Nowadays, you will see performances of Bernstein and Nat King Cole peppered amongst the more ubiquitous Brahms and Mozart.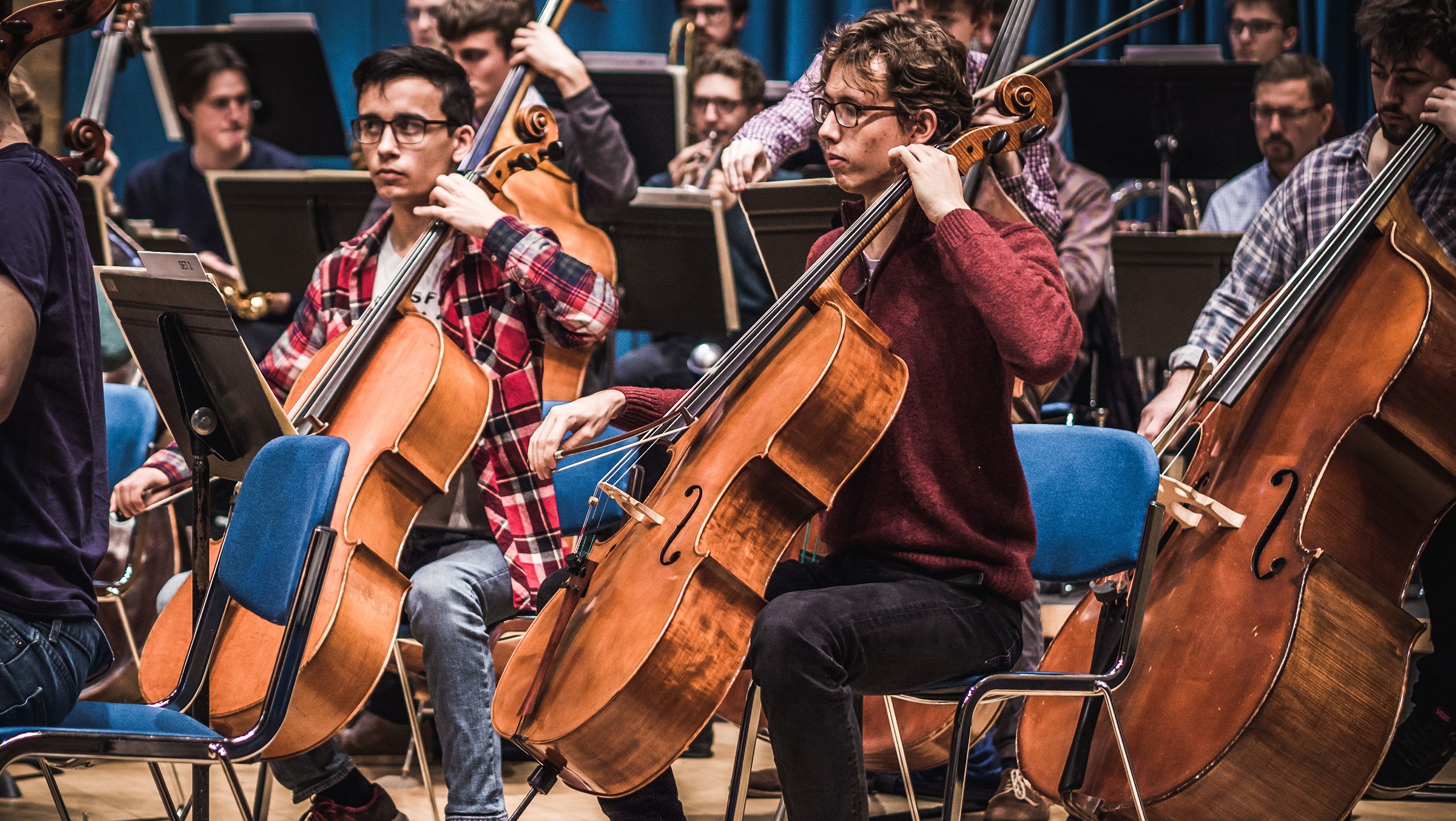 In a quest to attract those people who would not usually attend a traditional classical concert, the Society has also embraced innovative approaches to performance. On the more experimental end of the spectrum will be their Acoustic Spaces/Threatened Places concert in Februrary 2020, in collaboration with Zoology Late. The performance will have the instrumentalists strategically placed in various spots across Cambridge's Zoology museum, with the audience being led by the music from exhibit to exhibit, in a pied piper-esque fashion.
While it is hard to imagine Ralph Vaughn Williams and Lord Kelvin performing a selection from West Side Story, or indeed conducting an interactive performance alongside stuffed primates and whale skeletons, one aspect of the Society has remained constant throughout its history: its commitment to excellence.
All of the ensembles are audition-only, ensuring that they are made up of musicians of the highest calibre. The Society's premier orchestra, Cambridge University Orchestra (CUO), has two rounds of auditions, the first before a student panel and the second with a professional auditioner.
Helena Mackie (shown right), the Society's Student President and CUO Oboist, know the process inside-out, having been both an auditionee and an auditioner. She insists that the process is not as scary as it sounds. 'The first round is very informal and even the professional auditioner is really relaxed and friendly. They'll give you feedback if you request it as well, so the whole process is very positive.'
Helena comes from a musical family and is herself an extraordinarily talented musician. Her parents, both clarinetists, first met at a Cambridge University Musical Society audition (her father was on the panel that failed her mother's audition). She has played in orchestras since a young age and, like many other students in the Society, has been a member of the prestigious National Youth Orchestra.
She was already aware of the Society prior to her arrival at Cambridge, and signed up for an audition in the summer before her first term. 'I've really enjoyed playing in the Cambridge University Musical Society orchestras— it's by far the best orchestral music that you get to do at Cambridge' she says.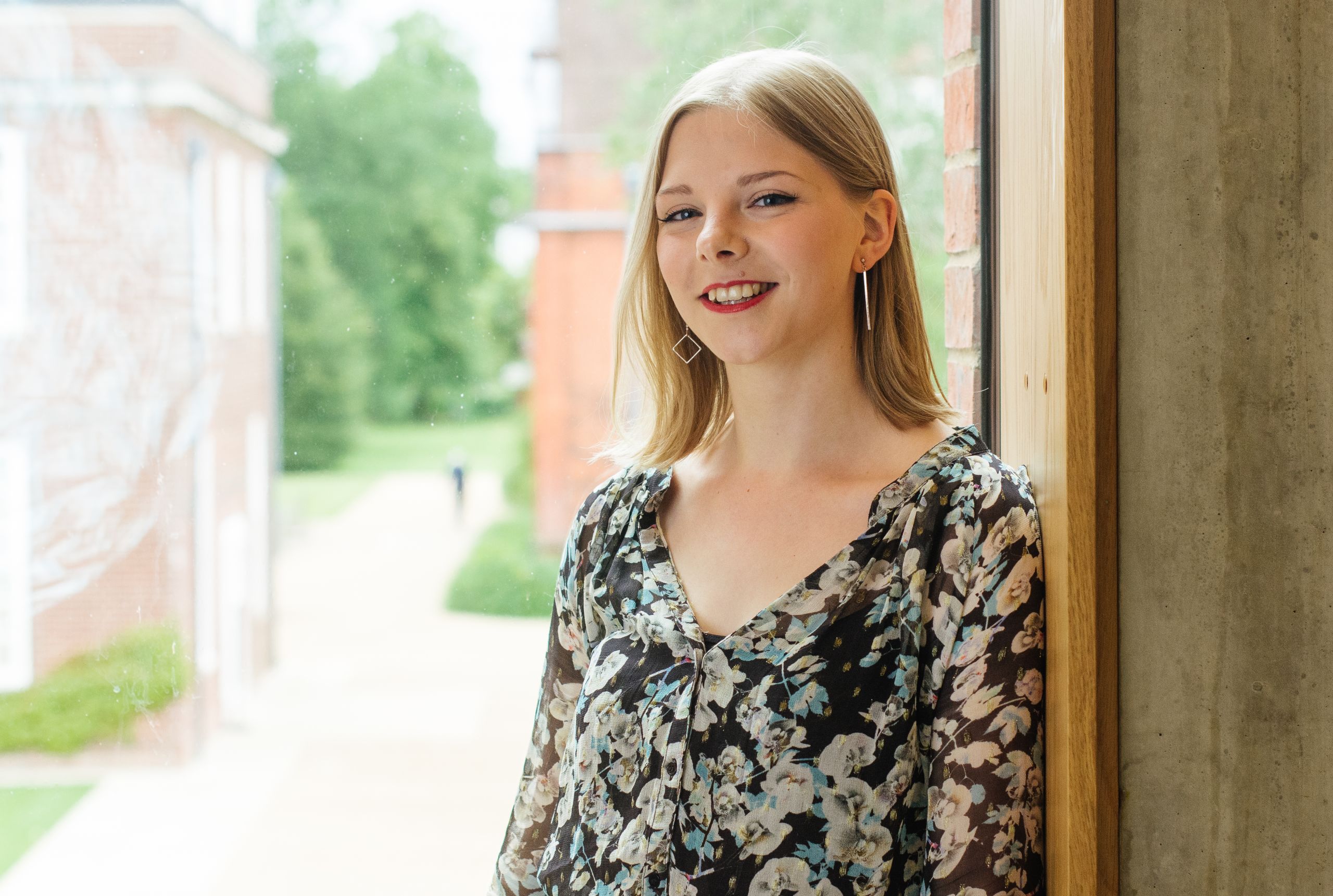 The standard of the student musicians really cannot be emphasised enough: if you haven't been to a concert, go and see for yourself. An upcoming performance will have the Society's 2019 Concerto Competition winner Churen Li (shown right) play Rachmaninov's Piano Concerto No. 2, a feat that places her firmly in concert pianist territory.
You might be wondering how Cambridge has such a large pool of talented instrumentalists, especially when established conservatoires such as the Royal Academy of Music remain the traditional route into a professional musical career. Many students have suggested, however, that Cambridge offers opportunities for musical development that rival that of the London conservatoires.
James Jones, violinist and Concerto Competition prize winner 2018, turned down scholarships at both the Royal College of Music and the Royal Academy of Music, instead choosing to attend Cambridge. While he did have initial concerns about the amount of performance opportunities, especially in high-level orchestras, these soon turned out to be unfounded.
'Many of my friends at school who had accepted their places at London conservatoires told me that they wished they had been bookish enough to apply to Cambridge because there are so many performance opportunities here' he says. 'Cambridge University Orchestra has provided unmatchable opportunities to play ambitious programmes under esteemed professional conductors'.
Indeed, Cambridge University Orchestra is unique among university orchestras in that it works exclusively with professional conductors, many of whom are world-renowned. Previous performances have been directed by such distinguished conductors as Sir Mark Elder and Sir Roger Norrington. Several other of the Society's ensembles have also worked in association with professional conductors.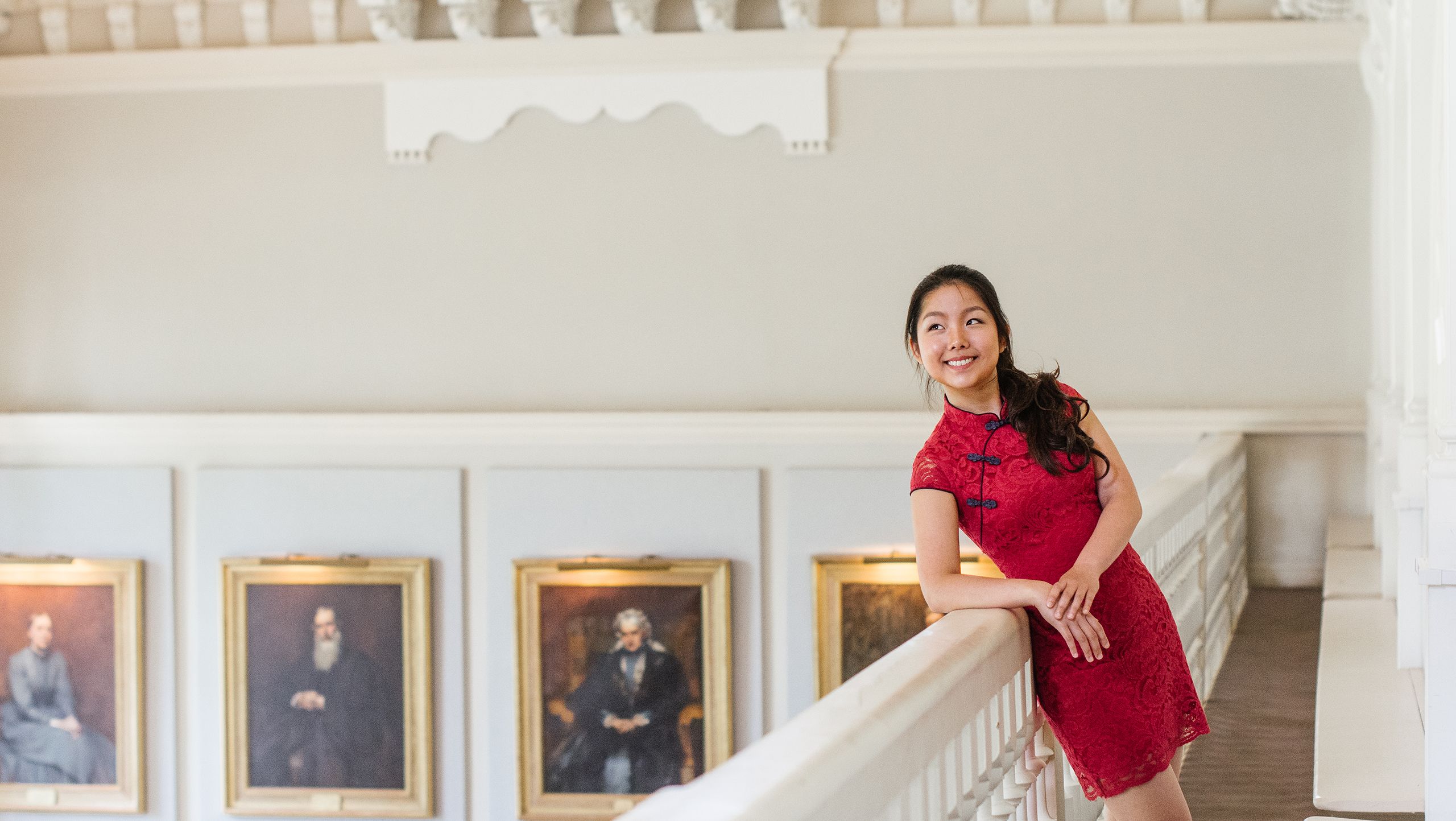 Students are clear about the benefits of working under some of classical music's biggest names. 'Each conductor you work with brings different rehearsal techniques and conducting styles, so you learn something new each time' says Claire Watters, CUO's principal violist and former vice-president.  Students also get the chance to work alongside the professionals as assistant conductors
Despite the hard work that the Society demands from all its student instrumentalists and conductors, everyone I have spoken to stresses how supportive the Society is as a community. Regular pre-rehearsal dinners and post-rehearsal pub trips are a mainstay of the social calendar, and especially welcome during the intensive rehearsal periods before CUO's performances.
And for those who don't play, the Society offers the chance to see world-class performances of some of the greatest musical works for an unrivalled price. 'We keep the ticket prices low. It's a very important part of the university culture and we always have a large student audience for all the concerts' says Chloë  Davidson. There is also a committee within the society that puts on lunchtime concerts during term-time, all of which are free to attend.
If you are still unconvinced about booking a ticket to one of their upcoming performances, Student President Helena implores you to cast aside any preconceptions you may have about classical music and come with an open mind. 'If people want to come and see amazing music performed by students who've been working incredibly hard on it, they might just find that their perceptions are challenged'.
---
If you're a former member of any of the Cambridge University Musical Society ensembles, the Society would love to hear from you. Email Chloë Davidson at cnd26@cam.ac.uk .
If you're interested in seeing a show, view the 2019-2020 brochure.