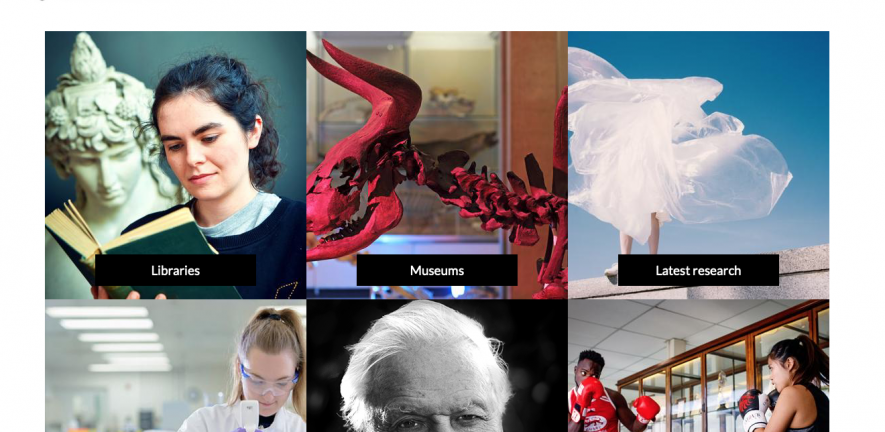 We have been working on an experimental new homepage for the University of Cambridge.
This is part of a longer piece of work that our in-house communications, user experience and web development teams are working on to improve websites across the University.
This experiment has been put together to
test out different approaches to navigation
shift the balance of what we have on the homepage to provide more key information for potential undergraduate and postgraduate applicants
refresh the appearance of the homepage
The content on it will be refreshed once a week so might not have the same frequency of updates as our main live homepage, but hopefully you will see enough changes to get a feel for how it could work.
We will be using Google Analytics and software called Crazy Egg to track anonymously what people click on. This will help us understand which parts of the homepage are found, and interacted with, and which parts don't make sense or aren't relevant.
We will also be setting up a feedback form in the coming weeks to capture reactions from users of the experiment.
This is not what all of our websites will end up looking like. Redesigning our thousands of websites to make them easier to use and maintain is a complicated project, and one that we can only approach with care and pragmatism. We are grateful for all of the expertise from across the University that has helped us begin this approach to redesigning our sites and are looking forward to sharing more experiments like this with you in future.
The plan will be to replace our current live homepage with an iteratively improved version of this experiment in October 2020.
We look forward to reading your feedback and hope you enjoy the experiment.