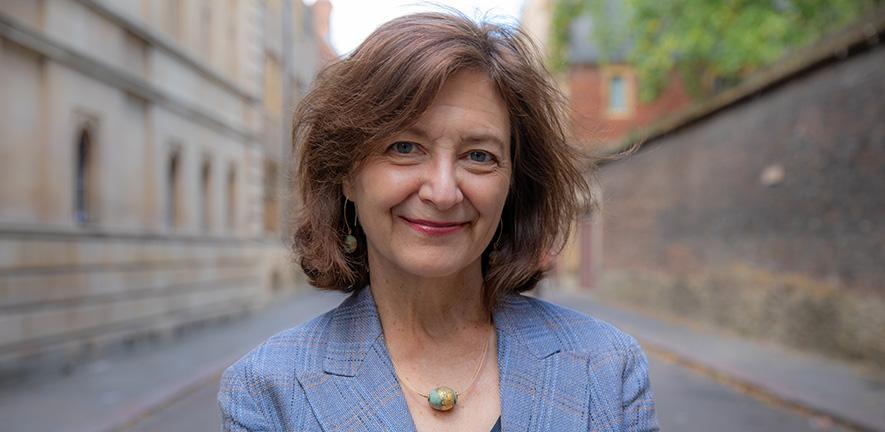 Professor Deborah Prentice, Vice-Chancellor
Professor Deborah Prentice became the University of Cambridge's 347th Vice-Chancellor on 1 July 2023.
An eminent psychologist, Professor Prentice carried out her academic and administrative career at Princeton University, which she first joined in 1988. She rose through the academic ranks and took on administrative responsibilities of increasing scope, chairing the Department of Psychology for 12 years, serving as Dean of Faculty for three years, and then serving six years as Provost, with primary responsibility for all academic, budgetary, and long-term planning issues.
Her academic expertise is in the study of social norms that govern human behaviour – particularly the impact and development of unwritten rules and conventions, and how people respond to breaches of those rules. She has edited three academic volumes and published more than 50 articles and chapters, and she has specialised in the study of domestic violence, alcohol abuse and gender stereotypes.
The University Council nominated Professor Prentice for appointment as Vice-Chancellor in September 2022, and her appointment was subsequently approved by the Regent House.
About the Vice-Chancellorship
The Vice-Chancellor is the principal academic and administrative officer of the University. They chair the Council of the University, the General Board of the Faculties and the Finance Committee of the Council. The main tasks of the Vice-Chancellor are to:
provide leadership, academic and administrative to the whole University
represent the University externally, both within the UK and overseas
secure a financial base sufficient to allow the delivery of the University's mission, aims and objectives
carry out certain important ceremonial and civic duties
Contact the Vice-Chancellor's Office