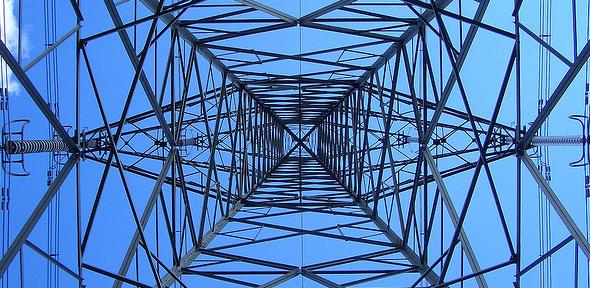 Alarming headlines this week claimed that we are dangerously close to power shortages and teetering on the brink of a major 'energy crisis', following the warning from the outgoing Chief Executive of Ofgem, Alistair Buchanan.
We've taken just 50 years in the UK to become hooked on cheap energy, and in many ways we're poorer as a result

Julian Allwood
His stark warning leaves us with one simple question: What now for the future of energy?
Across the boundaries of academic disciplines, energy researchers are working vigorously toward a more sustainable future in terms of energy. But what does that future look like in the short term?
This topic is being explored at a number of events being held at the Cambridge Science Festival (March 11-24), one of the UK's largest free science festivals. 
A public panel discussion, The future of energy (March 13), sponsored by Science AAAS, will be exploring this critical issue, and what possibilities exist when looking towards the future. Tim Radford, former Science Editor at The Guardian, will chair this panel discussion with Cambridge researchers Richard McMahon, Julian Allwood, Emily Shuckburgh and Tony Roulstone around challenges in sustainability – technical, intellectual, behavioural and political – and recent developments in energy research toward meeting these challenges.
Tony Roulstone has spent the last six months working with members of the University of Cambridge to create a new taught masters course (MPhil) in Nuclear Energy. He has also contributed articles for Nuclear Engineering International on the Electricity Market Reform (EMR) and the energy crunch. He predicts worrying challenges ahead.
Mr Roulstone said: "We have known for many years about the run-off of coal power stations due to EU sulphur emission limits. Also, the closure of forty-plus year old nuclear power stations is not unexpected. Very low capacity margins will result, heralding the possibility of power cuts.
"The Government has tied investment in new electricity generation to market reform. This reform – the Energy Bill 2012-13 – is important for the medium term. However, it will take some time to be passed into law."
Roulstone offers a number of explanations for the delay. "Firstly, it's a design that is still in progress. Secondly, it is not transparent about future costs. And thirdly, it does not address increases in supply during the next five years, when energy shortages are most likely. The end result is uncertainty around even the easiest investment case for gas power."
The Energy Bill 2012-13 is designed to keep the lights on and emissions down. The idea is to attract the £110 billion investment needed to upgrade and expand the UK energy infrastructure to meet rising demand, meet our emissions obligations, and increase the use of renewables.
Julian Allwood is a Reader in Engineering at the University of Cambridge and, from 2013, director of the UK Indemand Centre, one of five national centres looking at energy demand reduction in the UK with a focus on industry.
Offering a more positive viewpoint about the current crisis, he said: "We've taken just 50 years in the UK to become hooked on cheap energy, and in many ways we're poorer as a result: the wonder of a journey has become the irritant of travel; the individual legacies of great buildings have become 40-year commercial commodities; personal companionship is now a global IT enabled network and the art and craft of finery has fallen into disposable fast fashion. 
"Cheap energy allows us to accelerate natural processes to great benefit, but using it to excess also denies us many of the values that - according to our obituaries, biographies, or our dreams for more free-time - form our larger ambitions."
"Rather than responding to an energy crisis with a knee-jerk race for extra supply, we could instead choose to step back and reflect on the extraordinary opportunity for living better that we could take if we instead reduced our demand."
---

This work is licensed under a Creative Commons Licence. If you use this content on your site please link back to this page.
---