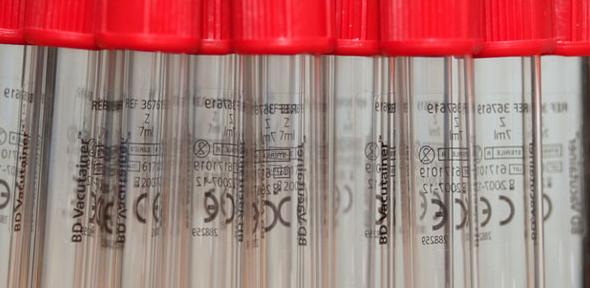 Parents with children conceived through assisted reproduction are likely to have good family relationships, but if they are going to tell their child about their donor conception, they should do so at an early age, Cambridge researchers have revealed.
This finding is in line with research on adoption, which also shows that children benefit from early disclosure about the origins of their birth.

Dr Vasanti Jadva
Two reports on work carried out by the Cambridge University Centre for Family Research were presented at the European Society for Human Reproduction and Embryology conference in Barcelona this week. The papers, both dealt with psychological aspects of growing up in families conceived through assisted reproductive
technologies.
Work presented by Polly Casey, a research assistant at the Centre, was from a study of the psychological well-being of both parents and children, and the quality of their relationships, in collaboration with Jenny Readings, Lucy Blake, Dr Vasanti Jadva and Professor Susan Golombok.
The study, which is ongoing, deals with the psychological growth of children who were conceived through assisted reproductive technologies, examining parent-child relationships in surrogacy, egg donation and donor-insemination families. Despite the difference in family type, the researchers found no difference in their relationships at age seven.
Data collected showed in addition that although overall family relationships did not differ in their quality, mothers who opted for egg donation or surrogacy were slightly more anxious about their child's needs as compared to those who conceived through donor insemination. However mothers of children conceived through egg donation and surrogacy were also found to be more sensitive to their children, which may reflect a more involved parenting style. Researchers also found slightly higher levels of emotional difficulties among children from assisted reproduction families, as reported by teachers.
Further studies based on data collected from the US Donor-sibling Registry revealed that the earlier in a child's life donor-assistance is revealed, the more easy they find it to accept the truth. This research was presented by Dr. Vasanti Jadva in collaboration with Dr Tabitha Freeman, Wendy Kramer and Professor Susan Golombok. The findings showed that people who were told about being conceived through donor assistance when they were over 18 expressed greater confusion, shock and anger, compared with those who were told between the ages of four to 11.
"It appears it is better for children to be told about their donor conception from an early age," Dr Jadva said. "This finding is in line with research on adoption, which also shows that children benefit from early disclosure about the origins of their birth."
---

This work is licensed under a Creative Commons Licence. If you use this content on your site please link back to this page.
---