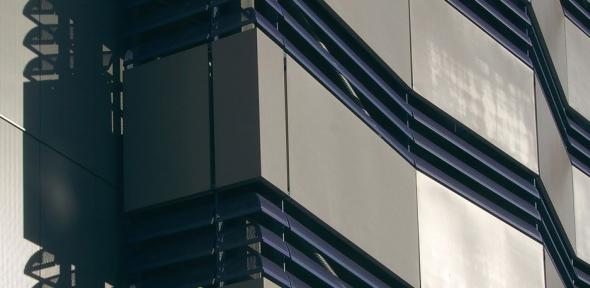 The Wolfson Brain Imaging Centre is a unique venture that brings together scientists and doctors from Cambridge University and Cambridge's Addenbrookes Hospital for the development of new treatments for patients with brain disorders.
We are trying to improve the management of patients with acute brain injury and to explore exciting new drugs,

John Pickard
Neurosurgeon Professor John Pickard is chairman and clinical director of the centre, which uses state-of-the-art positron emission tomography (PET) and magnetic resonance imaging (MRI). "Nobody else in the world has got the kind of facilities that we have," he says. "These unique facilities have enabled a number of breakthroughs in research. We now have new insights into what happens in the brain as patients emerge from a coma, as well as which parts of the brain are affected by hydrocephalus ('water on the brain')."
Doctors are now able to predict the risk of a stroke and distinguish between different types of dementia. Researchers have also used the MRI equipment in new ways to detect how malignant brain tumours spread through the brain and hence focus radiotherapy more appropriately. Other research breakthroughs include the identification of areas of the brain involved in appetite and recognition of facial emotion, leading to new concepts of how brain malfunction may lead to eating disorders and autism. And knowledge gained at the WBIC has helped researchers design new equipment such as the patented scanner that combines PET with MRI, tackling the key problem of how to localise and resolve in fine detail the distribution of novel chemicals within the living brain.
The Centre's mission is to advance the understanding and management of the most challenging and critically ill of patients with disorders of the brain, spinal cord and mind from initial illness through rehabilitation to final outcome.
In the last 20 years, death rates for people with acute brain injury have been almost halved because of good medical care. And that does not mean simply keeping people alive – the proportion of severely disabled patients and those in a vegetative state has fallen too. "We are trying to improve the management of patients with acute brain injury and to explore exciting new drugs," says Pickard. He believes strongly that society still does not understand the need for urgency in managing patients with all forms of 'brain attack' and the need for timely rehabilitation. For example, people should act far more quickly on signs of a minor stroke – like short periods when a person is unable to speak – because so much can be done to help. "One of the problems we have to change is the perception of the general public that once you have had a stroke, there is nothing you can do about it. That is not true. If you have a stroke and have treatment, you can avoid ending up in a nursing home for the next 10 or 20 years." he says.
---

This work is licensed under a Creative Commons Licence. If you use this content on your site please link back to this page.
---