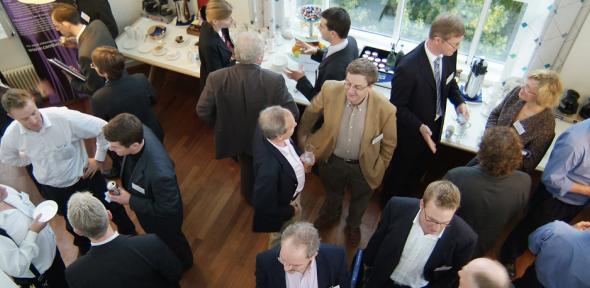 The Centre for Science and Policy (CSaP) announces plans to scale up a unique programme that bridges policy and academia.
The Policy Fellowships Programme at CSaP is being scaled up to 30 new Fellows for the next academic year following the success of a pilot programme which, over the past year, has brought policy professionals in government and industry face to face with researchers in science and engineering.
At the beginning of the two-year Fellowship, an intensive tailored programme of one-on-one meetings with researchers provides each Fellow with a valuable refresh in relevant policy areas.
The programme also adds value to the University by exposing researchers to decision makers in government and by providing direct pathways by which research can have an impact on the development of policy. Increasingly, Fellows will be drawn from industry as well as government, reflecting the influence of corporate agendas on research and policy making.
Professor Jon Crowcroft from the Computer Laboratory welcomed "the opportunity to interact directly with policy makers, and to offer them evidence of the kinds of technologies that they must factor into their decisions."
Current Fellows include Director-level officials from government departments such as the Department for Business, Innovation and Skills, Department of Energy and Climate Change, Home Office, Department for Transport, and Department for Communities and Local Government, as well as senior business people from BP, Pfizer and BAA.
Topic areas for the extended programme will continue to range widely across the disciplines in natural and social sciences and engineering: from sustainability, energy efficiency, behaviour change and biotechnology, to risk and resilience, food security and the 'innovation ecosystem'.
Dr Bob Sorrell (VP for Public Partnerships at BP, and the first industry Policy Fellow) commented: "I spent a fantastic week in Cambridge from which I took away a valuable network of contacts and a whole stream of insights. I came in with a particular expectation, but came away with something completely unexpected – the Fellowship challenged my thinking on a range of issues."
For further details, including the formal launch of the programme in London on 6 July, please contact policyfellows@csap.cam.ac.uk or visit www.csap.cam.ac.uk/
---

This work is licensed under a Creative Commons Licence. If you use this content on your site please link back to this page.
---