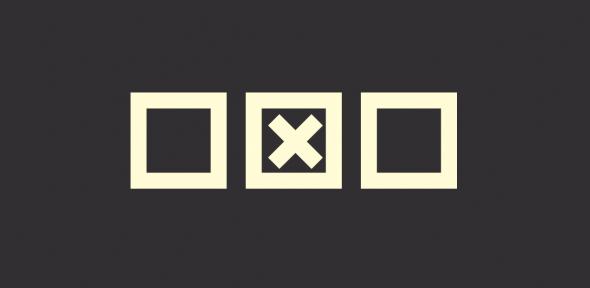 A unique partnership is marrying the latest public opinion with a spectrum of major research into national and global political issues.
My hope is that this collaboration can assist with connecting the University's world-leading research – from academics and students alike – with what's happening in public opinion and policy making at a national and global level

Joel Rodgers
Public opinion is a crucial element of our democracies, but it's not an easy thing to gauge. Cutting through the bluster of an hysterical media to get to the beliefs, concerns and opinions that people actually hold dear takes skill and resources. YouGov, the international online opinion research agency, are polling specialists who gather opinion data. They are experts in asking the right questions.
But, without in-depth knowledge of the area being polled – and YouGov polls across a huge range of areas – the answers that come back can end up adding to the noise of empty headlines. The experts in asking questions always need more experts in the things they ask the questions about.
It struck both Dr Joel Faulkner Rogers (Academic Director at YouGov) and Stephan Shakespeare (YouGov CEO), that there was potential for a "natural marriage" between YouGov and Rogers' old University – he was a postgrad in International Relations at Cambridge. They approached Professor Andrew Gamble, then Head of the Department of Politics and International Studies (POLIS), with a mutually beneficial offer. The result was YouGov–Cambridge, born in 2011.
"YouGov has powerful resources for measuring what people are thinking and doing around the world," said Rogers, "and tapping into the research expertise at Cambridge to support some of our polling enables opinion research that really gets under the skin of global trends and events. YouGov has always valued its academic links, so the partnership enables us to provide an amount of pro bono polling to support University research and teaching".
As YouGov grows internationally – linking with offices in the USA, Europe, the Middle East and China – the wider global context is imperative and the latest research from Cambridge experts in numerous fields can help create polling surveys that probe complex and hard-to-reach issues. These data also feed into academic work at the University, providing researchers with unique access to YouGov's opinion data-gathering.
"For example, YouGov produced a survey in the run-up to the 2011 Egyptian Parliamentary Elections with Dr Anne Alexander, an expert in Middle Eastern politics at Cambridge. For YouGov, Dr Alexander's input was invaluable in understanding a fast- changing national and regional environment. Meanwhile, Dr Alexander gained access to our expertise and technology – getting survey data from around 2,000 Egyptian respondents in a short space of time," highlighted Rogers.
A key aim for the YouGov–Cambridge project is getting tomorrow's graduates engaged directly with public opinion research. Tom Barker, a postgrad student in POLIS researching the political economy of work, utilised the YouGov–Cambridge project with the help of Rogers to devise a survey investigating British attitudes to key issues for the UK economy.
The surprising results showed that people vastly overestimate the size of the UK's manufacturing and financial service industries, believed to be 30% and 45% of GDP respectively, when in fact each are only around 10%. Barker and his colleague Umberto Marengo wrote this research up with Rogers as a short paper for the Institute for Public Policy Research, providing excellent experience for the early career researchers.
"YouGov–Cambridge is a fantastic venture which encourages us as researchers to look outwards – to better understand popular attitudes towards political issues," said Barker. "I recently gave a presentation to encourage fellow junior researchers to take advantage of this partnership, highlighting the benefits it could bring to their own work. "Having received such great support, I'm keen to devise a new poll related more directly to my PhD topic to form part of the empirical component of my thesis."
The Wilberforce Society, Cambridge's student-run think-tank, is also engaged with the YouGov collaboration on programmes of student research and events, and Rogers is working closely with Cambridge Public Policy and the new Master's in Public Policy (MPP), looking at ways its students will be able to get involved.
"Opinion trends are vital to any area of public policy in the modern information age. YouGov will help to provide the public opinion element of the MPP, sourcing case studies to support the curriculum, along with work placements and teaching contributions," Rogers explained.
But, while POLIS remains on home turf, YouGov–Cambridge already stretches far beyond, with collaborations including the Judge Business School and the Department of Land Economy, in particular its Cambridge Centre for Climate Change Mitigation Research, which is running the Cambridge Retrofit project – a key study for YouGov–Cambridge.
The retrofit project looks at best practices for increasing sustainability in existing buildings, working initially in Cambridge city itself. YouGov–Cambridge is producing several surveys to support the project – exploring tenants' attitudes towards energy efficiency in rented properties, followed by landlords' attitudes – to build a set of "actionable data" to help guide the research.
"The YouGov–Cambridge polling is central to our work. While we can design incentives for retrofits and calculate the impact on UK carbon emissions, it is difficult to engage the property community in carrying out the necessary retrofits," said Professor Douglas Crawford-Brown, who is heading up Cambridge Retrofit.
"The polling gives us access to a national sample of attitudes, providing an evidence base for how best to interact with the public on these issues, and for rolling it out nationally. We will then collaborate on polling of international attitudes towards combined energy, economy and environment policies aimed at reducing risks of climate change and driving the decisions of global thought leaders."
The online polling methods used by YouGov are increasingly recognised at the University for having powerful advantages, according to Rogers, including the quality and scope of samples. Surveys are usually completed by a carefully selected panel of adults in the given country. Information is recorded, and added to over time, providing both longitudinal and demographic depth of understanding about attitudes and behaviour.
Online polling allows researchers to reach large numbers of people in a short period of time, and often encourages greater honesty from respondents on sensitive subjects, through surveys that offer complete privacy and anonymity.
For Rogers, these are exciting times, with ever-more polling projects in the pipeline at Cambridge. As well as current work, new studies will include a joint effort with the Centre for Science and Policy involving the attitudes of British scientists to government policy, and work with Land Economy on climate change and energy bills. Among the new POLIS projects is simultaneous polling across the USA, UK and China to research public perceptions of economic confidence.
In addition, YouGov-Cambridge now holds an annual conference at the University involving students, researchers and senior academics, plus thought leaders from government, business and media – where specially conducted international surveys are discussed live by experts. "It's a great, physical way to combine polling and academic expertise with people from the field, all in one room," said Rogers.
"My hope is that this collaboration can assist with connecting the University's world-leading research – from academics and students alike – with what's happening in public opinion and policy making at a national and global level, so that Cambridge thinking is as relevant as it is heavyweight."
---

This work is licensed under a Creative Commons Licence. If you use this content on your site please link back to this page.
---