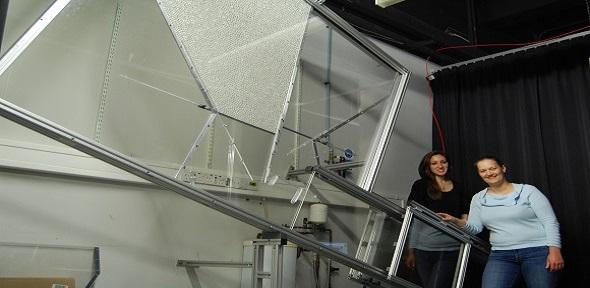 Public Engagement with Research Case Studies
Public Engagement with Research Case Studies showcase a variety of good quality public engagement activities undertaken by our researchers and postgraduate students.
These novel public engagement activities are based on contemporary research at the University of Cambridge and (i) reach a specific target audience, (ii) develop a partnership with a community of interest, and (iii) create an innovative activity for Cambridge Festivals (Cambridge Science Festival, Cambridge Festival of Ideas and / or Open Cambridge).
A set of case studies is based on the winning projects - funded by the 2016 Public Engagement Seed Fund small grants scheme. This scheme, initiated in 2016 and currently run on an annual basis under the name of Public Engagement Starter Fund, has been supported by RCUK Catalyst Seed Fund and Wellcome Institutional Strategic Support Fund ISSF.
Each case study presents a public engagement project by: (i) giving a research overview of a featured researcher / postgraduate student (or a team), (ii) demonstrating a strong link between public engagement project and research, (iii) defining a target group for a proposed public engagement project, (iv) describing the process (from planning towards delivery, evidencing and evaluation to assess effectiveness of the engagement), (v) listing outcomes and benefits to a researcher / postgraduate student (or a team), and (vi) providing a key advice for pursuing the public engagement activity.
The following case studies serve as a guidance resource for researchers and postgraduate students who would like to embark upon their new engaged research projects. Please have a look at the featured case studies. Get informed and inspired!

"The importance of what you do not see" - a classroom activity.
Dr Simon White, a senior investigator statistician from Medical Research Council Biostatistics Unit, designed an activity to explain longitudinal studies and illustrate statistical concepts of missing data in such studies. Simon demonstrates that statistics can be engaging and fun!

"Esagil: Treasure Hunt in Babylon" - the board game
Drs Marie-Françoise Besnier and Martin Worthington research the languages and cultures of ancient Mesopotamian civilisations (modern Iraq). Marie-Françoise and Martin created a board game Esagil: Treasure Hunt in Babylon to showcase Mesopotamian culture to family audiences, and provide an entertaining and educational resource for learning about the history of a little-known civilisation. 

"Life-writing" - a series of community workshops
Dr Leah Astbury research's draws on archival diaries, correspondence and spiritual meditations, often called "life-writing". Leah organised a series of "life-writing" community workshops to help her understand questions of change and continuity, and reflect on the ways in which her own narratives shape the way she perceives her sources.

Interactive Landscape Box Project
Dr Iris Möller, Dr Steve Boreham and Adam Copeland investigate how natural processes and human actions modify the landscape. Iris and her team have built an interactive virtual reality operated landscape box as to provide a simple tool for simulating future effects of climate change or human actions on the dynamic coast and river landscape.

Interactive Experiment Exhibition and Photoelastic Toys
Amalia Thomas and Dr Nathalie Vriend, from Department of Applied Mathematics and Theoretical Physics, have built an interactive experiment exhibition and designed photoelastic toys for engaging public with their research on photoelasticity.
The Public Engagement Seed / Starter Fund is supported by: