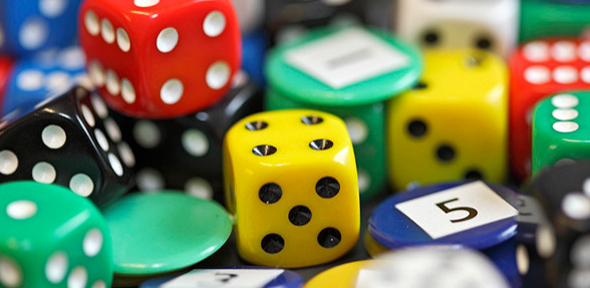 The Public Engagement Starter Fund is an exciting opportunity for University of Cambridge researchers to apply for small grants to undertake innovative public engagement with research activities.
Applications are open and will close on Wednesday 1st November.
We are looking for novel projects based on contemporary research at the University of Cambridge which aim to do one or more of the following:
Reach a specific target audience
Develop a partnership with a community of interest
Create an innovative activity for Cambridge Science Festival and / or Cambridge Festival of Ideas
Applicants can apply for grants ranging from £500 - £1,500. Proposed projects can take a variety of formats, provided a clear rationale was given regarding the appropriateness of the method of engagement adopted, and how the necessary resources and expertise would be secured. This variety of formats includes:
Live events e.g. festivals, discussions, talks, workshops, science cafes.
Collaborative projects e.g. with publics/organisations as partners in research.
Public involvement e.g. patient and public, citizen science.
Media e.g. social media, discussions via blogs, broadcasting-led activities
Exhibitions and installations e.g. museums and galleries.
Education resources and programmes that connect pupils, teachers and/or education providers directly with research.
Activities must take place by the end of December 2018. Successful applicants will be supported by the University Public Engagement team with advice and training, and must submit a concluding report including thorough evaluation upon completion of the project.
Please download and complete your application form and submit it to publicengagement@admin.cam.ac.uk by Wednesday 1 November 2017. Applications will be assessed by a selection committee, and applicants notified by the end of November. Research students and postdocs should receive permission from supervisors before applying.
Note: The Public Engagement team encourages applicants to discuss potential applications with them before submitting. Please contact publicengagement@admin.cam.ac.uk to seek for advice.

Projects funded through the 2016 Public Engagement Seed Fund
Applicant
Department
Award
Project
Dr Simon White
MRC Biostatistics Unit
£750
Educational resource: Missing data in longitudinal studies
Dr Simon White will use his seed fund to create a set of teaching resources targeted at 13-14 year olds. He will produce a deck of cards and accompanying worksheet allowing students to undertake their own human sampling exercise. Students will be asked to investigate the variation between different sample groups and the effect this has on final conclusions of their statistical analysis. This feeds into Simon's own research, which looks to address how "missing data" points skew the outcome of longitudinal studies. As a STEM ambassador, White has fostered good links local schools to trial his resources, including schools with fewer opportunities to engage with the research community.
Dr Leah Astbury
History and Philosophy of Science
£1056
Workshop: Writing about the self
Dr Leah Astbury will use her seed fund to conduct a series of community workshops addressing the topic of "life-writing". Her approach will expand on her ongoing research into the textual forms used to record and examine "the self" in 17th Century England. Working with three distinct groups; 11 – 14 year olds, Thirsty Thirties Social Group and the Laurence Way Knitting Group she will encourage participants to create their own diaries and discuss the historical context of such practices. The workshops will allow Astbury to expand on her current research and contrast the importance of health, family, the emotions and lifecycle changes in the 17th and 21st centuries. The workshops will culminate in public event for Cambridge Science Festival.
Amalia Thomas and Dr Nathalie Vriend
Applied Mathematics and Theoretical Physics
£1150
Interactive demo: Photoelasticity
Amalia Thomas and Dr Nathalie Vriend will use their seed fund to produce a set of interactive demonstrations on the topic of photoelasticity. Targeting secondary school students and visitors to Cambridge Science Festival, Thomas and Vriend will produce three activities to engage audiences with the intriguing properties of photoelastic materials, which are able to transmit light differently when subjected to force. The pair are currently using the properties of such materials to research the behaviour of particles in avalanches and sand dunes. Using vibrant visualisation techniques, Thomas and Vriend will bring together multiple components of the physics curriculum in the context of their cutting-edge research.
Dr Iris Moeller, Dr Steve Boreham and Mr Adam Copeland
Geography
£1654
Interactive demo: Flood risk landscapes
Dr Iris Moeller will use her seed fund to create an "interactive landscape box" to engage individuals with the topic of flood risk management. The transportable demonstration will allow participants to simulate the changes made to the landscape as a result of water flow, in both coastal and inland settings. The box will be used to enhance conversations with affected communities, such as the Anglian Coastal Authorities Group and Suffolk Coasts Forum, and will form the basis for discussions on the best environmental management strategies to adopt. Through engaging, Moeller hopes to address the effects of climate change and human modifications on the landscape and receive valuable insights and feedback from communities to apply directly in her ongoing research.
Dr Martin Worthington and Dr Marie-Françoise Besnier
McDonald Institute for Archaeological Research
£2515
Game: Esagil
Dr Martin Worthington and Dr Marie-Françoise Besnier will use their seed fund to create a board game to engage audiences with the ancient culture of Mesopotamia (ancient Iraq). Showcased in the Museum of Archaeology and Anthropology during the Cambridge Festival of Ideas Esagil will expose a new audience to the fascinating history of an often overlooked period. Aimed at children 8 years and up the game is designed to be played by 2- 6 players, with researchers present to engage and answer questions. Worthington and Besnier anticipate conversations arising from the game will take their research in new directions and open channels of engagement for future projects.
Dr Vasanti Jadva and Dr Sophie Zadeh
Centre for Family Research
£2850
Workshop: Future families
Dr Vasanti Jadva and Dr Sophie Zadeh will use their seed fund to host a series of workshops in secondary school PSHE lessons addressing the topic of diversity in modern families. Centred around a short play called 'I'm an IVF Baby', produced in collaboration with London Theatre Company Tamasha, Jadva and Zadeh will deliver a one-hour workshop on the perceptions of non-traditional families. As well as being an important route to increase the understanding of teenager audiences regarding these issues, the workshop will also offer Jadva and Zadeh fresh perspectives on the topic and will be a significant first step in evaluating ways of addressing such issues in their future research.
The Public Engagement Seed Fund is supported by: