Malavika Anderson
Public Engagement and Festival Manager (Arts, Humanities and Social Sciences)
Tel: 01223 765490 (internal 65490)
Email: Malavika.Anderson@admin.cam.ac.uk
Malavika is responsible for the co-ordination of the annual Festival of Ideas – curating, delivering and evaluating a series of public engagement projects in the arts, humanities and social sciences. She liaises with researchers and academics across the School of Arts and Humanities and the School of Humanities and Social Sciences in planning their Public Engagement projects and involvement in the Festival of Ideas. She is also responsible for managing and delivering the Rising Stars training programme in Public Engagement and Cambridge Shorts project for early career researchers. 
Prior to joining the University of Cambridge in 2012, Malavika worked in the cultural sector in roles associated with the management and co-ordination of festivals and other projects in the arts. As Programme Co-coordinator for South Asia in the Department of Culture at the Goethe-Institut, Malavika was responsible for introducing new projects, obtaining funding and liaising with teams in thirteen cities and seven countries on the development of new cultural strategies and their implementation. Prior to that at the Museum of Modern Art, New York, she was a member of the Curatorial Department of Film and assisted in the conception and delivery of two major projects – The New India and Premiere Brazil.
Qualifications
BA Hons English, University of Delhi
MA Arts and Aesthetics, Jawaharlal Nehru University, New Delhi
Dr Lucinda Spokes
Public Engagement and Festival Manager (Science)
Tel: 01223 761818 (internal 61818)
Email: lucinda.spokes@admin.cam.ac.uk
Dr Lucinda Spokes is responsible for the coordination, delivery and evaluation of the annual University of Cambridge Science Festival which takes place in March each year. She works with researchers across the Schools of Physical Sciences, Technology, Biological Sciences and Clinical Medicine to plan their public engagement projects and involvement in the Cambridge Science Festival. She is also jointly-responsible for managing and delivering the Rising Stars training programme in Public Engagement and Cambridge Shorts project for early career researchers. 
Lucinda studied Chemistry at the University of Birmingham and moved to the School of Environmental Sciences at the University of East Anglia for her PhD. Following this, Lucinda spent 14 years as a research scientist studying the impact of human activity on the oceans. She moved into science outreach as part of an EU funded education project producing a web-based climate encyclopaedia for schools and the general public.  Prior to her current position, Lucinda worked for STEM Team East, the STEMNET contract holder for Cambridgeshire and Bedfordshire, running STEM activities in schools and providing advice on STEM enrichment opportunities to teachers.
Qualifications
BSc Hons Chemistry, University of Birmingham
PhD Environmental Chemistry, University of East Anglia
Sue Long
Festivals and Outreach Officer (Communities and Schools)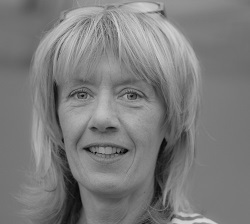 Tel: 01223 330716 (internal 30716)
Email: Sue.Long@admin.cam.ac.uk
Sue Long joined the Public Engagement team in 2008 to deliver the schools and community programmes for the 800th Anniversary celebrations.  As the Festivals and Outreach Officer, Sue is responsible for coordinating the Open Cambridge weekend and she also manages the schools and community outreach programme for both the Science Festival and the Festival of Ideas.
Prior to working for the Public Engagement team, Sue worked for Lucy Cavendish College as the Student Outreach Officer, and before that she was part of the Widening Participation team at the Cambridge Admissions Office. 
Qualifications
BA Hons History, University of Cambridge
Ariel Retik
Festivals Assistant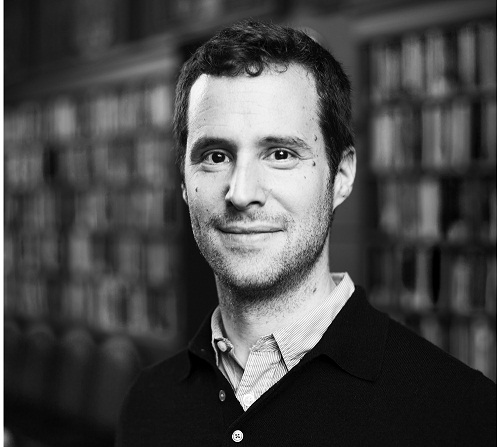 Tel: 01223 765490 (internal 65490)
Email: Ariel.Retik@admin.cam.ac.uk
Ariel supports the development and delivery of the Cambridge Science Festival and the Cambridge Festival of Ideas. He works on all aspects of the Festivals: programming, marketing and publicity, planning, logistics, event delivery and management.
Ariel joined the Public Engagement Team from the Wellcome Trust, where he worked for as a Public Engagement Adviser, helping to fund, monitor and evaluate projects that engage the public with biomedical science in the UK and in low- and middle-income countries. He has Previously worked as an Assistant Editor at Elsevier.
Qualifications
BSc Hons Biology, University College London
MSc Science, Technology, Medicine and Society, Imperial College London
Mandy Garner
Communications Officer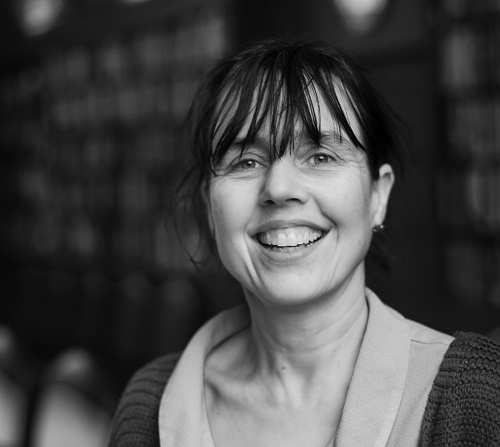 Tel: 07789 106435
Email: mjg209@admin.cam.ac.uk
Mandy's role is as Communications Officer. She splits her time between the Public Engagement and Communications team, working for the Gates Cambridge Trust for the Communications team and on the Festival of Ideas and the Cambridge Series at the Hay Festival for the Public Engagement team. She organises the Cambridge Series and some of the debates at the Festival of Ideas and promotes both events.
Mandy joined the University of Cambridge from Times Higher Education where she was features editor. She has over 20 years' experience in journalism, having worked for the writers' organisation PEN as a researcher on threats to freedom of expression, for local newspapers, Community Care magazine and the BBC where she was a senior broadcast journalist specialising in social affairs. She was deputy editor of Learnfree, the Times Education Supplement's online portal for parents, before moving to the THE. She has freelanced for a range of publications, including The Guardian and the ESRC. She is also editor of Workingmums.co.uk.
Qualifications
BA Jt Hons French and Spanish, University of Cambridge
MSc International Relations, London School of Economics
Diploma Newspaper Journalism, London City University
Dr Charlotte Carroll
Public Engagement Coordinator
Tel: 01223 339201 (internal 39201)
Email: Charlotte.Carroll@admin.cam.ac.uk
Charlotte manages the  Public Engagement stream of the University's Wellcome Trust Institutional Strategic Support Fund (ISSF) which aims to foster a culture that values, recognises and better supports public engagement. In this role, Charlotte hosts  training workshops, administers the public engagement grant scheme, works on developing School public engagement strategies, is initiating a University-wide public engagement support network, and provides bespoke advice on grant applications and specific activities. Charlotte is based in the Research Strategy Office and works closely with the RCUK Catalyst Seed Fund Coordinator and Public Engagement Team.
Before joining the team in October 2015, Charlotte worked in the University of Warwick Widening Participation team where she managed a STEM Outreach project in Coventry secondary schools, and worked with the Pro-Vice Chancellor for Research to organise and deliver Warwick's presence at Cheltenham Science Festival. Throughout her time in academic research, she was an active STEMNET ambassador and online science communicator, an A-level/undergraduate teacher, and sat on various GM Biosafety and WP University committees.
Qualifications
BSc Hons Biology, University of Southampton
PhD Plant Cell Biology, University of Warwick
Dr Rebecca Jones
Public Engagement Coordinator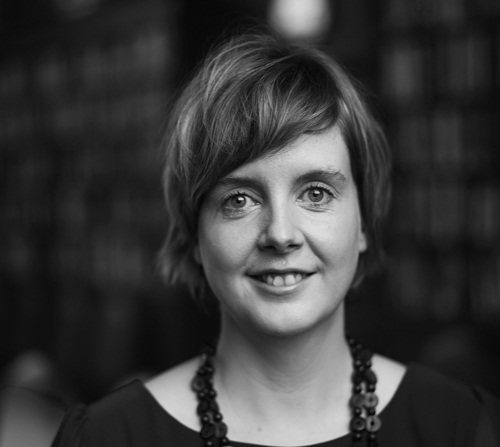 Tel: 01223 330302 (internal 30302)
Email: Rebecca.Jones@admin.cam.ac.uk
Rebecca project manages the RCUK Catalyst Seed Fund grant at the University of Cambridge. Her role is to facilitate the embedding of a public engagement with research in the culture of the University and implement strategic interventions which support and recognise researchers who engage. In this role she coordinates the new public engagement advisory group, develops academic-led public engagement strategies, oversees the public engagement with research awards, collaborates on a grants scheme for innovative engagement activities, develops training provision and produces the university-wide public engagement bulletin. Rebecca is based in the Research Strategy Office and works closely with the Public Engagement team and Wellcome Trust ISSF. She reports to the Pro-Vice Chancellor for Research, PI on the Catalyst Seed Fund grant.
Rebecca joined the University from the Royal Society, where she worked as the Public Engagement Officer responsible for the annual Royal Society Summer Science Exhibition and the Royal Society Prize for Science Books. Prior to that she spent six months on an MRC Centenary Fellowship at Columbia University, New York, exploring SciArt collaborations and has also worked as a Public Engagement Officer at the University of Bristol. Her PhD research modelled a genetically-inherited immune disorder in zebrafish using live cell imaging techniques and transgenic lines.
Qualifications
BSc Hons Biochemistry, University of Bristol
PhD Cell Biology, University of Bristol