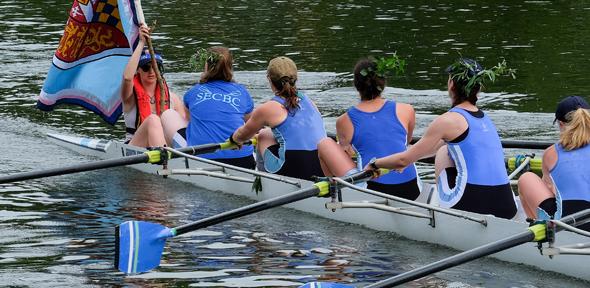 We review the best locations to view the May Bumps and where to find more information.
Thousands of students will take part in the May Bumps this year – but what are the Bumps and where is the best place to watch them?
Well – the May Bumps take place in June (of course) and involve rowing crews chasing one another along the River Cam with the aim to, well, bump into each other.
All 31 pf Cambridge's colleges take part, alongside Anglia Ruskin University, with the 150 plus boats being divided into nine divisions, each division containing around 17 boats.
​The May Bumps start on Wednesday, conclude on Saturday and there are several places to view them from.
A popular spot is the Plough Pub which has a garden overlooking the River Cam at a spot, called Plough Reach, where bumps often take place and where crews usually do a practice start for the crowds on their way up-river before each division begins.
Many people sit on Grassy Corner which allows for good views along the course and places you on the towpath side of the river (be warned - the path can be very busy during races so be aware that cyclists will go past you at speed). For those who like to be closer to the finish there is plenty of room for food and views on Ditton Fields which allows spectators to see boats heading down the Long Reach towards the end of the race.
To all the crews taking part: have a good race.
---
---

The text in this work is licensed under a Creative Commons Attribution 4.0 International License. For image use please see separate credits above.
---