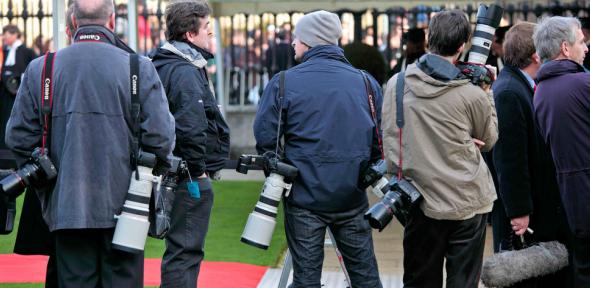 The Communications Team
The Team is available for all press and broadcast enquiries about the University of Cambridge.  The office is staffed Monday to Friday 8.30am – 5.30pm and a duty press officer handles all out of hours calls.
Main office number: 01223 332300
Out of hours number: 07879 116949
Email enquiries: communications@admin.cam.ac.uk
General enquiries
Contact Tim Holt, Head of Communications. 01223 765954; Tim.Holt@admin.cam.ac.uk
Schools of Biological Sciences and Clinical Medicine
Contact Craig Brierley, Head of Research Communications. 01223 766205; Craig.Brierley@admin.cam.ac.uk 
Schools of Technology and Physical Sciences
Contact Sarah Collins, Communications Officer. 01223 765542; Sarah.Collins@admin.cam.ac.uk
School of Humanities and Social Sciences
Contact Fred Lewsey, Communications Officer. 01223 765566; Fred.Lewsey@admin.cam.ac.uk
School of Arts and Humanities and non-schools Institutions (such as museums, the University Library)
Contact Stuart Roberts, Communications Officer; 01223 764982; Stuart.J.Roberts@admin.cam.ac.uk
Education, access and widening participation
Contact Sheila Kiggins, Communications Officer, Education and Access; Sheila.Kiggins@admin.cam.ac.uk
Research Horizons
Contact Louise Walsh, editor; Louise.Walsh@admin.cam.ac.uk
Features
Contact Alex Buxton, Communications Officer; Alex.Buxton@admin.cam.ac.uk
Video
Contact Jonathan Settle, New Media Manager; Jonathan.Settle@admin.cam.ac.uk
Contact Nick Saffell, Communications Officer, Film and Digital Media; Nick.Saffell@admin.cam.ac.uk
How can we help?
For University staff
Articles
If we're doing a story of any description, it will get a billing on www.cam.ac.uk. All news, features, video, audio and discussion pieces are fed through to the this page, and will usually be the top item on the news section for at least a few hours on the day of publication.
News and features
It can be hard to distinguish between the two, but the general rule is that news stories are based on tangible "outcomes", e.g. a paper being published in a peer-reviewed journal, an exhibition, developments in Access and wider participation, public lectures etc
Features, however, are considered to be pieces about conferences, the launch of research projects, the announcement of new ideas – thoughtful and discursive pieces, without a "newsy" angle.
Press Release
If we think your story will work well in the National Press and get picked up by media outlets, we will write and issue a press release.
Research Horizons and features
To speak to someone about having your research covered in RH, please contact Louise Walsh. We can't guarantee that it will be featured, as most issues are centred around a key "spotlight" section covering an area of strategic or interdisciplinary research at Cambridge. However, we may shelve it for future use, depending on future spotlights and the range of research already lined up.
Announcement of a position, grant or award
We are keen to celebrate each and every success, and so we have created a section of the website called "Research at Cambridge", featuring a list of award winners past and present. If you've won something, send us a quick summary (100-200 words) and we'll post it there, where it can be seen by interested parties. http://www.cam.ac.uk/research/research-at-cambridge/awards
Receiving grants is not a news story, but it may be a feature – in particular the editor of Research Horizons, Louise Walsh, is keen to hear about projects that are just beginning.
General advice
If you're not sure whether your research, publications or activities would make a good story, give us a call – we try to cover as much as we can, though sometimes we're not in a position to cover stories immediately.
Social Media
Almost all our content is automatically promoted on Facebook and Twitter. We also have contact details for lots of major blogs. Overall, we do our best to share the story as widely as possible – but if you want to get involved or need advice on how to use social media in the cause of promoting your research, we're happy to advise.
If you don't want an article written but would like to have something flagged up on social media sites (e.g. an exciting podcast or film that you've produced), please contact us with details.
Video
If you have an interesting story to tell about your research, please do get in touch. We offer a complete range of production services including, planning, filming, editing, motion graphics and animation. We're also here to help and advise researchers who want to have a go at making their own film. Contact Jonathan Settle or Nick Saffell for more information.
We don't film lectures, but Central Sites Technical Service: AV Team do - http://www.admin.cam.ac.uk/offices/em/facilities/audio.html
We promote video through the University's web site, YouTube channel, iTunesU, Vimeo and frequently, our films get picked up by mainstream news and media.
Images
The University's main photo library is on the website Flickr. If you have any problems with using the Flickr system or questions regarding the new photo library, please contact us at the main office. http://www.flickr.com/photos/cambridgeuniversity/
Radio
If radio broadcasters want to interview you in a studio environment, we can arrange an interview using the ISDN line here at the Pitt Building (in central Cambridge). Contact Nick.Saffell@admin.cam.ac.uk for more information.
Media Training
We will do informal media training and mock interviews with academics that have an interview coming up.
However, information about support can be found at http://www.admin.cam.ac.uk/offices/hr/ppd/  or http://www.training.cam.ac.uk/cppd/. We can also put you in touch with companies who specialise in media training, at a price.
For media
Filming in Cambridge
If you would like to film within any of our Colleges you will need to get in permission from that College. Colleges will typically not allow any filming during term time. Call us in the first instance for advice.
If you wish to film inside any of our Departments or Faculties, you will need to get in touch with them directly. Again call us for advice.
You can film colleges and departments from the public highway without needing permission.
Find an expert
Academic staff can sign up to "Find an Expert", a guide containing details of the University's experts who are happy to be contacted by the media. Go to http://webservices.admin.cam.ac.uk/faesearch/map.cgi# to search by keyword or surname.
This list is not exhaustive, and many academics who have not signed up are happy to respond to media inquiries. If you cannot find someone to help through our FAE search, call the communications office on 01223 332300 and we will be happy to find an academic to assist you.
Providing statements
Please contact Tim Holt if you require a University spokesperson to make a statement.
Press release lists
If you wish to be added to a press release list (e.g. about biological research) please contact the Team and we will be happy to assist you.